9 Rumors That Didn't Come True at Yesterday's Apple Event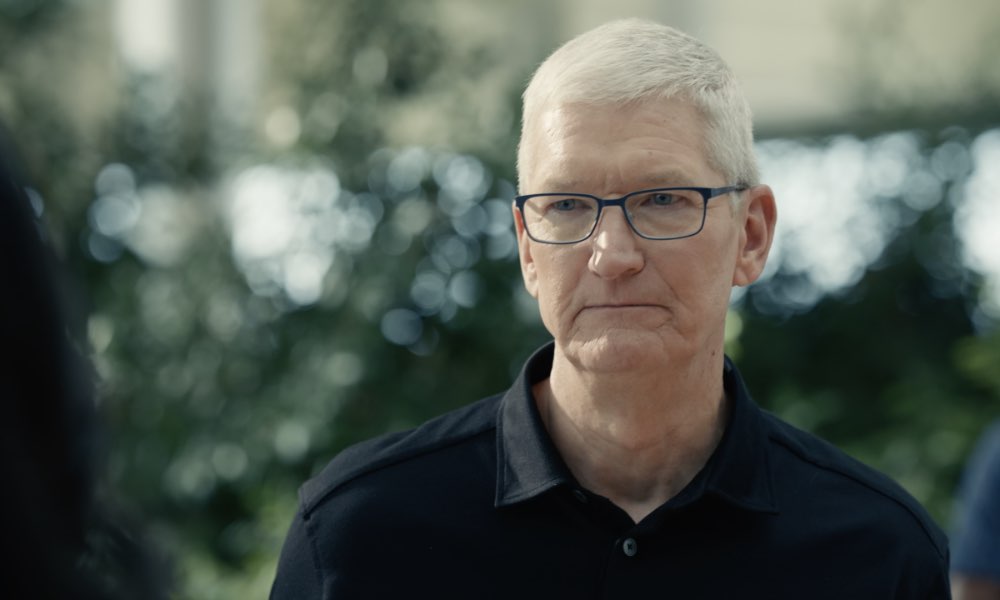 Apple's annual iPhone event is over, and while the iPhone 15 and iPhone 15 Pro packed in a lot of exciting new features — many of which we knew were coming — there were a few things the rumor mill got wrong.
To be fair, leakers and analysts definitely got far more right than they did wrong this year; it was nothing like the debacle of 2021 when sources near-unanimously agreed we'd see a fundamental Apple Watch redesign that never actually materialized. However, that was also in the midst of a crackdown on leakers by Apple like we hadn't seen since 2017 when it was preparing to unveil the iPhone X. Not coincidentally, that was also the only other time we've seen such a huge disconnect between what folks predicted and what actually came to pass that fall.
So, by those standards, 2023 has been a pretty pedestrian year so far. While Apple has still apparently run a few sting campaigns to catch leakers, it seemed to be far less concerned about plugging the holes in its iPhone and Apple Watch plans this time around.
Nearly everything that came to pass on the iPhone 15 and iPhone 15 Pro had already been making the rounds for weeks, and sometimes months, leading up to this week's release. That included everything from big obvious things like the switch to USB-C and expansion of the Dynamic Island to the non-Pro models to more surprising changes like the new 48MP cameras and even smaller ones like a USB-C case for the AirPods Pro 2, Wi-Fi 6E on the iPhone 15 Pro models, Apple's new FineWoven cases, and a Light Green iPhone 15.
However, it still wasn't all sunshine and roses for the leakers. There were a few things they came up with that didn't show up in any form during or after yesterday's event. Some of these seemed quite likely, while others were a bit more of a stretch, but either way, none of the following predictions came to pass — at least not this year. Read on for nine things the rumor mill got wrong this time around.
---
The iPhone 15 Ultra
What We Heard: This one was always a bit vague, but multiple sources had been kicking around the name "iPhone Ultra" as far back as the beginning of this year. However, it was never entirely clear whether this was poised to be a fifth iPhone model that would sit above the iPhone Pro lineup or simply a new name for the awkwardly-named iPhone Pro Max.
Some of the fodder for this rumor may have also come from leaks about Apple's plans to switch from stainless steel to titanium for at least some iPhone models. While that did happen with this year's iPhone 15 Pro lineup, things weren't that clear eight months ago, and it would have been easier to believe at the time that those rumors were talking about a unique higher-end iPhone similar to the titanium-clad Apple Watch Ultra — which is probably where the name came from.
The concept of an iPhone 15 Ultra resurfaced in late August, with one sketch source suggesting that a fifth iPhone was in the works. However, other sources indicated that, at most, "Ultra" was simply something Apple was considering as an alternative for the iPhone 15 Pro Max but had decided against it.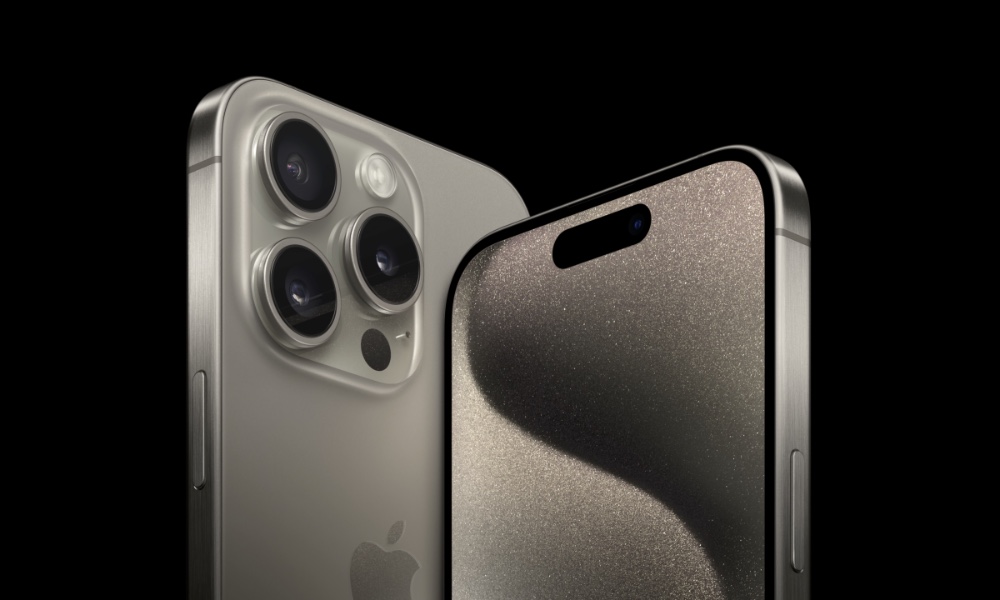 What We Got: Nothing, really. Depending on how you look at it, we did get the iPhone 15 Pro Max without a name change, but that would have shown up with the same features regardless of what Apple chose to call it. We definitely didn't get the fifth ultra-high-end iPhone that some were hoping for.
---
Colorful USB-C Cables
What We Heard: In August, multiple leakers claimed to have put eyes on colorful USB-C cables being manufactured by Apple's suppliers that were presumably destined to be packaged with this year's iPhone 15 models.
The theory was that Apple would use the switch to USB-C to introduce more fun and durable cables, braided and color-matched to each iPhone finish. These were expected to resemble the Lightning-to-USB-C cables Apple began including with its M1 iMac in 2021.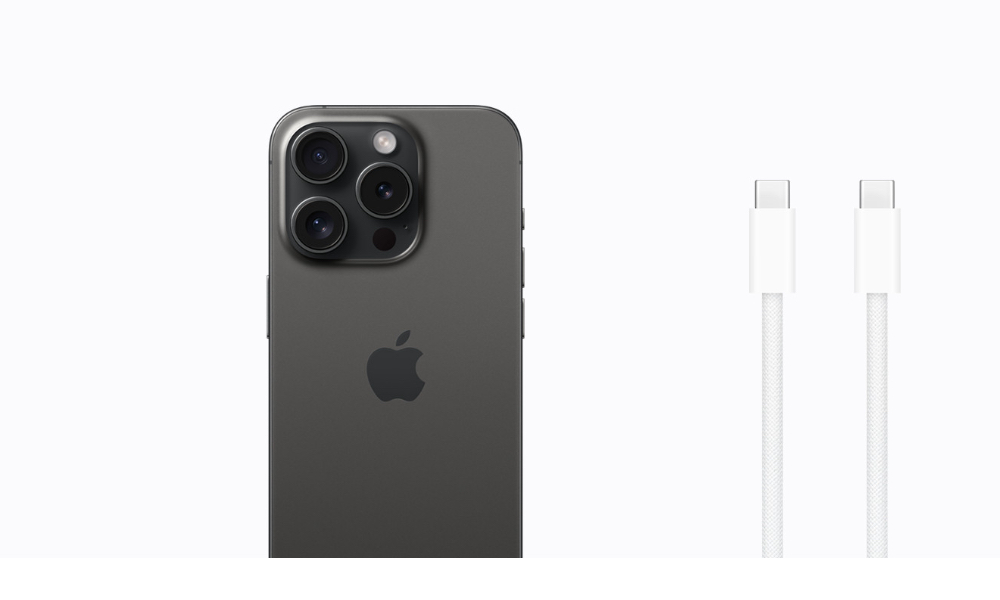 What We Got: The same old white Apple cables, with two USB-C ends instead of a USB-C and Lightning combo. Whether the photos shared by leakers were of actual Apple cables is unclear, but if so, they could have been Mac cables. After all, with the switch to USB-C, Apple is also likely to start replacing the Lightning cables in its Mac boxes with USB-C ones.
---
Thunderbolt on the iPhone 15 Pro
What We Heard: In the weeks leading up to Apple's event, multiple leaked photos appeared online purporting to show the new USB-C port and circuit boards for the new iPhone 15 models. Three of these were analyzed by ChargerLab, which noticed a unique timing chip it believed could only be used to power a Thunderbolt/USB4 connection.
Further, the leaked photos were labeled as belonging to the iPhone 15 Pro Max, the iPhone 15 Plus, and the iPhone 15, suggesting that the faster 40 Gbps Thunderbolt port would arrive on Apple's entire iPhone 15 lineup. This optimistic view was seemingly contradicted by another report that the standard iPhone 15 models would retain the older USB 2.0 speeds, which seemed reasonable but still left the possibility open that Thunderbolt would come to the Pro models.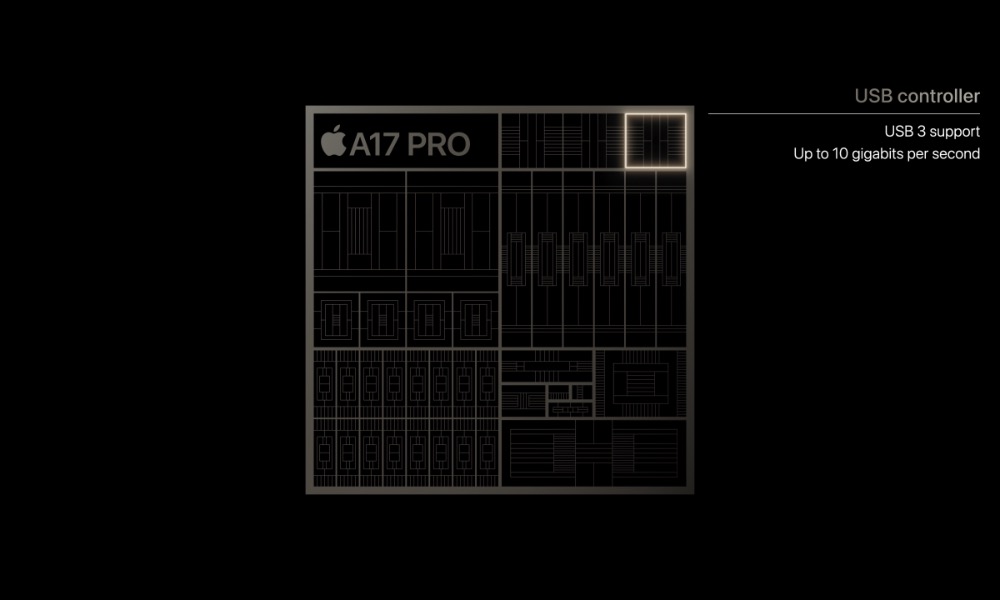 What We Got: For the iPhone 15 and iPhone 15 Plus, nothing more than a change to USB-C at the same old 480 Mbps USB 2.0 speeds. However, the iPhone 15 Pro models gained a USB 3.1 Gen 2 port, pushing transfer speeds up to a respectable 10 Gbps, although you'll need to supply your own cable as the one that comes in the box is only rated for USB 2.0 speeds.
It's important to note that the provenance of these photos was never confirmed, so it's unclear whether it was the photos or ChargerLab's analysis that was at fault here; it will be interesting to see what we find once the folks at iFixit tear down the new iPhone models.
---
Faster Charging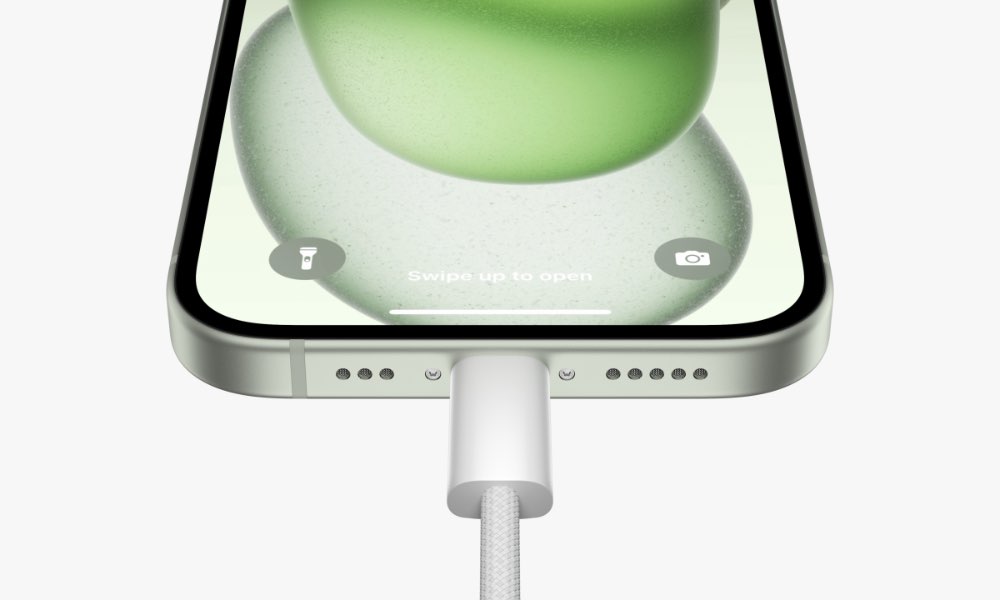 What We Heard: At least some iPhone models were destined to support 35-watt wired charging over USB-C, making them compatible with Apple's 35W Dual-USB charger.
What We Got: Probably nothing. Apple certainly didn't have anything to say about faster charging during yesterday's event, and a bump to 35W charging across the board would have been worth talking about. From the specs pages, it doesn't appear much has changed, which would mean that the iPhone 15 models still charge in the same 20-29W range as their predecessors.
On the upside, it does look like the reports of more universal 15W wireless charging were accurate. While Apple didn't formally announce this, it made a couple of references to "MagSafe or Qi2" chargers — the latter being the new standard that will allow more third-party accessories to deliver 15W charging without requiring Apple certification. It remains to be seen whether all MagSafe phones will be compatible with Qi2 chargers or if this will be limited to the iPhone 15 lineup.
---
A Price Increase for the iPhone 15 Pro Models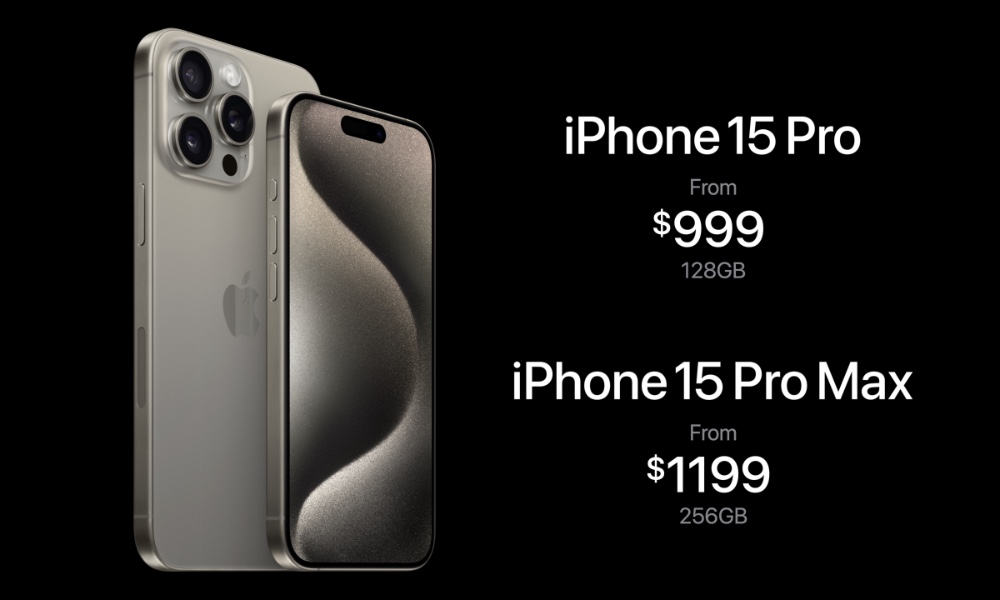 What We Heard: For several months, various analysts have predicted that the iPhone 15 Pro and iPhone 15 Pro Max could see price hikes between $100 and 200 dollars. An eleventh-hour report tempered this by indicating that the iPhone 15 Pro would remain the same, and only the iPhone 15 Pro Max would increase by $100, starting at $1,099.
What We Got: Technically, this last part sort of came true, as the entry-level iPhone 15 Pro Max is now $1,099. However, what that rumor didn't get right is that the storage of the iPhone 15 Pro Max now also starts at 256GB rather than the 128GB that was predicted. Technically, this puts it at the same price as last year's 256GB iPhone 14 Pro Max, so it's not really a price hike, just the elimination of a lower-cost model from the lineup.
---
A 6X Periscope Lens
What We Heard: Reports go back to last year that the iPhone 15 Pro lineup would add a periscope telephoto lens with a higher zoom factor. More recent reports narrowed that down to the iPhone 15 Pro Max, but most predicted that the periscope lens would have a 6X optical zoom.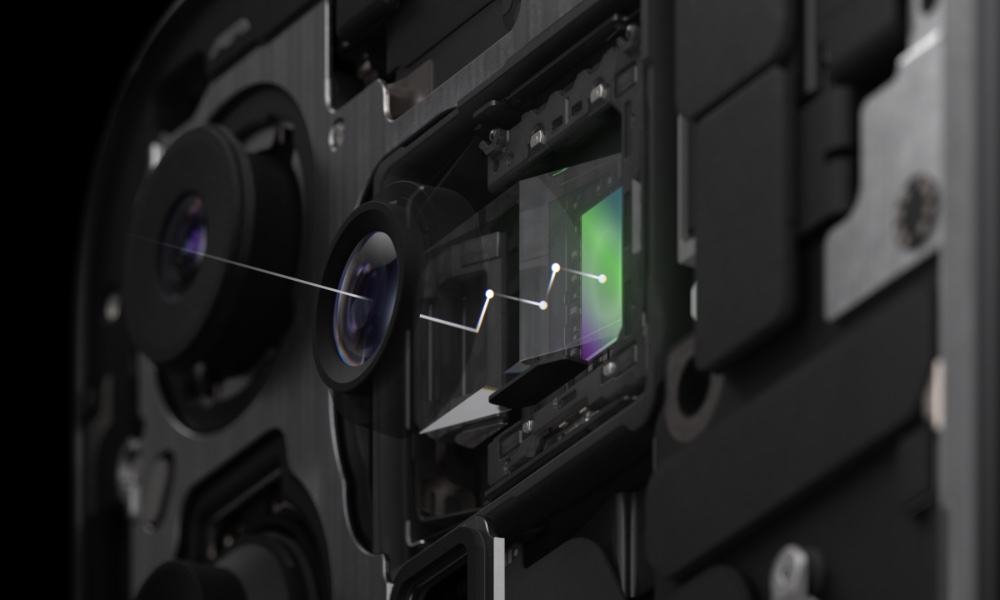 What We Got: We'll admit we're nitpicking a bit here, but the lens we actually got has only a 5X zoom and isn't technically a "periscope" lens in the truest sense of the word. Instead, Apple created a unique tetra-prism design that bends the incoming light rather than reflecting it.
---
A 2TB iPhone
What We Heard: A supply chain leak in August predicted that Apple would release a 2TB iPhone this year, likely in the Pro lineup. The most popular theory was that Apple would double the storage capacities of both its iPhone 15 Pro models, which would start at 256GB and run all the way up to 2TB.
What We Got: Not much. Apple eliminated the 128GB iPhone 15 Pro Max but didn't add anything at the top to make up for that. The larger iPhone Pro is now only available in three storage configurations, while the iPhone 15 Pro comes in the same four as last year, running from 128GB to 1TB.
---
A 'Dark Titanium' Apple Watch Ultra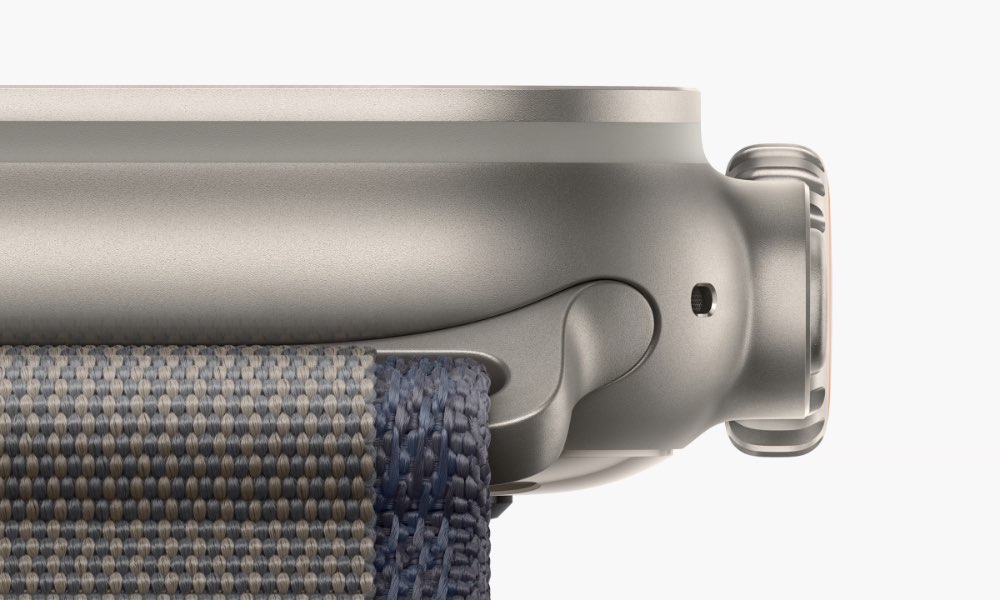 What We Heard: With the Apple Watch Ultra 2 coming, several sources predicted that Apple would add a new "dark titanium" color option to give customers a choice beyond the natural titanium finish.
What We Got: Again, nothing other than a new Apple Watch Ultra in the same single natural titanium color. Apple had a lot more fun with its titanium iPhone 15 Pro lineup, which comes in black, white, and even blue titanium finishes, but it didn't apply this to the new Apple Watch Ultra.
---
A Crimson Red iPhone 15 Pro
What We Heard: In July, a source reported that "Crimson Red" would be the special color for this year's iPhone 15 Pro lineup, confirming a report shared by 9to5Mac in February. It seemed like a natural evolution from the Midnight Green, Pacific Blue, Sierra Blue, Alpine Green, and Deep Purple of prior models, which made it quite believable.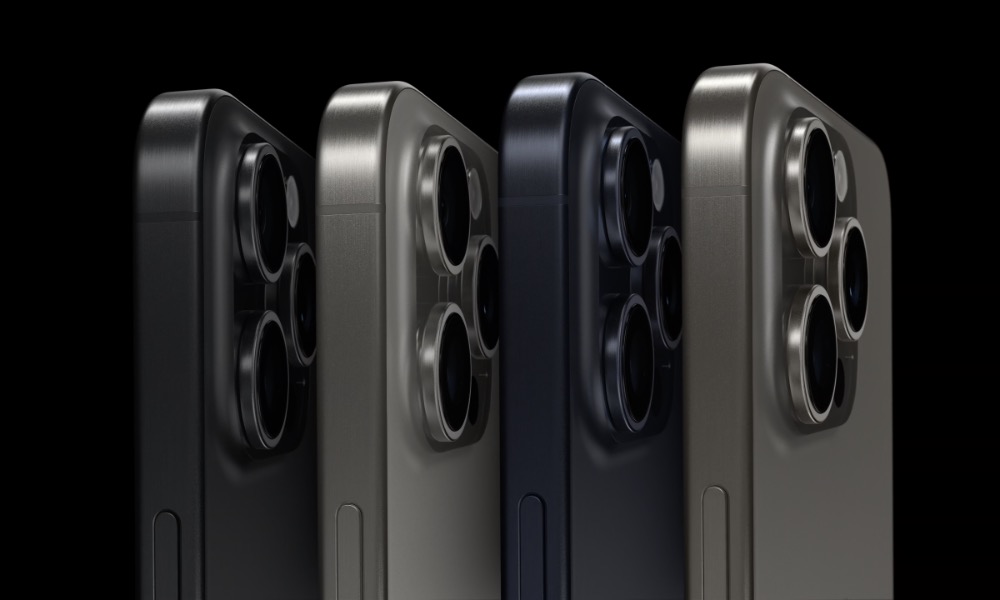 What We Got: Titanium Blue. While that seems like an odd repeat of the Pacific Blue iPhone 12 Pro, it's probably a better fit for Apple's new titanium design, and it may have even been the only color Apple could pull off with its new and more complex metallurgical processes. Interestingly, Apple also failed to release its standard iPhone in (PRODUCT)RED for the first time since the iPhone XR adopted it in 2019. That may have also been a problematic color for its new glass-infusion process — the entire lineup leans pastel — but it's also possible both reds could become the surprise colors for next spring.