Only the Largest iPhone 15 Pro Max May See a Price Increase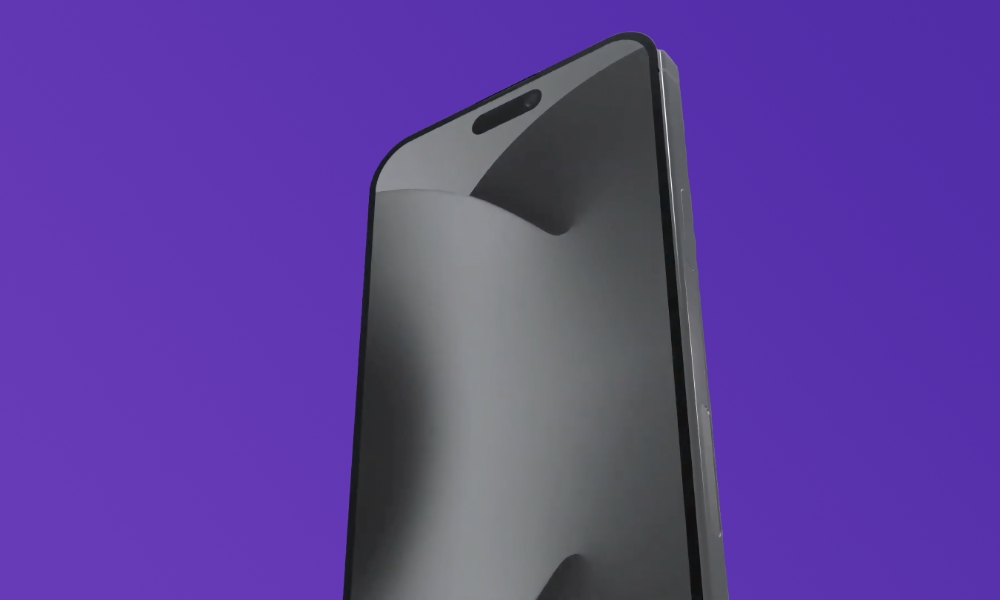 Over the past few weeks, we've been hearing rumors that Apple could bump the prices of its iPhone 15 Pro models by up to $200 this year. However, a more recent analysis is sharing a dissenting opinion, predicting that if a price increase does come, only the 6.7-inch iPhone 15 Pro Max will be impacted.
The first hints that the iPhone 15 Pro could get more expensive came in March from analyst Jeff Pu, who reasoned that higher manufacturing costs and premium components like a titanium frame would make the iPhone 15 Pro and iPhone 15 Pro Max more costly to produce, thus forcing Apple to increase prices to maintain its profit margins.
Other analysts later weighed in with more specific predictions, suggesting that the iPhone 15 Pro would be priced starting at $1,099 this year — $100 higher than the iPhone 14 Pro — while the iPhone 15 Pro Max could get a heftier $1,299 price tag for the base model, making it a $200 increase for the largest flagship iPhone.
Thankfully, these predictions seemed to be confined to the iPhone 15 Pro and iPhone 15 Pro Max, with most reports agreeing that the iPhone 15 will keep the same $799 starting price that has been the norm since the iPhone 12, while the iPhone 15 Plus will maintain the $899 tier that was established with the first 6.7-inch iPhone 14 Plus.
However, there may also be some good news for fans of Apple's iPhone Pro models. A new report from TrendForce predicts that Apple will only be raising the price of the 6.7-inch iPhone 15 Pro Max — and only by "up to" $100, rather than the $200 that other analysts have estimated. The report adds that this is necessary "to reflect its increased production costs, " which undoubtedly include the new periscope camera system.
If true, the iPhone 15 Pro will start at the same $999 price tag that Apple has maintained since the iPhone X first ushered in the higher-end "Pro" lineup in 2017.
Apple has done an excellent job of sticking to these price points over the years despite inflation and increased storage capacities. The iPhone XS Max introduced the larger "pro" model in 2018 with the $1,099 price tag, and those $999 and $1,099 prices have remained the same even to last year's iPhone 14 Pro and iPhone 14 Pro Max.
It's also worth noting that until 2020, Apple's premium models started at only 64GB of storage. Yet, even though the iPhone 12 Pro and iPhone 12 Pro Max doubled that to 128GB and added 5G capabilities and a LiDAR Scanner, the starting $999/$1,099 prices remained unchanged.
Sadly, this could be a bit of a good-news-bad-news scenario; while TrendForce predicts no price changes, it also suggests the iPhone 15 Pro and iPhone 15 Pro Max will still only start at 128GB.
While this doesn't rule it out entirely, it does throw a bit of cold water on the rumor that a 2TB iPhone 15 Pro could be coming. The iPhone 14 Pro models are available in 128GB, 256GB, 512GB, and 1TB sizes, and the theory behind the 2TB was that Apple would double those across the board. Nevertheless, Apple could add a fifth tier to get to 2TB or eliminate one of the other storage capacities and leave a gap somewhere in the lineup. However, TrendForce suggests that won't happen, listing the top-tier model at the same 1TB.
It's not the first time we've heard about a 2TB iPhone, so it's best to take those earlier rumors with a grain of salt. While we're sure Apple will get there eventually — especially as the iPhone Pro models continue to support higher-quality video formats that generate gargantuan files — it's less clear if it will be this year. History seems to have shown that, given the choice between increasing iPhone storage or maintaining its prices, Apple generally opts for the latter.
[The information provided in this article has NOT been confirmed by Apple and may be speculation. Provided details may not be factual. Take all rumors, tech or otherwise, with a grain of salt.]