Apple Introduces iPhone 15 and iPhone 15 Plus with Major Camera Improvements, USB-C + More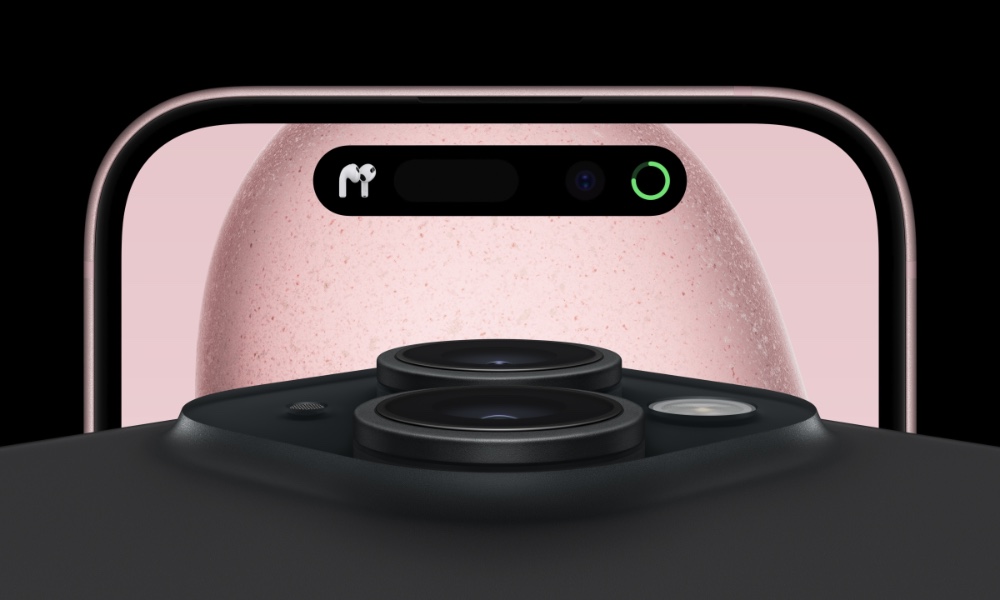 Apple took the virtual stage today to introduce its 2023 iPhone lineup, starting with the standard iPhone 15, which has taken an impressive leap over last year's iPhone 14.
While the iPhone 13 and iPhone 14 were relatively modest improvements over their relative predecessors, the iPhone 15 moves the needle in a big way, adding some of the powerful camera features that were once exclusive to the iPhone Pro lineup, plus a brighter screen and the iPhone 14 Pro's Dynamic Island.
Lightning is Out, USB-C is In
We all knew it was coming, but this is also the year that Apple has finally made the switch to USB-C, although that doesn't do much for the iPhone 15 and iPhone 15 Plus beyond providing the common port since these are still limited to the same 480 Mbps USB 2.0 speeds as the Lightning port.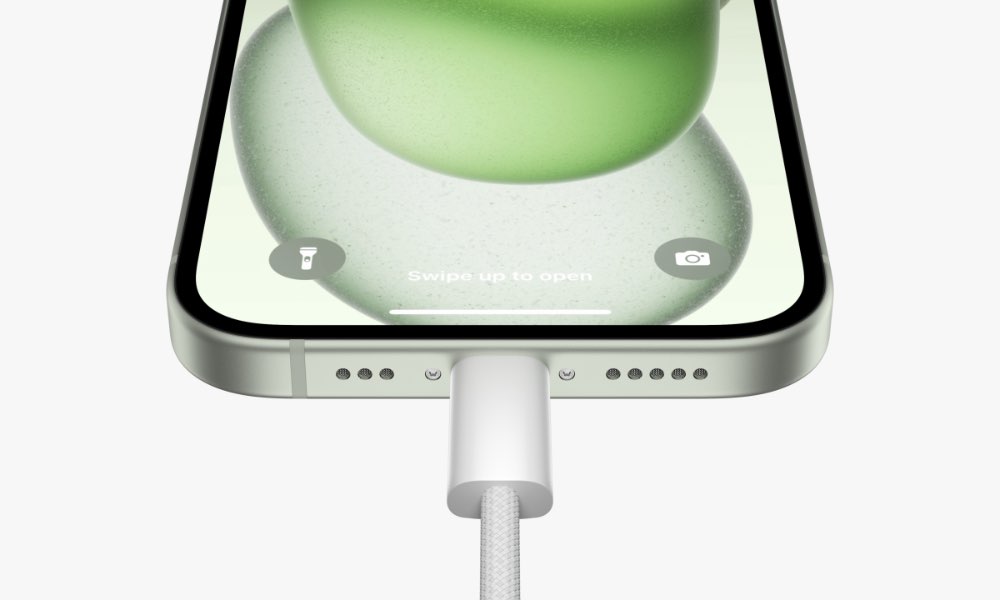 Apple also said nothing about faster charging speeds, but that's not surprising as it doesn't typically talk about specs like that. We'll have to wait and see what charging times are like once people get their hands on the new models.
One trick that USB-C does offer is reverse charging, allowing you to power up other devices from your iPhone, such as a set of AirPods or even your Apple Watch. Apple's USB-C iPads have been able to do this for some time, so it's not entirely new, but it's likely to be more useful on the iPhone.
The iPhone 15 Camera Goes to 48 Megapixels
As predicted by analysts in the weeks leading up to today's event, the iPhone 15 and iPhone 15 Plus are getting a larger, 48-megapixel (MP) camera sensor that's more or less the same as what was added to the primary shooter on the iPhone 14 Pro last year.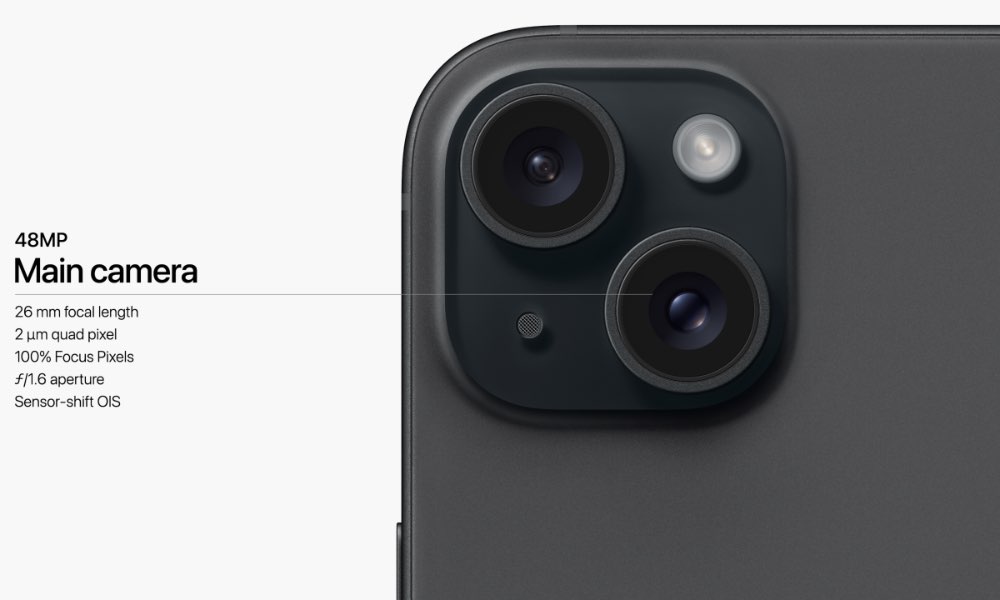 While the iPhone 15 still won't be able to shoot ProRAW photos, Apple has added the ability to take full 48-megapixel shots in the HEIC format for those who want to take full advantage of this. However, like the iPhone 14 Pro, it won't default to 48MP but instead use quad-pixel grouping to improve light capture.
However, Apple is pushing up its image capture resolution for the first time in years. The default will now be to capture 24MP photos rather than the 12MP used by prior models.
While the iPhone 15 still doesn't get a third lens, the 48MP sensor gives it a new "virtual" telephoto lens, providing a 2X optical zoom factor on the main lens by using the middle sensor pixels. This unlocks a whole set of new possibilities, including Portrait Mode photography and continuous zoom in 4K Cinematic mode.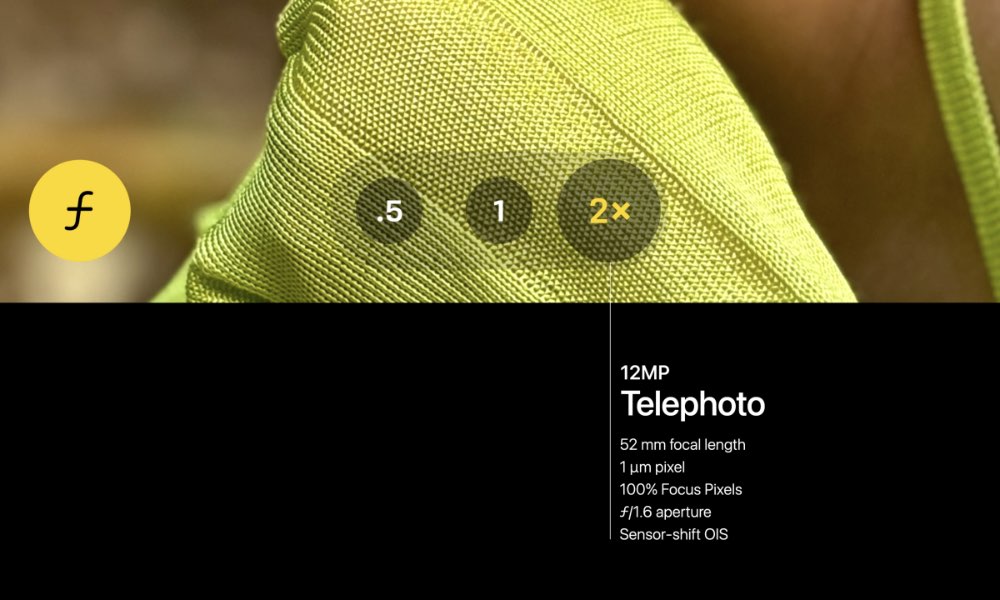 This also means the iPhone 15 gets the Focus and Depth mode controls that have long been exclusive to the iPhone Pro. Apple is taking it even further by using the A16 Bionic's Neural Engine to capture depth information for every photo that includes a person in the frame, so you can turn a shot into a Portrait Mode photo even if you forget to set your phone to Portrait Mode when you first took it.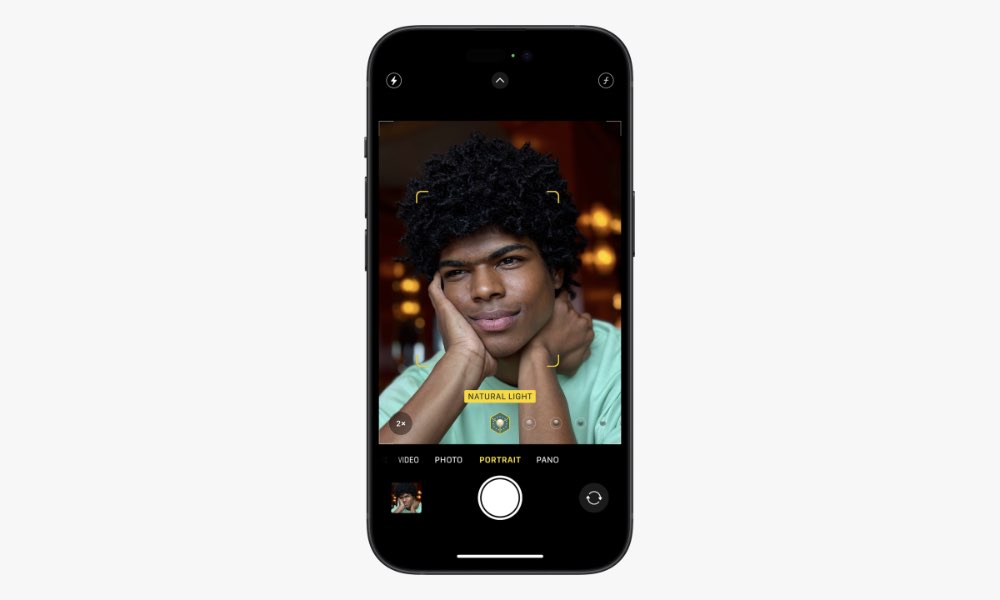 The iPhone 15 sports the biggest set of camera improvements to come to the standard iPhone since the iPhone 11 introduced Deep Fusion and Night Mode four years ago.
The better sensor is also joined by the usual software and image signal processor improvements, including a new Smart HDR mode to provide more true-to-life rendering of skin tones and more vivid colors. Night Mode has also improved, and the new Photonic Engine optimizes the light capture from the 48MP sensor and combines it with a super-resolution photo to give you the best of both worlds.
What's Under the Hood
Inside, the iPhone 15 and iPhone 15 Plus are getting last year's flagship A16 Bionic chip — the one used in the iPhone 14 Pro and iPhone 14 Pro Max. This includes the image signal processor (ISP) that powers the more advanced camera system, plus the five-core GPU that provides 50% more memory bandwidth.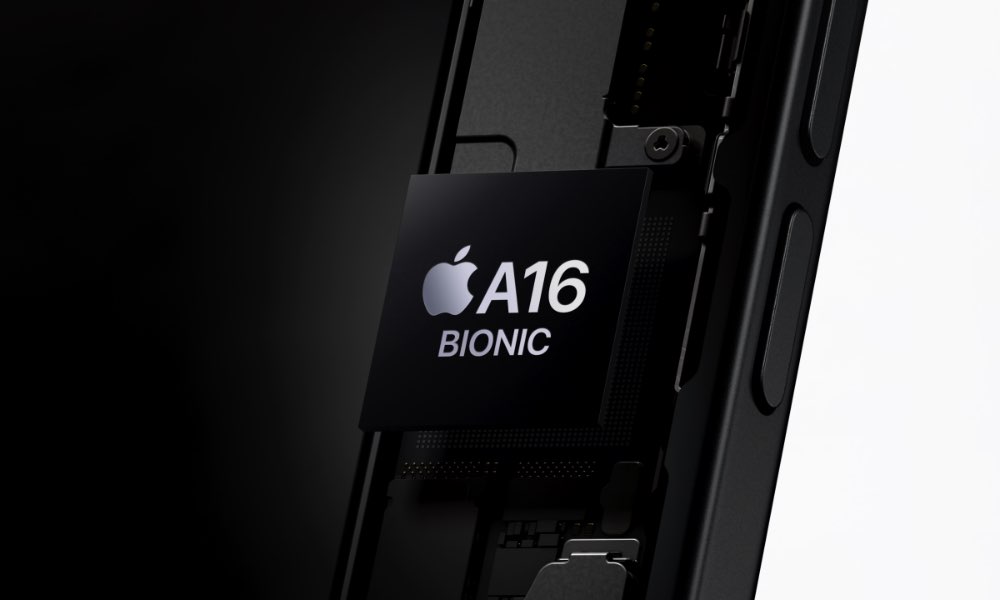 Apple is also bringing its second-generation Ultra Wideband chip to the iPhone 15, which will power a new Precision Finding feature for your friends — as long as they're also toting an iPhone 15.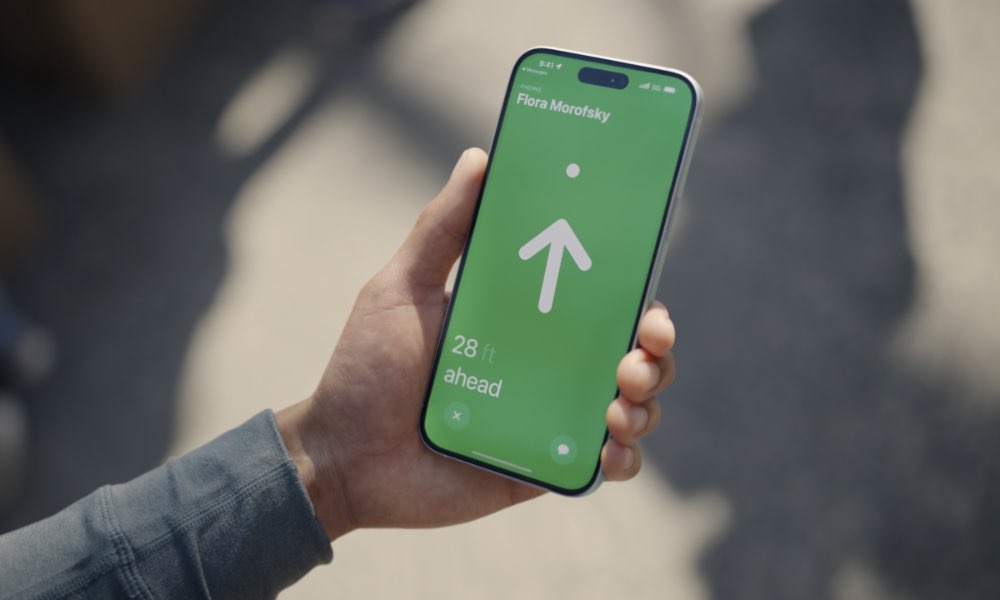 Since the new chip can connect up to three times farther away, you can now track down your friends or family members in a busy marketplace, stadium, or mall and be guided right to them with directions and distance, just like you would when trying to find a set of keys that you've attached an AirTag to.
Dynamic Island and a Brighter Screen
This year, it looks like we'll finally be saying goodbye to the classic iPhone notch, as the iPhone 15 and iPhone 15 Plus adopt the Dynamic Island introduced on the iPhone 14 Pro and iPhone 14 Pro Max last year.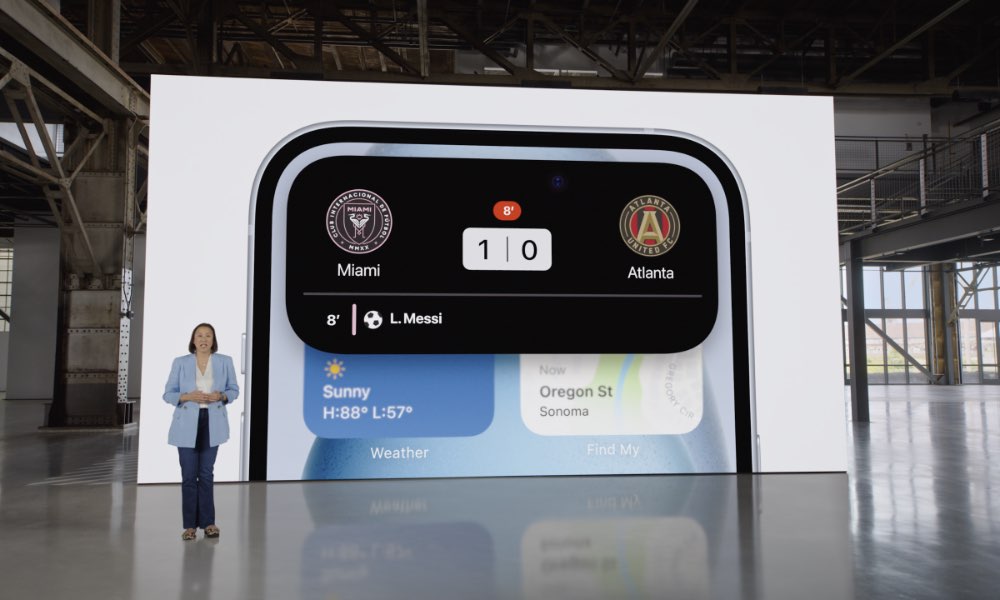 There are no changes to how the Dynamic Island works, but it does make the entire iPhone experience more consistent and will hopefully encourage more developers to get on board and support the Dynamic Island now that it's everywhere.
Sadly, the variable-refresh rate ProMotion display is still exclusive to the iPhone 15 Pro lineup, which also means no always-on display for the standard models. However, Apple has brought over one display improvement from last year's iPhone 14 Pro, pushing the peak HDR brightness of the iPhone 15 Super Retina XDR display to 1,600 nits and peak outdoor brightness to 2,000 nits. That's twice as bright as the iPhone 14.
New Design and Colors
Apple has also made some impressive design changes to how the iPhone 15 and iPhone 15 Plus are built, with new contoured edges on the aerospace-grade aluminum enclosure and a new process that color-infuses the glass to create deep and more vibrant colors.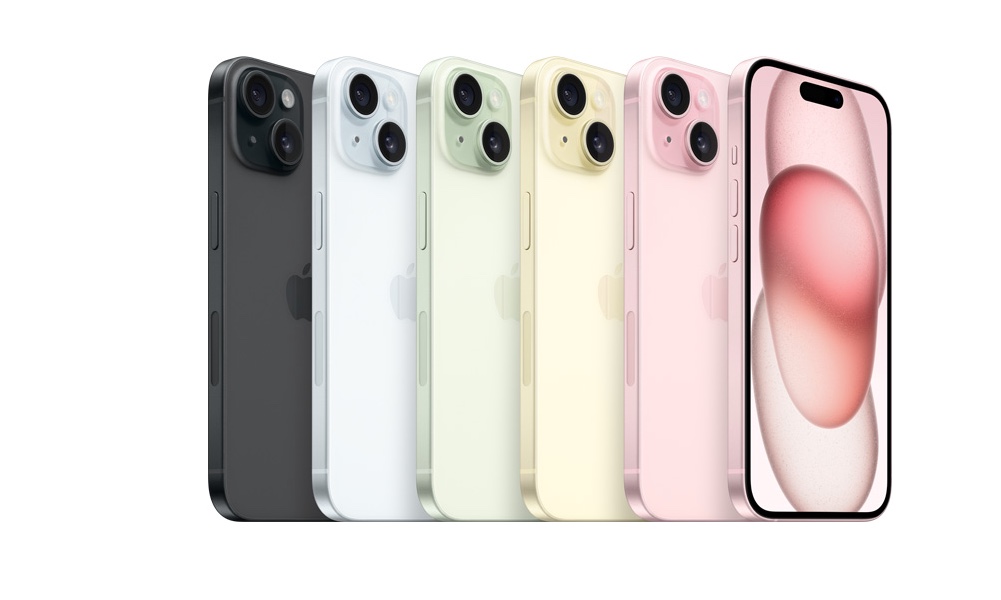 This year, the lineup comes in Pink, Yellow, Green, Blue, and Black. Oddly, (PRODUCT)RED is missing here for the first time since 2019, but it's possible Apple may be saving that one for a spring refresh. It may have also had some difficulty getting the red quite right with this new process, which seems to lean strongly toward pastels.
Pricing and Availability
The iPhone 15 and iPhone 15 Plus will be available or preorder from Apple starting this Friday, September 15, and are expected to land in stores and arrive on customers' doorsteps next Friday, September 22.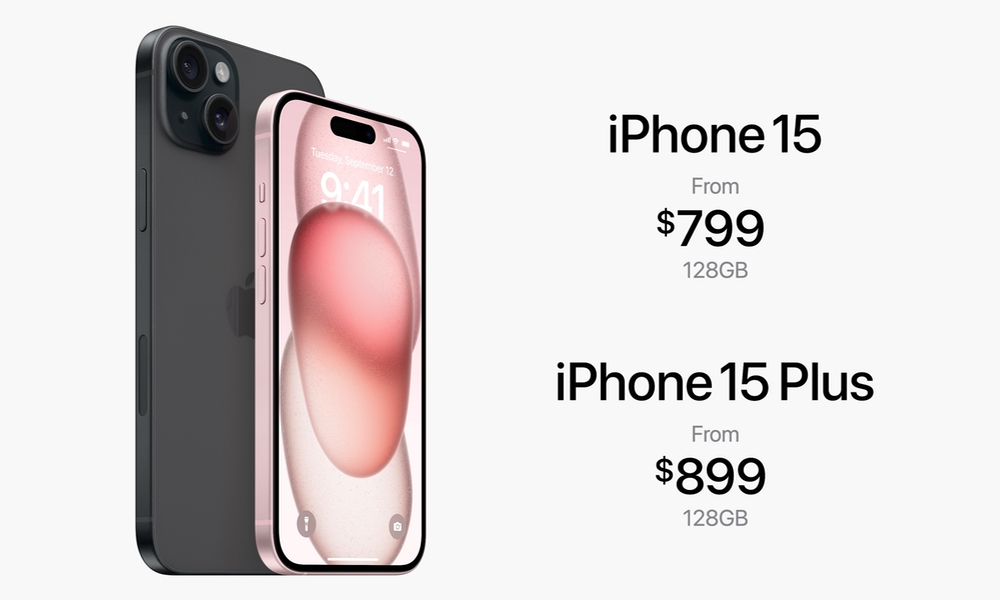 The iPhone 15 starts at $799 for the 128GB version, with 256GB and 512GB upgrades available or $899 and $1,099, respectively. Like its predecessor, the iPhone 15 Plus adds an extra $100 to each of those prices, starting at $899 for 128GB and going up to $1,199 for 512GB.