Thunderbolt on the iPhone 15 Pro
What We Heard: In the weeks leading up to Apple's event, multiple leaked photos appeared online purporting to show the new USB-C port and circuit boards for the new iPhone 15 models. Three of these were analyzed by ChargerLab, which noticed a unique timing chip it believed could only be used to power a Thunderbolt/USB4 connection.
Further, the leaked photos were labeled as belonging to the iPhone 15 Pro Max, the iPhone 15 Plus, and the iPhone 15, suggesting that the faster 40 Gbps Thunderbolt port would arrive on Apple's entire iPhone 15 lineup. This optimistic view was seemingly contradicted by another report that the standard iPhone 15 models would retain the older USB 2.0 speeds, which seemed reasonable but still left the possibility open that Thunderbolt would come to the Pro models.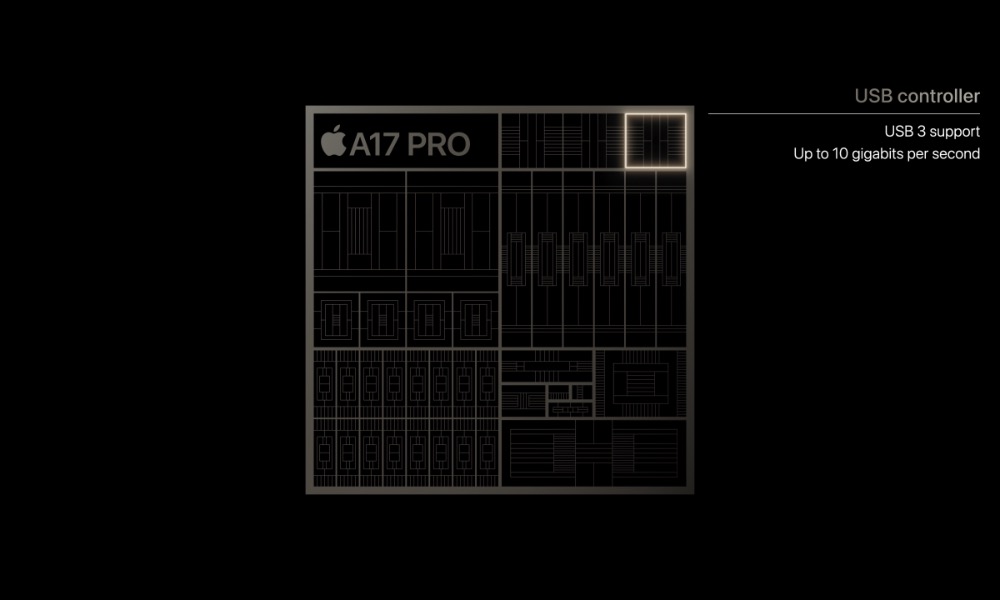 What We Got: For the iPhone 15 and iPhone 15 Plus, nothing more than a change to USB-C at the same old 480 Mbps USB 2.0 speeds. However, the iPhone 15 Pro models gained a USB 3.1 Gen 2 port, pushing transfer speeds up to a respectable 10 Gbps, although you'll need to supply your own cable as the one that comes in the box is only rated for USB 2.0 speeds.
It's important to note that the provenance of these photos was never confirmed, so it's unclear whether it was the photos or ChargerLab's analysis that was at fault here; it will be interesting to see what we find once the folks at iFixit tear down the new iPhone models.