Apple Debuts iPhone 15 Pro in Titanium with Powerful New A17 Pro Chip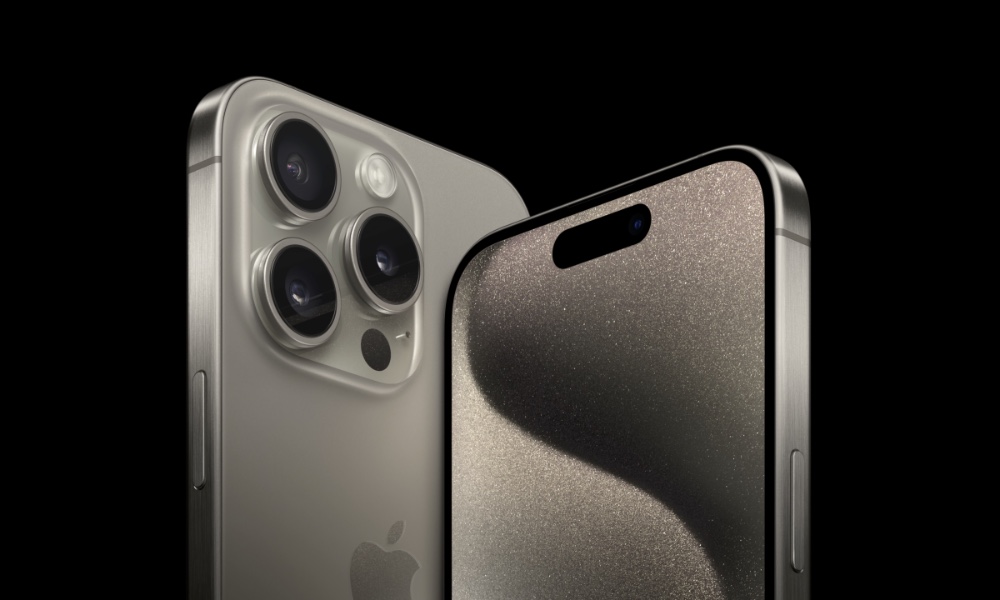 While today's Wonderlust event brought us the most significant standard iPhone upgrade we've seen in a while, with the iPhone 15's new advanced camera system, it was still Apple's iPhone 15 Pro and iPhone 15 Pro Max that ultimately stole the show.
Even though the usual assortment of leaks and rumors meant there were very few surprises in Apple's new flagship iPhone lineup, it was still impressive to see the iPhone 15 Pro and iPhone 15 Pro Max materialize on stage in their sleek new titanium finish.
That was the opening act for the iPhone 15 Pro, when Greg "Joz" Joswiak, Apple's Senior VP of Worldwide Product Marketing, stepped up to show off the new lineup in an "astonishing new titanium design."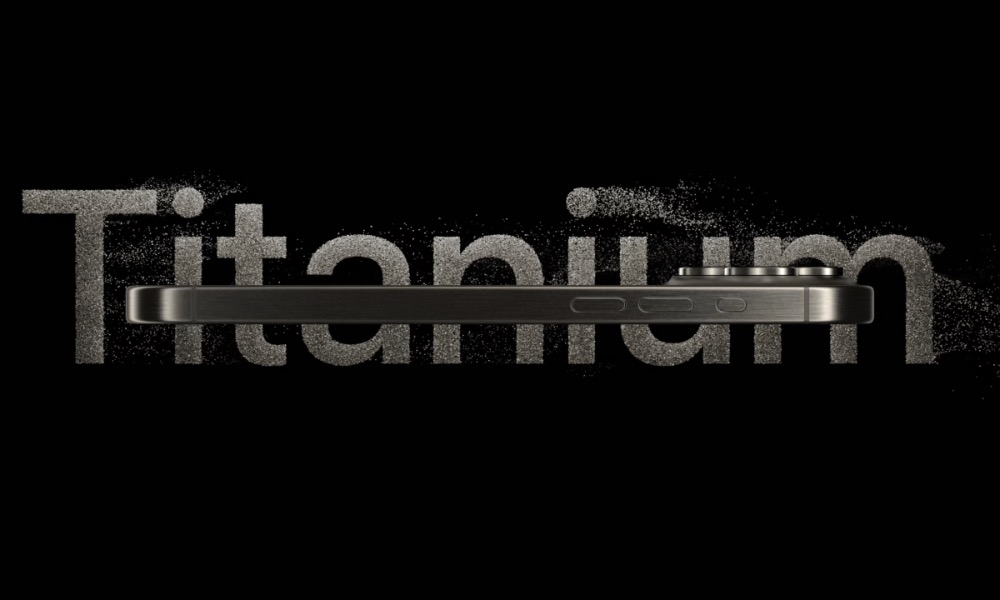 Before handing things off to Joz, Apple CEO Tim Cook segued into the iPhone 15 Pro announcement by expressing how the "Pro models represent the very best of Apple's innovation, advancing features across design, camera, performance, and more." In this case, the design took a big step forward.
Fire Away
As Apple's Material Science Engineer, Isabel Yang, explained, titanium has the highest weight-to-strength ratio, meaning that Apple's decision to go with that material has allowed it to produce the lightest iPhone Pro models ever without compromising one bit on durability or structural integrity.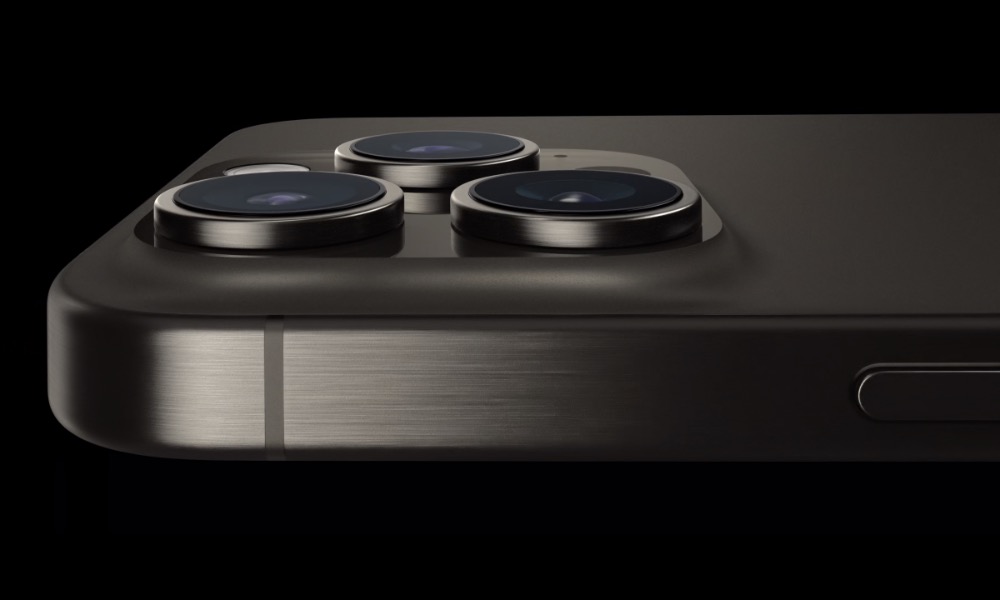 Apple also didn't skimp on its choice of titanium; Yang explained the iPhone 15 Pro and iPhone 15 Pro Max use Grade 5 titanium, "an alloy that has even higher tensile strength than pure titanium" and is "typically reserved for applications where the balance of strength, formability, as well as weight, are especially critical." It's the same alloy used on the Mars rover.
The new titanium finish also has an Apple-designed coating engineered with nanometer precision and a refined brushed texture on the edges. It apparently takes up to 14 hours to complete the titanium coating for each iPhone.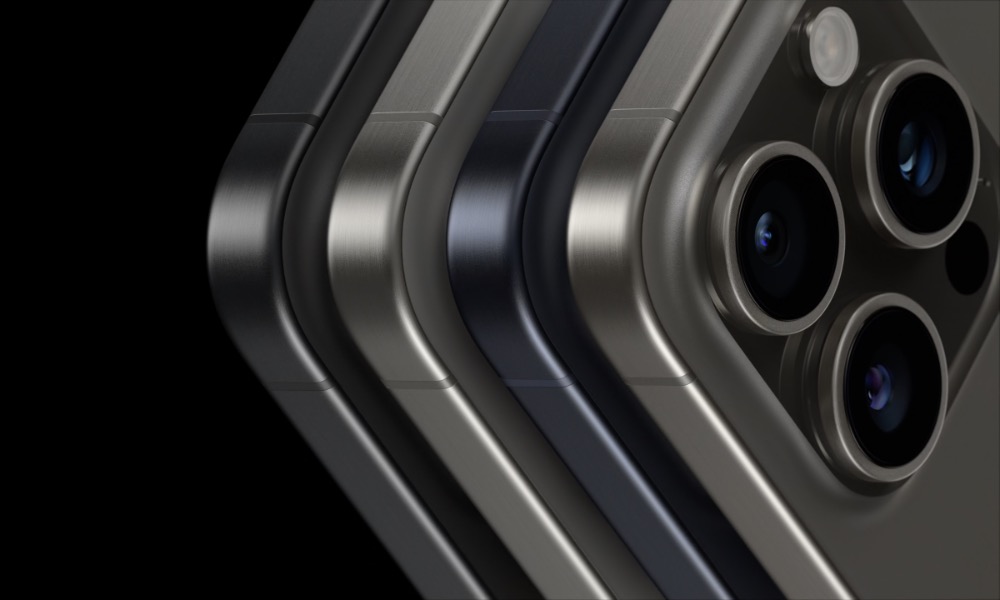 Apple is also heralding the move to titanium with its color options this year. All four are sharply metallic designs that are all named in titanium flavors — Black Titanium, White Titanium, Blue Titanium, and Natural Titanium.
The Action Button
The titanium construction isn't the only way in which the iPhone 15 Pro heralds a new era for premium Apple smartphone design. Apple is also abandoning a staple feature of the iPhone that's been around longer than even the Lightning port. The Ring/Silent switch is being replaced with a new haptic Action button.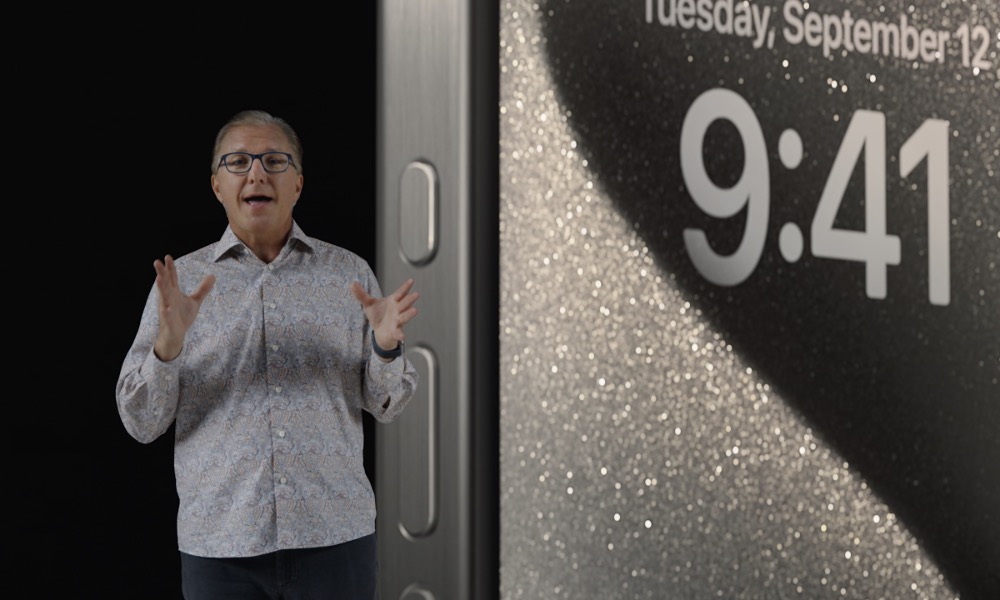 Apple calls this a "reinvention" of the traditional switch, and the button will still default to setting your iPhone 15 Pro into ring/silent mode — just press and hold to confirm your intent, which will be confirmed with haptic feedback so you won't be left guessing whether you just turned the ringer on or off.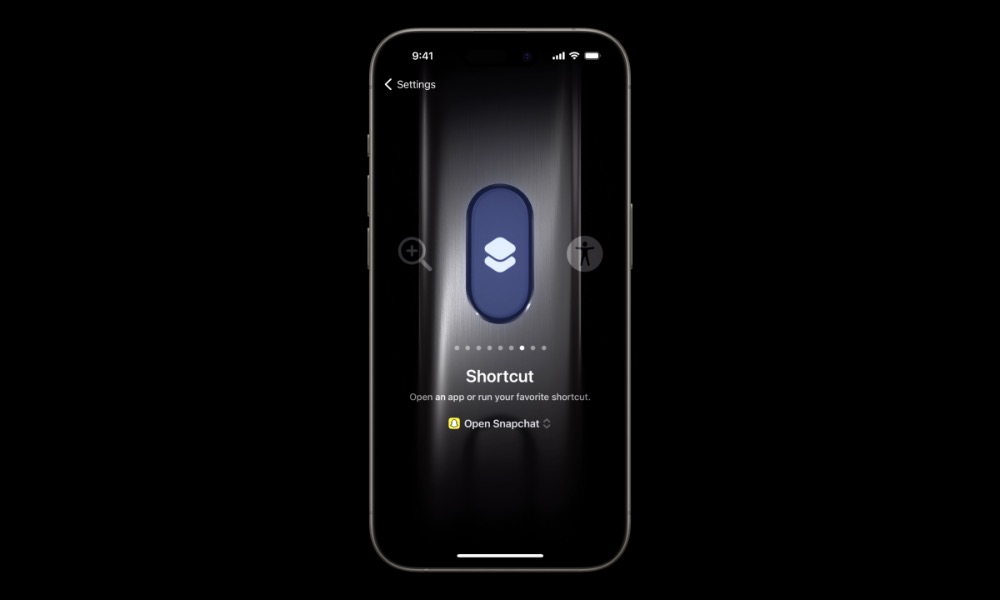 However, the Action button can do so much more than that one task. A broad set of actions are available, from launching the Camera or Voice Recorded to triggering accessibility features or routines in Apple's Shortcuts app. That last one basically opens up a whole world of possibilities, as Shortcuts allow you to tie deeply into Apple's own apps and a wide range of third-party apps, too.
The A17 Pro
This year's iPhone 15 Pro lineup also marks a new direction for Apple's A-series silicon. Following six generations of "Bionic" chips, Apple is dubbing its next-generation chip the A17 Pro.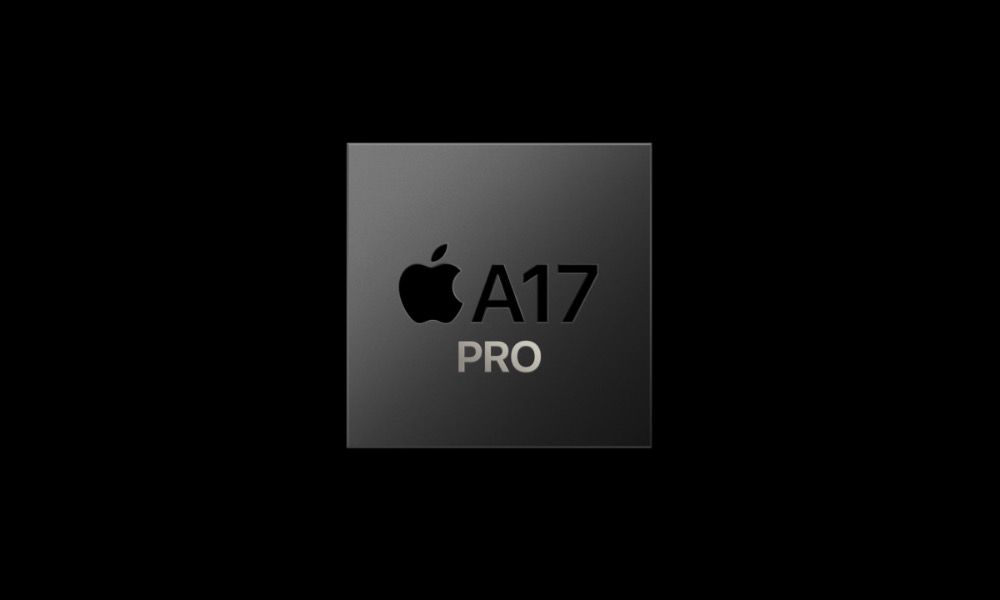 The name isn't entirely surprising; some rumors had suggested that Apple would go with A16 and A16 Pro for last year's iPhone 14 models, but it does beg the question of what will happen next year when it's presumably time to pass the A17 chip on to the standard iPhone 16.
Nevertheless, there's much more to the A17 Pro than just the new name. In fact, Apple has given it a new name because it's an entirely new generation of Apple silicon.
Firstly, it's the industry's first mobile chip built using a 3-nanometer (3nm) fabrication process, with extreme ultraviolet lithography that allows Apple to cram 19 billion transistors onto it. These power Apple's typical six-core CPU with two high-performance cores and four high-efficiency cores, plus a 16-core Neural Engine that can now handle up to 35 trillion operations per second.
There are also dedicated engines or ProRes, Pro Display, and an AV1 hardware decoder that should offer higher-quality video for streaming services.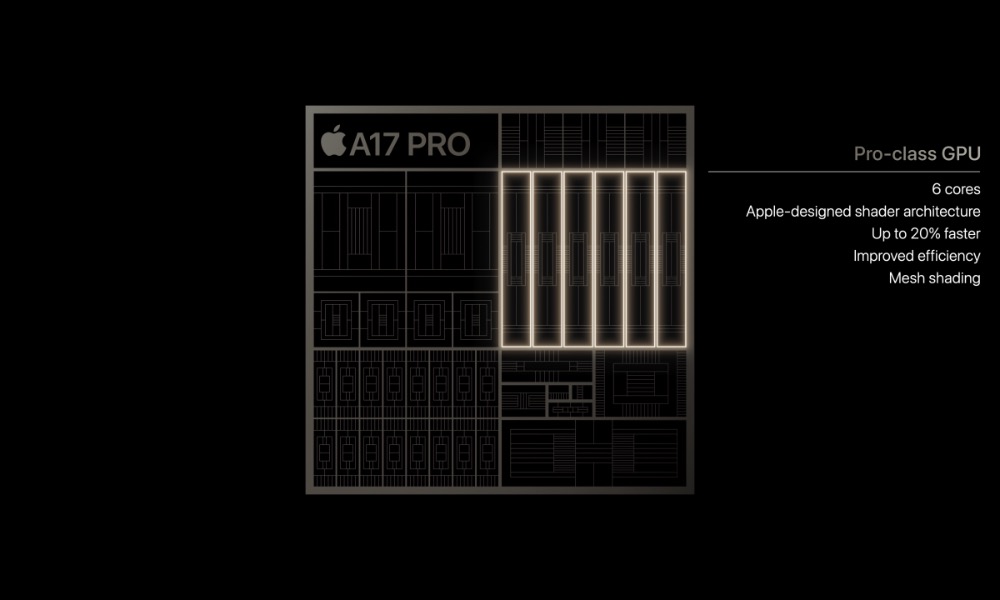 However, the marquee feature of the A17 Pro is what Apple Silicon Engineering VP Sribalan Santhanam referred to as "a breakthrough new GPU" that's the biggest redesign of an Apple GPU in the company's history.
It's a six-core GPU that has an Apple-designed shader architecture, 20% peak performance improvements, hardware-accelerated ray tracing, and Metal effect upscaling to produce high-quality graphics in conjunction with the Neural Engine.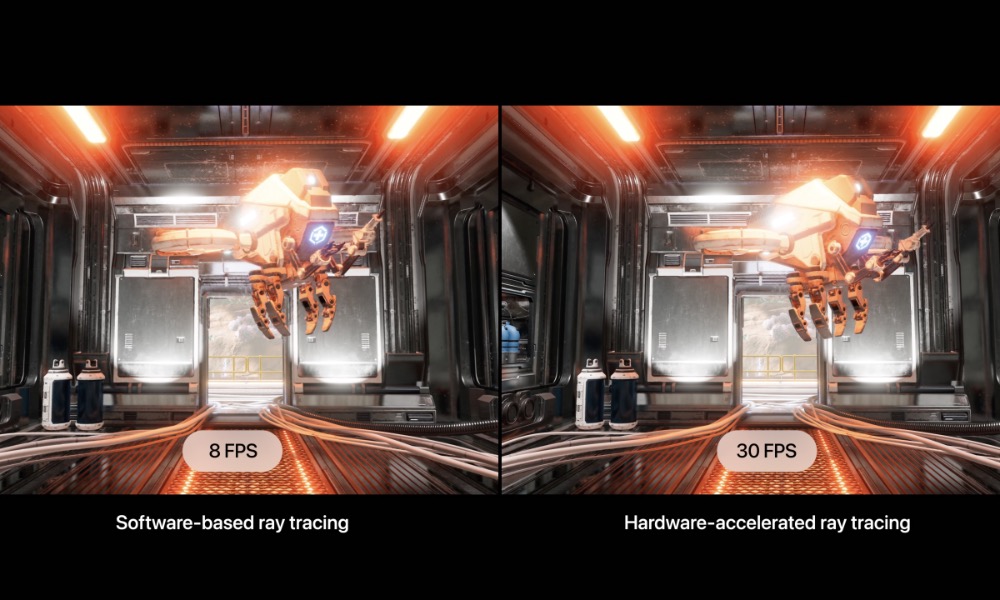 The practical upshot of this is that the iPhone 15 Pro is officially a gaming powerhouse, and we're poised to see full console games coming to our pockets.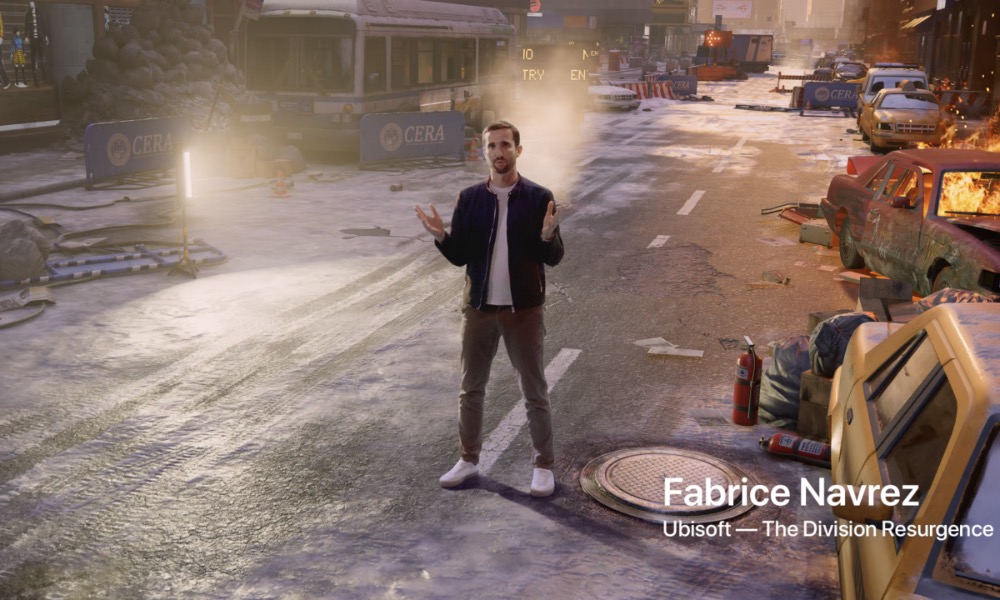 This isn't just theoretical, either. Apple has actual mobile gaming companies on board, with developers sharing during the presentation how we're going to see titles such as Division Resurgence, Resident Evil Village, and the remake of Resident Evil 4 launching on iPhone over the next few months. Ubisoft Mirage is also coming to the iPhone 15 Pro in early 2024, which will be the first time the console edition of Assassin's Creed will be natively available on a smartphone.
The 'Periscope' Lens
While both the iPhone 15 Pro and iPhone 15 Pro Max are getting some nice camera improvements, it's the 6.7-inch model that's making the bigger leap this time around, thanks to the new periscope-like lens system that's been rumored over the past couple of years.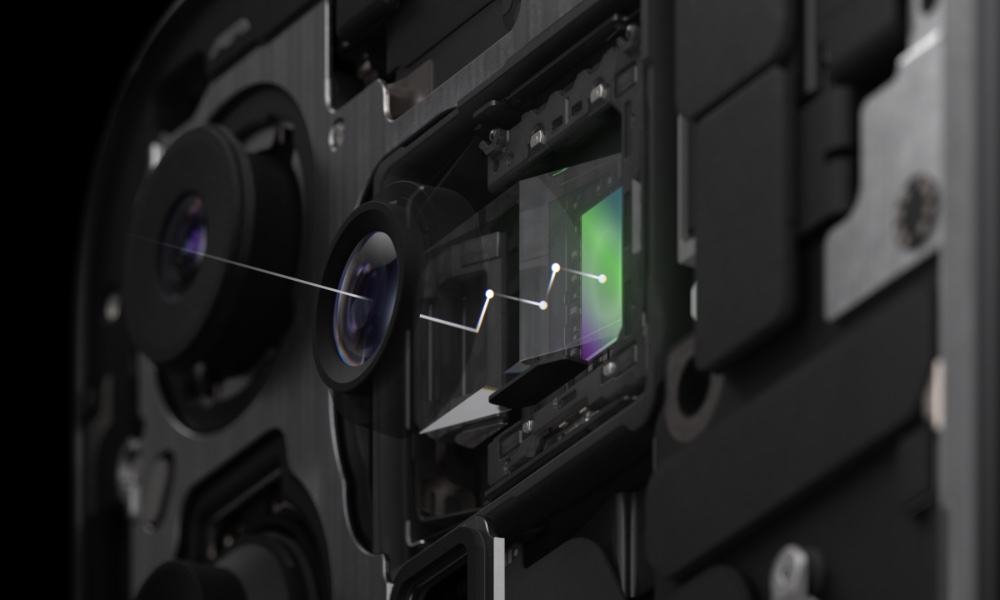 However, what's interesting is that it turns out that Apple hasn't gone with an actual periscope lens. Instead, it's using a "tetra-prism" design to bend the incoming light and get a 5X optical zoom. While that's not the 10X or even 6X that some were hoping for, it's the equivalent of a 120mm focal length that's still a nice improvement over the 3X telephoto lens that we've had since the iPhone 13 Pro — and which the iPhone 15 Pro still sports.
Misha Scepanovic, Apple's Director of Optical Engineering, explained how the iPhone 15 Pro Max also gets a 25% larger sensor behind that tetra-prism lens, which reflects light four times through its glass structure. It also means that Apple had to significantly bolster the optical image stabilization and sensor stabilization to support the new lens design, with the ability to deliver up to 10,000 micro-adjustments per second.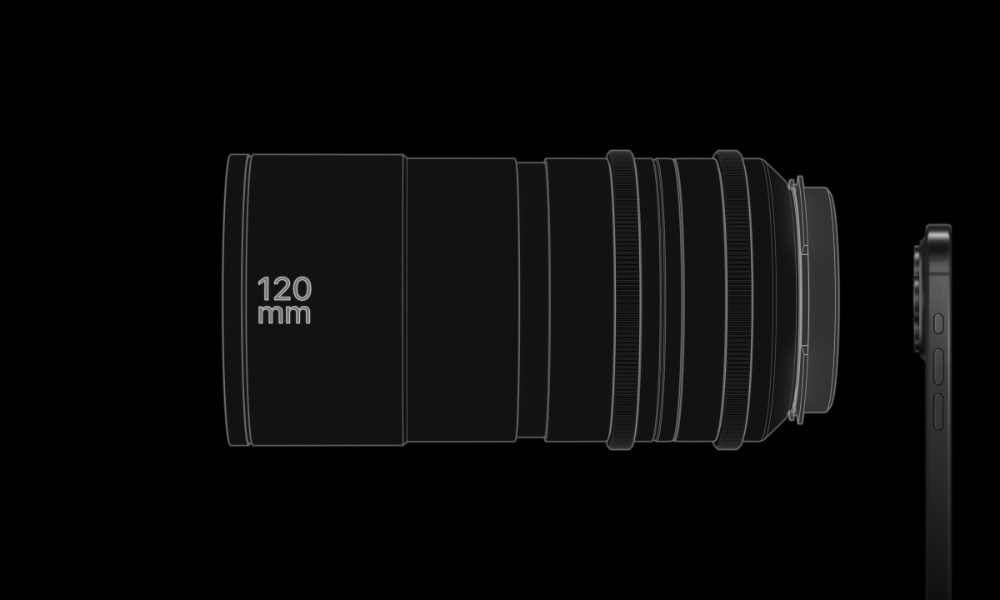 The 120mm/5X lens also still offers an f/2.8 aperture, which is impressive at this focal length — and the largest of any smartphone in this optical range. For comparison, Google's Pixel 7 Pro, which offers the same 5X optical zoom, comes in at f/3.5. Samsung's Galaxy S23 Ultra has a 10X zoom but a much narrower f/4.9 aperture. Combined with the larger sensor, this will translate into noticeably better low-light photography.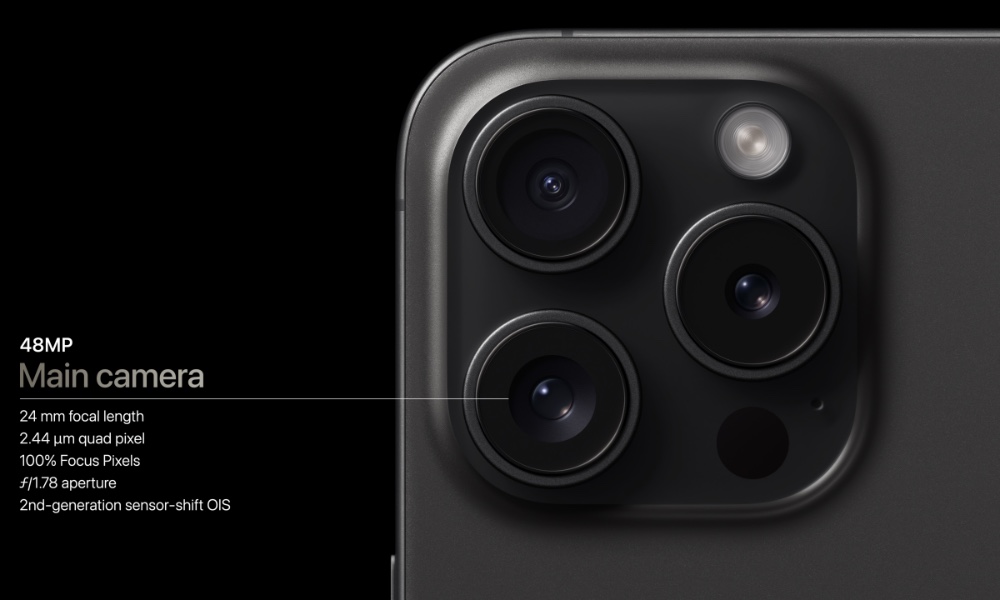 Both the iPhone 15 Pro and iPhone 15 Pro Max also gain a more advanced 48MP main camera with a larger sensor and a new nanoscale coating to help reduce lens flare. In addition to shooting in 48MP ProRAW, you'll now be able to generate 48MP HEIC photos with 4X resolution. Like the iPhone 15 and iPhone 15 Plus, the default resolution has been bumped to 24MP — what Apple calls "super high resolution."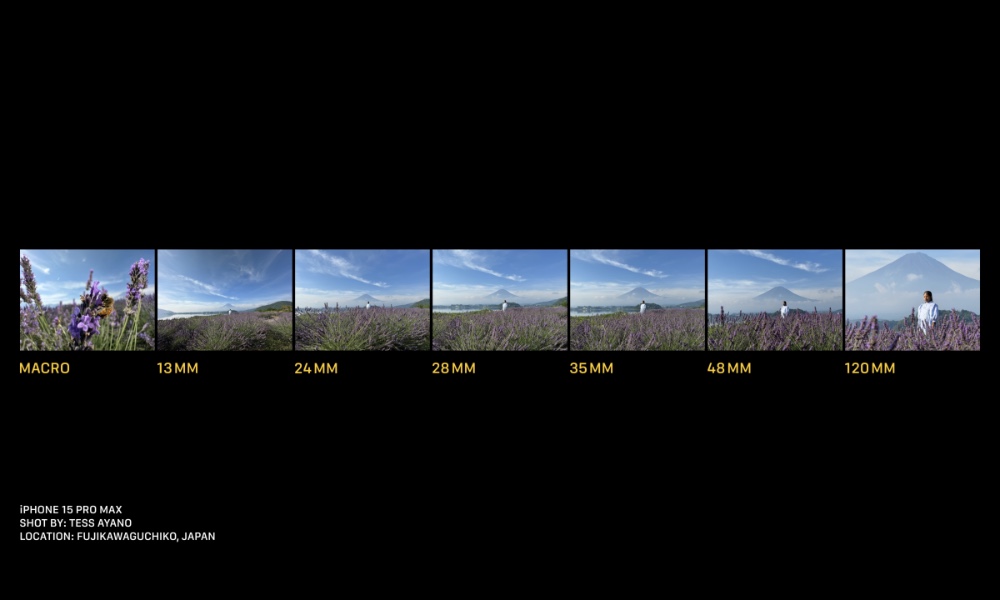 Naturally, the iPhone 15 Pro models also gain the new Smart HDR modes and Photonic Engine as the iPhone 15, providing greater dynamic range and more true-to-life photos. New customization features also let pro photographers set a default lens to customize the iPhone camera to their creative needs.
USB-C That's Faster than Lightning
With the switch to USB-C on this year's iPhone 15 lineup, Apple is taking the opportunity to finally give its iPhone 15 Pro models a nice speed boost.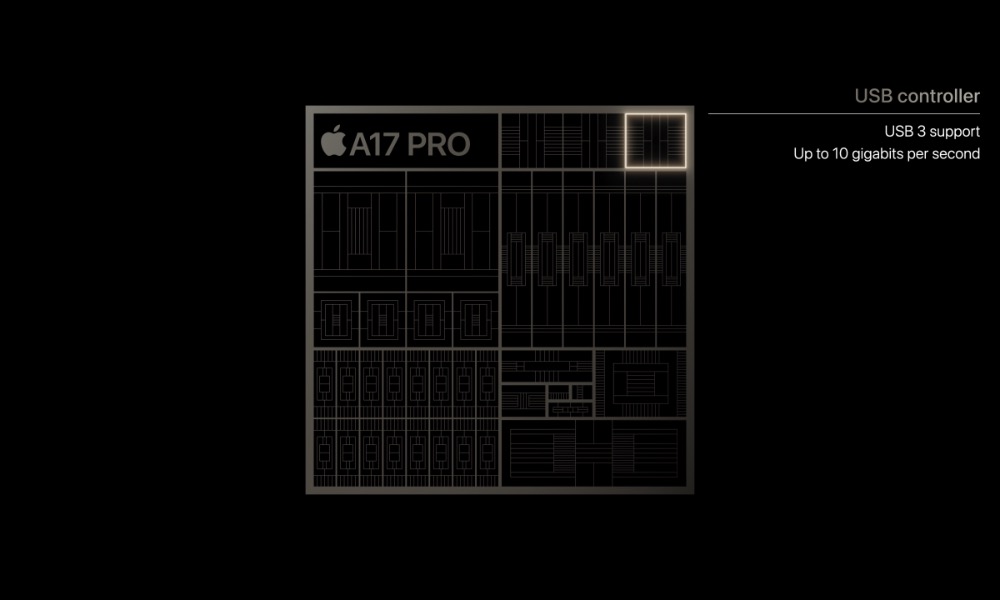 While it's not getting the Thunderbolt speeds that we heard rumored over the past few weeks, it's getting a bump to USB 3.1 Gen 2, offering 10 Gb/s transfer speeds, which work out to 20X faster than the USB 2.0 speeds of Apple's Lightning port, speeds that the standard iPhone 15 models are still saddled with.
While Thunderbolt/USB4 would have been nice, it's also fair to say it was probably excessive at this point. Proper Thunderbolt cables capable of its maximum 40 Gb/s speeds don't come cheap, and while Apple isn't including a USB 3 cable in the box, at least you'll be able to pick one up more easily if you really need it.
Apple's decision to move to USB 3 exclusively on the iPhone 15 Pro and iPhone 15 Pro Max was undoubtedly due to the much larger ProRAW and ProRes formats supported by these models. Those formats have been available since the iPhone 12 Pro and iPhone 13 Pro, respectively, but getting them off the iPhone has always been a chore; one minute of 4K ProRes video at 30 frames per second can easily run up to 5 GB, which will take at least twice as long to transfer over USB 2.0. With USB 3.1 Gen 2, that drops to about four seconds.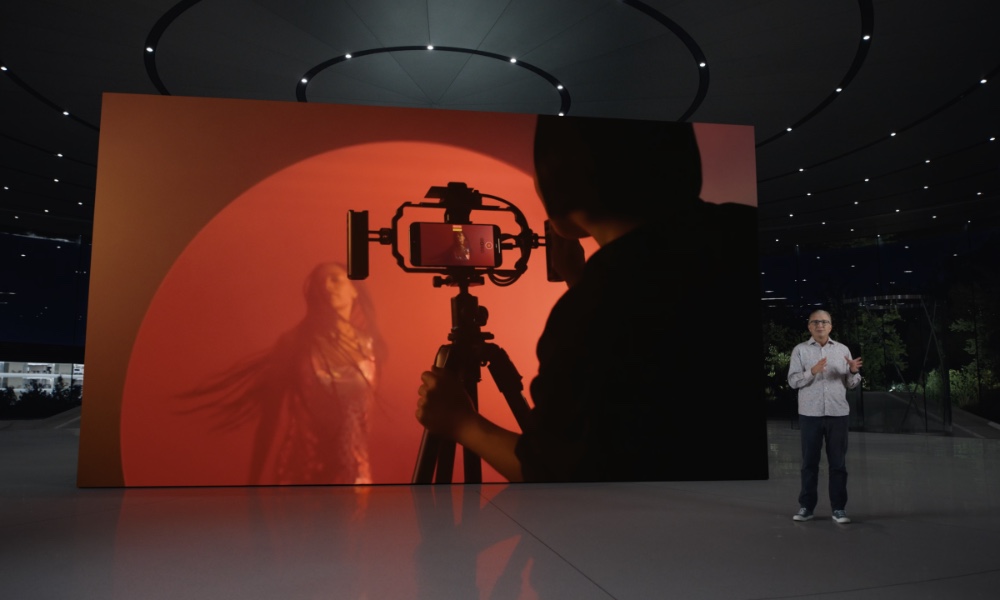 However, Apple has another trick up its sleeve for the iPhone 15 Pro's USB-C port — you'll be able to record ProRes video directly to an external storage drive and even swap drives and keep on filming. While that's not something most consumers will care about, it makes the iPhone 15 Pro even more valuable in a studio setting.
With the ability to use external storage, Apple is also bumping the maximum ProRes recording capabilities up to 4K at 60 frames per second. On-device recording is still limited to 4K/30fps, likely because 90 minutes of video at 4K/60 would fill up even the largest 1TB iPhone 15 Pro.
Spatial Video Capture for Vision Pro
The biggest surprise twist in Apple's Wonderlust event was the revelation that the iPhone 15 Pro and iPhone 15 Pro Max will be able to capture Spatial Videos that can be viewed on the Apple Vision Pro when it comes out early next year.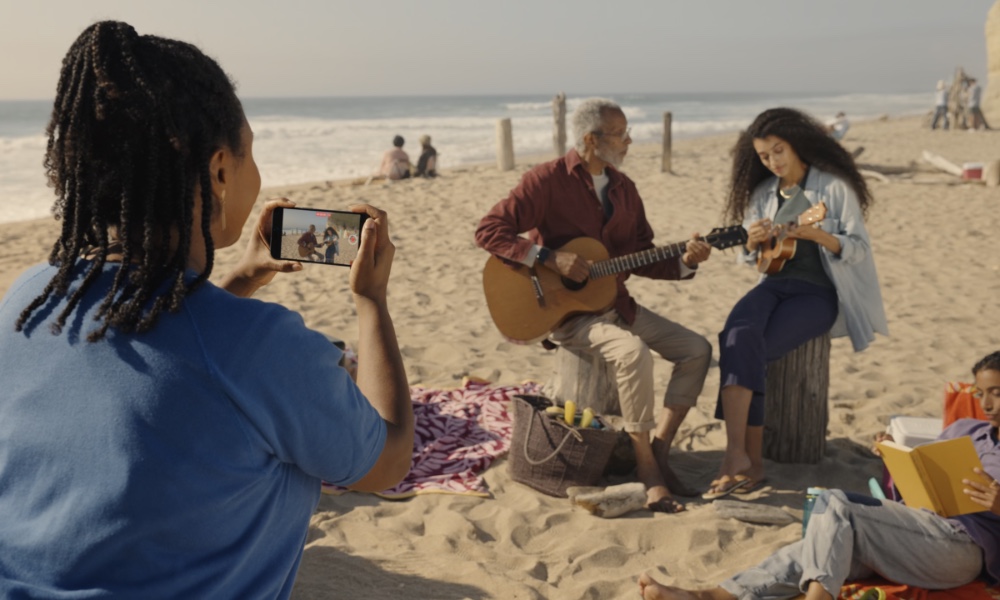 Using the Ultra Wide and Main lenses in tandem, Spatial Video will allow anyone to record videos and share them with an Apple Vision Pro headset owner, whether they own Apple's mixed-reality headset or not. While the Vision Pro will have its own Spatial Video cameras, even those who invest in the $3,500 headset won't always have it handy when they want to capture and relive a precious moment. The best camera is the one you have with you, and an iPhone 15 Pro is much more likely to be in your pocket.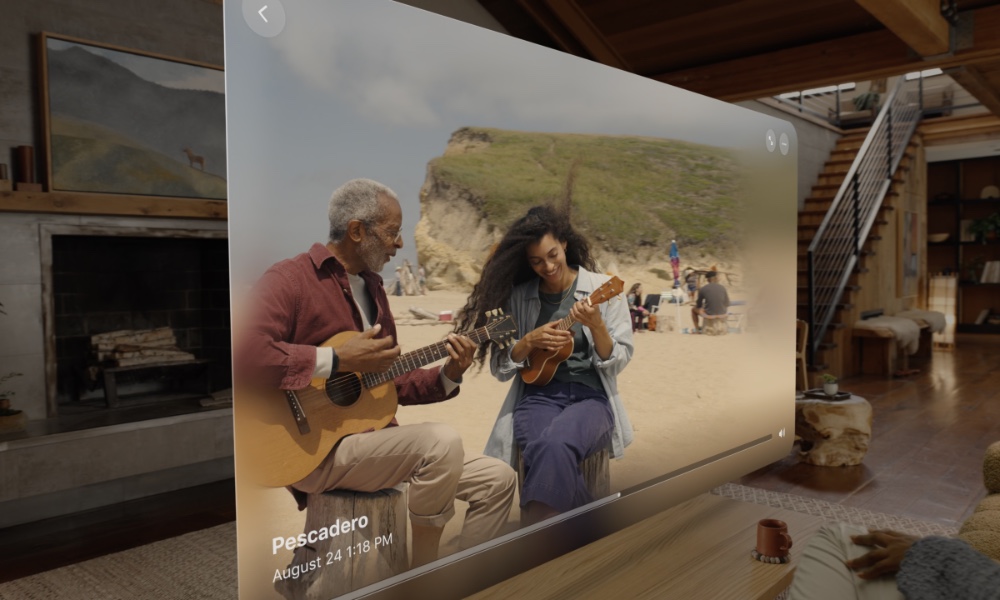 Spatial Video recording won't be available at launch, which isn't surprising as the Vision Pro headset isn't coming until at least early 2024. Instead, Apple says it will arrive later this year, likely in an iOS 17 point release.
Pricing and Availability
The iPhone 15 Pro and iPhone 15 Pro Max go up for preorder this Friday, September 15, and will be landing in stores next Friday, September 22, which is also when the first deliveries should arrive in customers' eager hands.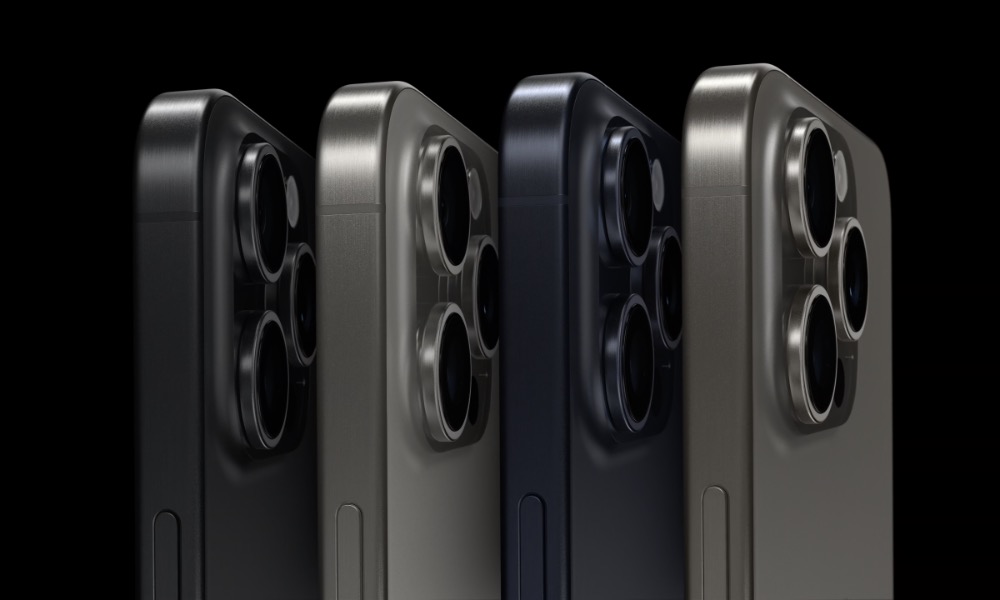 Thankfully, rumors that the iPhone 15 Pro lineup would see a price increase this year didn't really come true. While the iPhone 15 Pro Max does carry a higher starting price of $1,199, that's only because Apple chose to discontinue the 128GB version; you're still paying the same for the 256GB iPhone 15 Pro Max as you would have yesterday for the 256GB iPhone 14 Pro Max, but you no longer have a choice to save a bit by opting for the smallest model.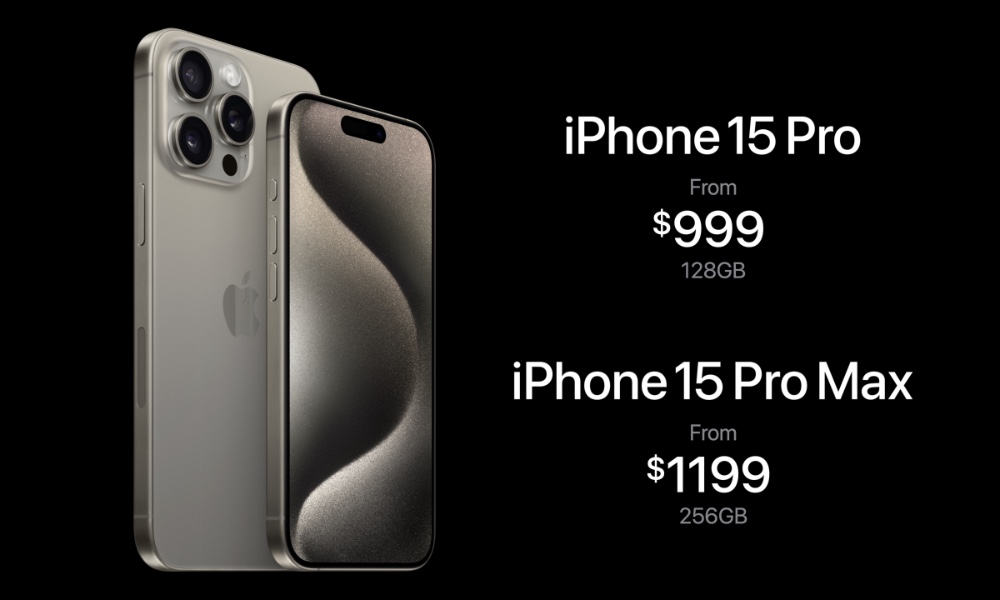 However, the 6.1-inch iPhone 15 Pro is still available in a 128GB version at the same $999 price as last year's iPhone 14 Pro. Pricing tiers also remain the same, although the elimination of the 128GB iPhone 15 Pro Max means the larger model only has three tiers rather than four, as the oft-rumored 2TB version still eludes us.