New Wireless Qi2 Chargers Appear Ahead of iPhone 15 Launch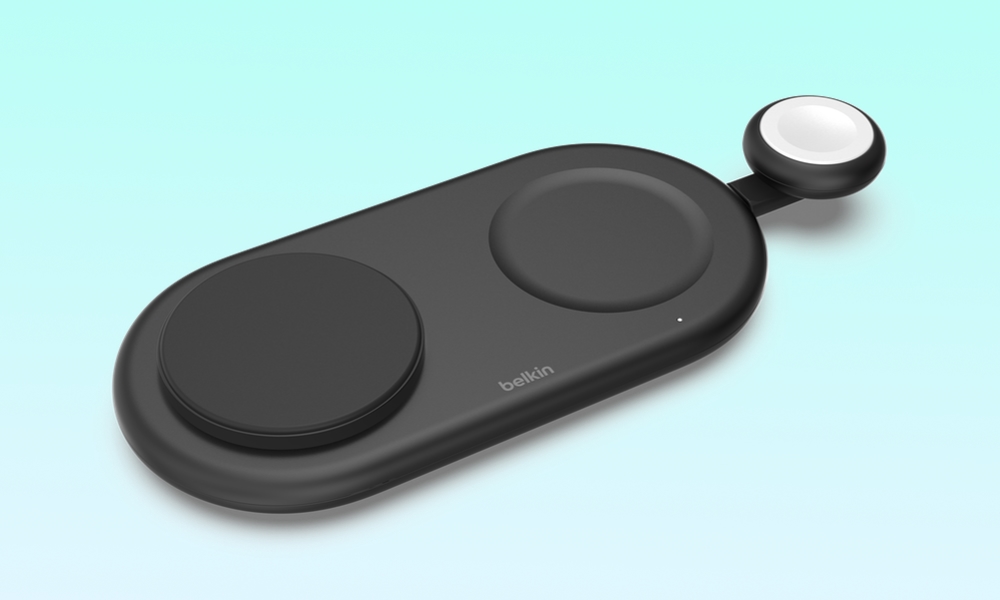 Earlier this year, we saw reports that Apple's iPhone 15 lineup may open faster wireless charging up to a broader range of chargers. Now, it looks like some of Apple's biggest accessory partners are getting ready for this new development.
A new standard known as Qi2 could become the secret sauce behind more universal 15-watt (15W) wireless charging for the 2023 iPhone lineup. Now, Anker and Belkin have unveiled new accessory lineups that will support this faster open standard, potentially delivering full-speed wireless charging to this year's iPhones without the need for Apple's MagSafe certification.
Although Apple added standard Qi wireless charging to its 2017 iPhone lineup — the iPhone 8, iPhone 8 Plus, and iPhone X — that's always been limited to no more than 7.5W, even after Apple added 15W MagSafe charging to the iPhone 12 lineup in 2020.
Over the years, this has created a confusing dichotomy between MagSafe-certified chargers and chargers that magnetically attach to your iPhone. The official MagSafe chargers could deliver 15W charging speeds, while all others were 7.5W Qi chargers, whether they had magnets in them or not. To add to the confusion, many generic chargers that attached magnetically to your iPhone were listed with 15W of power output because they were capable of providing this power to other smartphones. In fact, Apple's MagSafe technology created a whole market of "MagSafe" cases for Samsung and other Android devices.
To be fair, one of the most significant advantages of Apple's MagSafe technology is that it guarantees proper alignment of the charging coils, which solves a bigger problem than you might think. Wireless charging is already considerably less efficient than wired charging — Apple's 15W MagSafe charger counterintuitively takes twice as long to charge up an iPhone as a 20W USB-C charger — and misalignment can make that even worse, leading up to 80 percent higher power consumption along with excessive heat.
In other words, there was probably a method to Apple's madness when it came to restricting faster charging to only those accessories that were MagSafe-certified. However, contrary to the opinions of those who believed Apple was just out to sell more of its own chargers, the company has been working with the Wireless Power Consortium (WPC) for the past couple of years to effectively turn MagSafe into an open standard, resulting in the birth of Qi2.
The WPC notes that Apple "provided the basis" for its new Qi2 charging standard by "building on MagSafe technology," leading to the new Magnetic Power Profile (MPP) designed to "ensure that phones or other rechargeable battery-powered mobile products are perfectly aligned with charging devices, thus providing improved energy efficiency and faster charging."
The end result of this is that Qi2 is basically an open-standard version of MagSafe. The WPC said earlier this year that the first Qi2-certified chargers and smartphones would hit the market in time for the holiday season, and since Apple helped develop the standard, it stands to reason that the iPhone 15 will be first in line to adopt it. It's also possible that Apple could add this support to older devices with iOS 17 by allowing them to recognize Qi2 chargers since every model since the iPhone 12 supports 15W charging — it just doesn't kick in unless a compatible charger is detected.
With Anker and Belkin upgrading their accessories with Qi2 support — and others likely to follow — this should greatly simplify picking the right wireless charger for your iPhone. No longer will you need to squint at the specs to figure out whether a magnetic charger can actually deliver 15W power to your iPhone. As long as it's got the Qi2 certification, you'll be good to go.
As for the accessories, Anker is refreshing its existing MagGo lineup to add Qi2 support, with the entire array of chargers expected to ship later this year. Meanwhile, Belkin has two new Qi2 chargers, including the BoostCharge Pro 3-in-1 Wireless Charging Pad that provides both Qi2 and MagSafe compatibility and offers a 5W charger for a set of AirPods or its own SoundForm earbuds and a USB-C port to add an Apple Watch charger or other wired device, plus the BoostCharge Convertible Qi2 Wireless Pad to Stand with a convertible design that lets you charge flat or prop up your iPhone to use in StandBy mode. Belkin's wireless charging pad will be coming later this year, while the pad-to-stand is expected to arrive in early 2024.