A Light Green iPhone 15 is a Possibility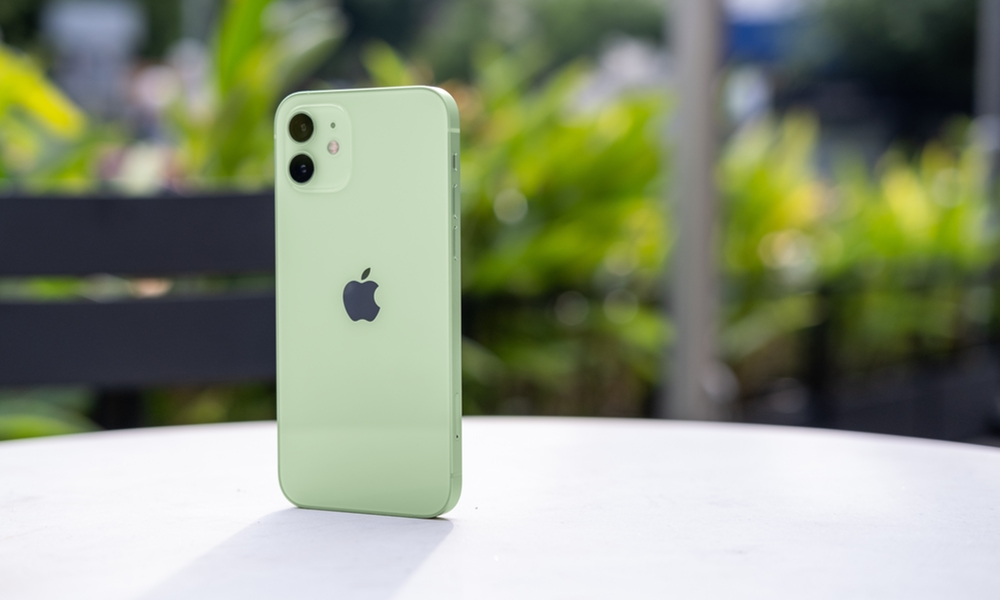 We'll get to see Apple's new iPhone 15 lineup in just a few weeks, and rumors about the upcoming smartphone lineup continue to circulate. The latest of these indicates we could see a new light green finish for the Cupertino firm's iPhone 15 and iPhone 15 Plus handsets.
The news comes from well-known Apple product leakers @MajinBuOfficial and @URedditor (aka Unknownz21), who both shared yesterday that the lower-end iPhone 15 models will be available in a new light green finish similar to the green of the iPhone 12 and the iPhone 12 mini.
While Majin Bu shared a mockup of the new color, the leaker is not sure if it will debut as part of the main iPhone 15 launch in September or if we'll see it show up later, possibly as a new spring 2024 color option similar to what Apple has done over the past few years, offering new mid-cycle color releases like the yellow iPhone 14 and green iPhone 13.
Apple traditionally offers several color options for the iPhone each model year and it appears that this year's iPhone 15 and iPhone 15 Pro lineups will not be an exception.
Apple's iPhone 15 Pro and iPhone 15 Pro Max are also expected to receive new color finishes, including a new dark blue color, in addition to silver, space black, and a natural titanium shade. Apple is rumored to be dropping the gold color option, which has been a long-time color option, due to its popularity in China.
Apple also traditionally offers a deep red (PRODUCT)RED color option as part of its long-standing partnership with The Global Fund, which fights HIV/AIDS, tuberculosis, and other serious diseases, mainly in Africa.
We've seen several reports about possible new iPhone 15 colors over the last few months. A February report from 9to5Mac said Apple's iPhone 15 and iPhone 15 Pro models would be available in a dark red burgundy-like color. The hex code for the color is said to be #410D0D, which is named "dark sienna." However, that report turned out to be inaccurate, and Unknownz21 recently shared a belief that the red color may have been a decoy, similar to other sting operations that Apple has run in the past, both to misdirect leakers and track down their sources.
That same report also said the low-end iPhone 15 models could also boast their own exclusive new colors, including dark pink and a bright, light blue. The dark pink shade color's hex code is #CE3C6C which is called "telemagenta." The light blue color hex code is #4DB1E2, and is called "picton blue."
Apple's iPhone 15 and iPhone 15 Pro lineups will also likely have new cases this model year, made from vegan leather. Yesterday, iDrop News reported that a pair of well-known leakers have shared case images on the social network formerly known as Twitter, showing "leather-alternative" options. The reports indicate Apple will use vegan materials instead of leather, with a different feel and texture.
While the images shared by the leakers are said to be mockups, they do give a good idea of what the new cases will look like, with a woven shell made from a non-leather material.
While Apple has long offered leather iPhone cases — they first debuted alongside the 2013 iPhone 5s — the product has become a bit controversial among iPhone customers due to Apple's focus on preserving the environment.
The iPhone 15, iPhone 15 Plus, iPhone 15 Pro, and iPhone 15 Pro Max will debut at a press event likely to be held on September 12. That's when we'll know for sure which color options will be available across the entire iPhone 15 lineup.
[The information provided in this article has NOT been confirmed by Apple and may be speculation. Provided details may not be factual. Take all rumors, tech or otherwise, with a grain of salt.]