iOS 17 Will Be Supported on These iPhone Models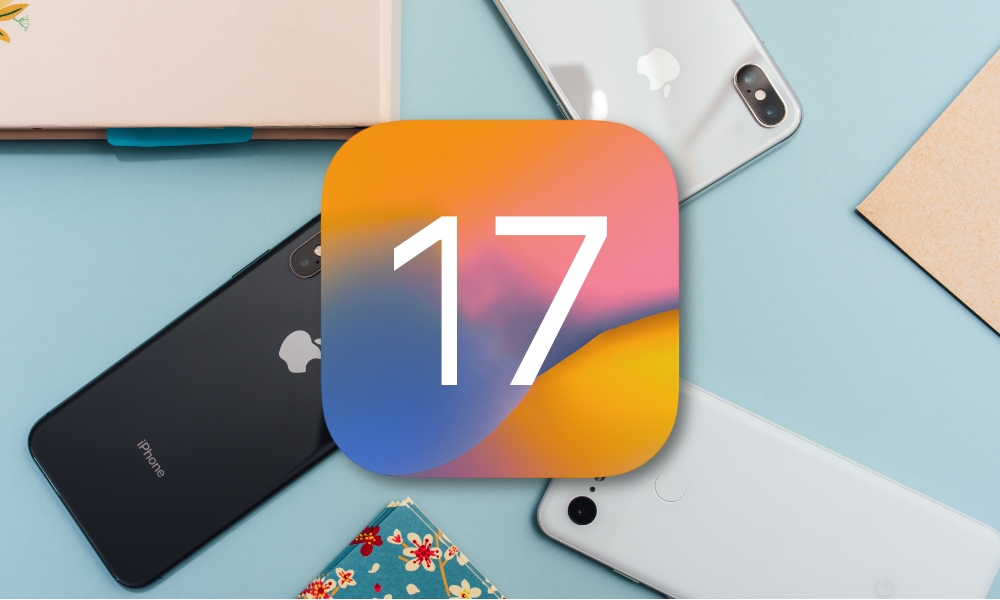 Update: Below is the actual list of devices iOS 17 will support
Anticipated iPhone 15 line up
iPhone 14
iPhone 14 Plus
iPhone 14 Pro and Pro Max
iPhone 13 Pro and Pro Max
iPhone 13 and 13 mini
iPhone 12 Pro and Pro Max
iPhone 12 and 12 mini
iPhone 11 Pro and Pro Max
iPhone 11
iPhone XR
iPhone XS and XS Max
iPhone SE (2nd and 3rd gen)
iPhone models that didn't make the cut:

A11-equipped iPhone X, iPhone 8, iPhone 8 Plus
See below for the original post—
With Apple expected to unveil its lineup of next-generation operating systems during next week's Worldwide Developers Conference (WWDC), we'll be hearing more about iOS 17 very soon. The new release is expected to pack in some nice performance and stability improvements, but we're expecting a few other pleasant surprises too.
Rumors suggest several quality-of-life improvements will come in iOS 17, including a Control Center redesign and an updated Lock Screen experience, but it looks like most of the focus will still be on making this a "tuneup" release — one of those iOS updates that Apple pushes out every few years that's light on groundbreaking new features and heavy on polishing up what's already there.
The last time Apple took a beat to clean things up was with iOS 12 in 2018, so it's fair to say we're due for another one. That's not to say iOS 12 didn't add some exciting new features, but what came paled in comparison to the iOS 11 and iOS 13 releases that it was sandwiched in between.
However, perhaps the best news about these tuneup releases is that they not only continue to support all the same iPhone models as the prior version, but they often improve the performance of those older iPhone models.
The longevity of the iPhone when it comes to software updates is already the envy of Android users everywhere. The iPhone 6s, released when Barack Obama was President and Star Wars: The Force Awakens was hitting theatres, could still be updated to iOS 15 when it was released in 2021.
Of course, Apple can't support older iPhones forever, and last year's release of iOS 16 spelled the end of the road for the iPhone 6s and iPhone 6s Plus. Still, six years of updates is a really good run. By comparison, Google and Samsung have only begun promising 3–4 years of software updates for their flagship phones over the past couple of years.
Even though some like to accuse Apple of "planned obsolesce," when you look at the history of its iOS updates and supported iPhone models, it becomes clear that nothing could be further from the truth. Apple tries to support as many older devices as possible for as long as possible. Only seven of the 12 iOS releases that have come out since 2010 have dropped support for any older iPhone models.
That's gotten even better in recent years as iPhone performance specs have begun to plateau. iOS 16 was the exception, not the rule. While iOS 13 did leave the 2014 iPhone 6 behind on iOS 12, the subsequent iOS 14 and iOS 15 releases left no iPhone behind.
If recent reports are true — and we have every reason to believe they are — iOS 17 will resume this trend, with support for all the same iPhone models that are capable of running iOS 16.
There was some controversy about this earlier this year, with conflicting reports about whether the 2017-era iPhone X and iPhone 8 lineups would continue to be supported by iOS 17 due to their older A11 chips. However, the leaker who came down on the side of hope, who went by the Twitter handle of @analyst941, turned out to have had a very reliable inside source — a sibling who reportedly worked directly with Craig Federighi, Apple's Senior VP of Software Engineering.
Sadly, the leaker's sister paid a very high price for disclosing this information when the duo found themselves caught up in a sting operation where Apple fed several employees false information in an effort to plug the holes.
However, unlike most leaks, we learned that the source for this one was very well-placed within Apple and, therefore, likely had reliable information until they came under suspicion. Analyst941 shared numerous details about iOS 17 that, if true, could have only come from within Apple's software engineering team — and the tidbit about iPhone compatibility was one of the very first things disclosed, which made it unlikely to be information that Apple had planted to catch the leaker.
Besides, it also makes sense that Apple will continue supporting the A11-equipped 2018 iPhone models.
Firstly, Apple cut deeper with iOS 16 last year, leaving not only the 2015 iPhone 6s behind on iOS 15 but also the 2016 iPhone 7. Had that latter one not been cut then, we likely would have seen it dropped off the list this year, but clearly, Apple decided it was better to get it all over with in a single release. That makes it less likely the 2017 models are ready to be cut just yet.
Further, the A11 was the first of Apple's "Bionic" series chips, introducing the company's Neural Engine technology. The iPhone 7 ran the older A10 Fusion chip, which had a different architecture. Although the A11 only had a two-core Neural Engine, which leaves it out of some of the more sophisticated machine learning features, it's still part of the Bionic series of chips, which persists in today's A16 and will undoubtedly be the architecture and branding of the A17 that will arrive in at least some members of the iPhone 15 family.
The iPhone X was also the device that introduced the first edge-to-edge screen and Face ID technology. It's become something of a classic, and while Apple isn't a particularly nostalgic company, there are likely still those within its walls who wouldn't want to see that model put out to pasture any sooner than absolutely necessary. While its day will undoubtedly come, that isn't likely to be the case in iOS 17.
Of course, we don't know for sure until Apple officially announces iOS 17 next week, but based on the company's history, we think it's a very safe bet that iOS 17 will not only continue to support the older A11-equipped iPhone X, iPhone 8, and iPhone 8 Plus, but it could even make them run faster and better than they do on iOS 16.