iOS 17 May Feature a New Control Center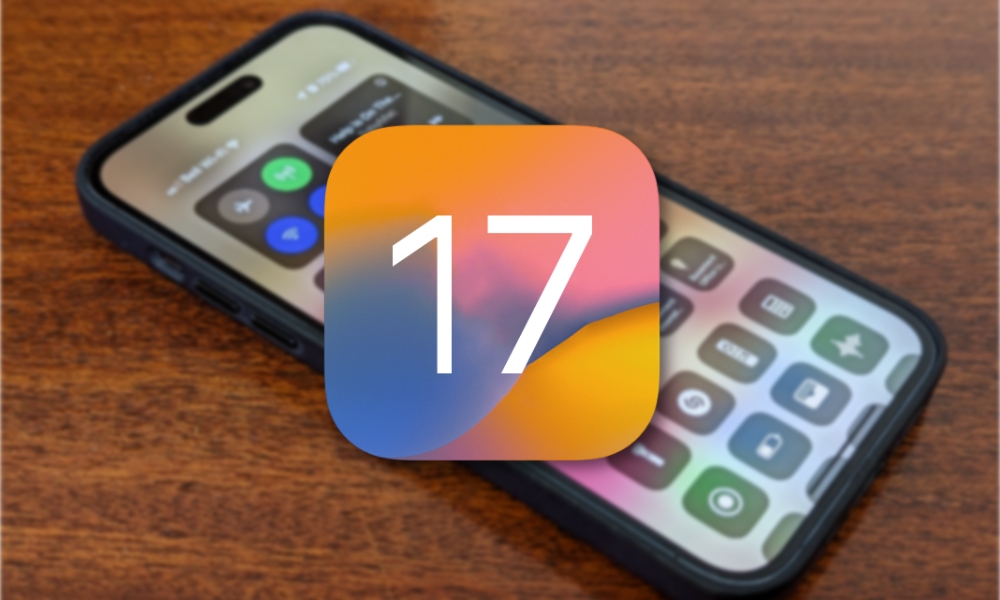 We're only a few weeks away from the unveiling of iOS 17 at Apple's June Worldwide Developers Conference (WWDC), yet we've heard surprisingly little so far about what's coming in Apple's next big iPhone update.
While this relative silence from leakers and other sources supports the ongoing belief that iOS 17 will be primarily a "tuneup" release, we have heard that Apple plans to deliver a few interesting new features. If the latest rumors are true, a significant redesign for the iOS Control Center could be on the list of things to come.
A reliable source told MacRumors that while iOS 17 will indeed be "focused on performance and stability improvements," it could also feature a redesign of the Control Center as one of its most notable changes.
Although the source didn't go into exactly what changes we may see, MacRumors notes that the same person provided accurate details on the iPhone 14 Pro Dynamic Island in late August last year, a few weeks before Apple unveiled its new iPhone lineup.
The idea of a Control Center redesign makes a lot of sense and lines up with how Apple has been polishing things up over the past few iOS releases. With iOS 14, Apple finally added support for a more customizable Home Screen experience, complete with widgets, and then iOS 16 provided some nice ways to change up your Lock Screen. So, the Control Center is the next logical system feature for Apple to focus on.
The iPhone Control Center was introduced in iOS 7. While it got a fresh coat of paint in 2017 with a full-screen design to go with the new iPhone X user interface, it's remained largely unchanged since then.
Some have also speculated that the tenth anniversary of the Control Center makes it a good time for the next big change. Still, Apple doesn't typically celebrate milestones merely for the sake of doing so.
A New Control Center?
As handy as the iPhone Control Center is, it's also one of the few remaining monolithic elements in the iOS user interface. It uses a fixed design with very little customizability.
The upper half of the Control Center includes permanent fixtures for wireless, Now Playing, rotation lock, AirPlay mirroring, volume, brightness, and Focus mode controls. Beneath that section, you can optionally add two rows of Home accessory controls, but you don't get to pick what appears there — iOS does that for you based on what Siri thinks you'll most likely use.
It's not until you get past that Home accessory point that you get a bit more customization, with the ability to choose any of 24 different system controls. This is done from the Settings app, under Control Center, rather than directly in the Control Center panel.
Apple has expanded the list of available controls over the past few years to align with features added to each iOS release. For example, Dark Mode was added with iOS 13, and Music Recognition came along after Apple acquired Shazam and built those features into iOS 14.2.
Still, Control Center remains a no-fly zone for third-party apps. There's no way for anybody other than Apple to plant buttons on this screen. The closest you can get right now is the Now Playing panel, which does work for whatever app is playing audio on your iPhone, whether that's Apple Music, Spotify, or just about anything else.
While it's doubtful Apple would open the floodgates and allow any third-party app to put a button into the Control Center, it could decide to do so in a more limited fashion, issuing entitlements to specific apps much like it does for CarPlay.
It's also possible Apple could open up the ability to drop Shortcuts into Control Center. This would at least provide a path into third-party app features in the same way that folks have been able to use Shortcuts to create custom Home Screen icons.
Either way, we shouldn't have to wait too much longer to find out. Apple is expected to take the wraps off iOS 17 along with iPadOS 17, tvOS 17, macOS 14, and more on June 5.
[The information provided in this article has NOT been confirmed by Apple and may be speculation. Provided details may not be factual. Take all rumors, tech or otherwise, with a grain of salt.]