Which iPhones Will Be Able to Run iOS 17?
The jury's still out on the iPhone X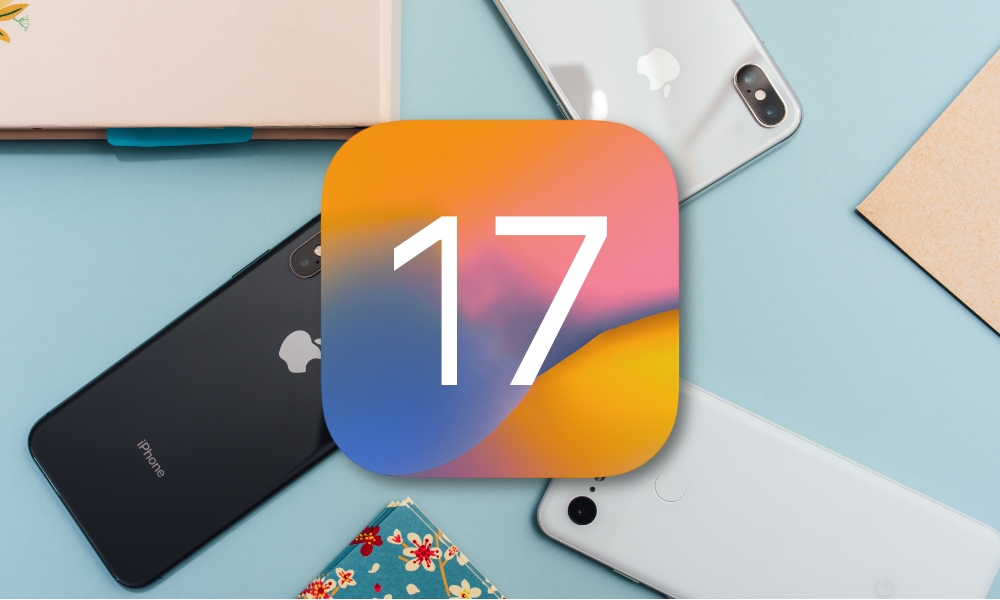 We're exactly two months away from Apple's annual Worldwide Developer's Conference (WWDC), which is expected to kick off with a keynote where the company will unveil the next round of major updates to all of its operating systems for the iPhone, iPad, Mac, Apple Watch, Apple TV, and more.
It's also about that time when we begin hearing more rumors and leaks about what we can expect from some of these updates, which isn't surprising as Apple starts to lock down the features in iOS and the rest to prepare for its first developer betas to be launched during WWDC.
We don't know much yet about what we'll see in iOS 17 — a lack of information that suggests it will probably be a bit less exciting than we've gotten in previous years — sources have begun sharing conflicting information on which iPhone models could drop off the list with this year's release.
This began on Tuesday with a rumor spotted by MacRumors that indicated that iOS 17 would spell the end of the road for the 2017 iPhone models — the iPhone 8, iPhone 8 Plus, and iPhone X. The same source indicated iPadOS 17 would drop support for the two earliest iPad Pro models — the original 2015 12.9-inch iPad Pro and the 9.7-inch version that arrived in early 2016.
While MacRumors noted this source has "a proven track record for upcoming software updates," another reliable leaker countered this claim in a post on the MacRumors forums, claiming that an inside source within Apple's development team told him that iOS 17 will continue to support the same devices as iOS 16. AppleInsider reports that it received a similar tip, as did we, although it's unclear if these have all come from the same source.
It wouldn't take a lot of clairvoyance to believe that the iPhone 8, iPhone 8 Plus, and iPhone X would be the next devices to be dropped by a major iOS update, as those are the oldest ones currently supported by iOS 16. However, that's also far from a sure thing with Apple's latest software releases.
Contrary to conspiracies about "planned obsolescence," Apple has a long history of trying to support as many older devices as it can for as long as it can. Apple didn't start ending support for older devices until iOS 4 — the first version of the iPhone operating system to be called "iOS" — and of the 12 iOS releases since then, only seven have dropped support for older iPhone models.
2010 — iOS 4 dropped the original 2007 iPhone
2011 — iOS 5 continued to support all earlier models from iOS 8
2012 — iOS 6 dropped the 2008 iPhone 3G
2013 — iOS 7 dropped the 2009 iPhone 3GS
2014 — iOS 8 dropped the 2010 iPhone 4
2015 — iOS 9 continued to support all earlier models from iOS 8
2016 — iOS 10 dropped the 2011 iPhone 4s
2017 — iOS 11 dropped the 2012 iPhone 5 and 2013 iPhone 5c
2018 — iOS 12 continued to support all earlier models from iOS 11
2019 — iOS 13 dropped the iPhone 5s, iPhone 6, and iPhone 6 Plus.
2020 — iOS 14 continued to support all earlier models from iOS 13
2021 — iOS 15 continued to support all earlier models from iOS 14
2022 — iOS 16 dropped the iPhone 6s, iPhone 6s Plus, iPhone 7, and iPhone 7 Plus

Apple made some pretty deep cuts last year with iOS 16 by eliminating two generations of iPhone, but one could argue that the iPhone 6s was already living on borrowed time at that point.
After all, we had a pretty great run from 2019 to 2022, when not one but two major iOS releases could be installed on all the same models as their predecessors. When iOS 15 was released in 2021, it could still be installed on six-year-old iPhone models — a level of software longevity that Android handset owners could only dream of, and likely the reason that Google and Samsung have recently begun promising 4–5 years of updates for their respective phones.
Nevertheless, with Apple's track record and the trends we've seen over the past few years, we're putting our money on the report that iOS 17 will continue to support the older A11-equipped iPhone X, iPhone 8, and iPhone 8 Plus.
Of course, that doesn't mean those older phones will get access to all the new features coming in iOS 17. Apple has drawn the line for many of its more powerful features at the 2018 models since iOS 15. However, that's not an arbitrary decision on Apple's part; most of these features require the more powerful Neural Engine introduced in the A12 Bionic chip or newer NFC hardware that came to the iPhone XS/XR models.
So, it's understandable why some may believe the older A11-equipped iPhone models could be dropped off the list this year, and Apple's engineers have likely discussed the possibility. However, while iOS 17 will add a few new features this year, it's not expected to be nearly as groundbreaking as the last few major updates, which means there's little reason to draw the line at the A12 Bionic now.
[The information provided in this article has NOT been confirmed by Apple and may be speculation. Provided details may not be factual. Take all rumors, tech or otherwise, with a grain of salt.]