Addressing Mental Health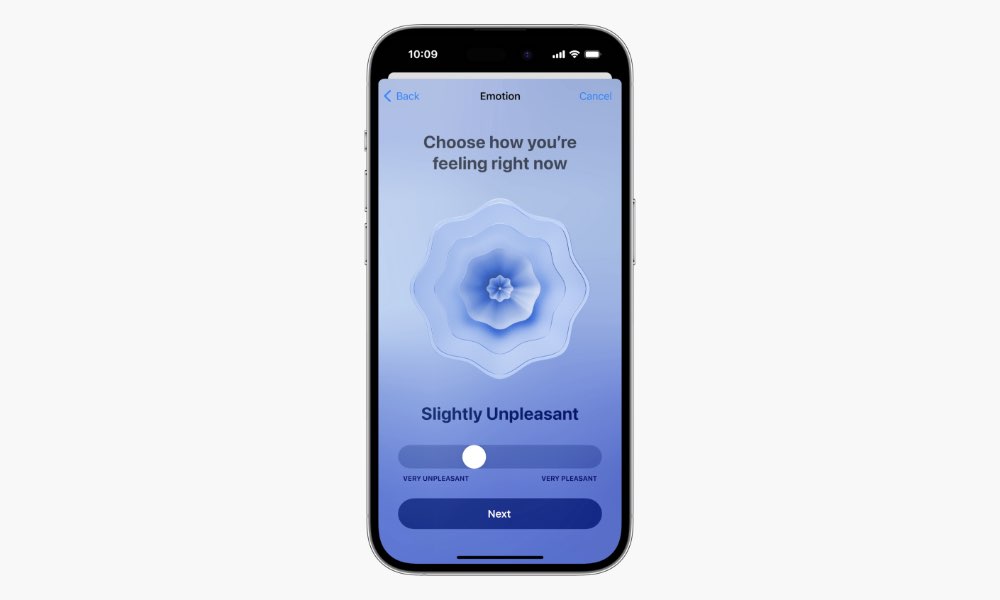 While Journal is a more subtle approach to mental health, Apple will also offer more direct ways to help folks manage their mental health in the Health app.
Dr. Sumbul Ahmad Desai, Apple's VP of Health, explained that watchOS 10 and iOS 17 will allow users to log their emotions and state of mind in the appropriate apps, which will then allow them to view insights into how things like mindful minutes, exercise, and sleep play a role in their moods and overall mental health.
The Health app will also provide standardized assessments where users can answer questions about how they're feeling and see any risk factors for depression and anxiety. Helpful articles and resources will be provided in the Health app, and a report can be compiled to be voluntarily shared with a healthcare provider.