The M2 Ultra Mac Studio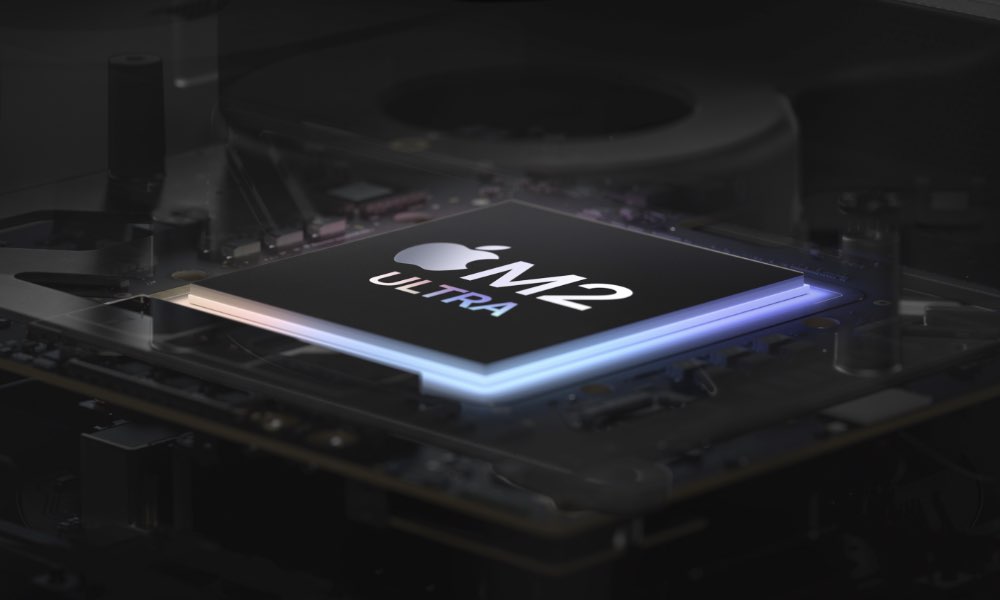 As expected, Apple is also giving its Mac Studio its first significant refresh with the latest M2-series Apple Silicon. While it debuted the M2 Max chip in last fall's MacBooks Pro, the early 2022 M1 Ultra hasn't seen its successor until now.
The new Mac Studio with an M2 Max gains 25% faster performance over last year's M1 Max model, which means 50% faster rendering in After Effects and four times the power of the most powerful Intel-based iMac.
The M2 Ultra Mac Studio naturally takes that to new heights by combining the power of two M2 Max, which gives it a 76-core GPU that's 30% faster and provides up to 192GB of unified memory.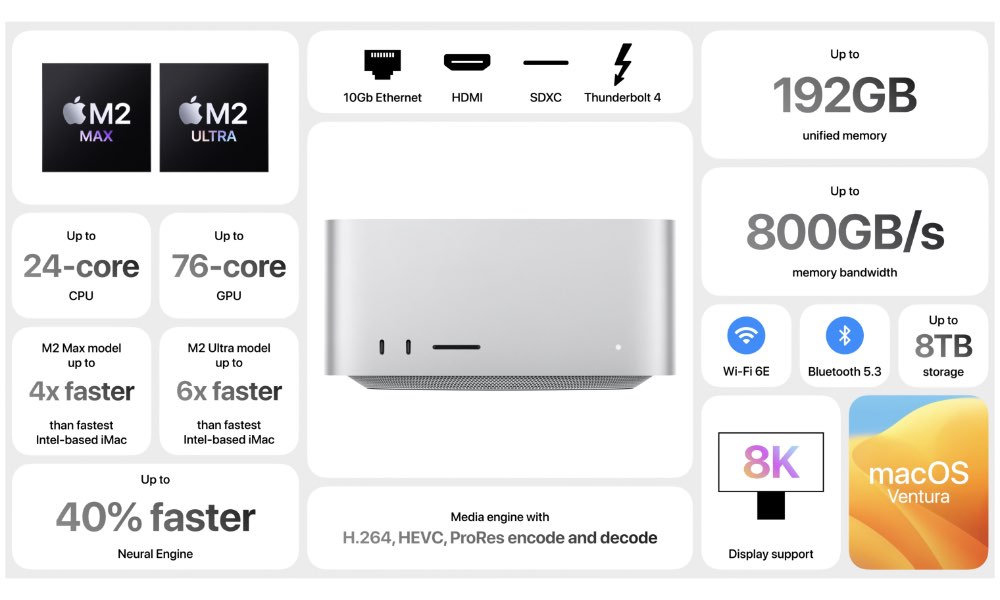 That puts it at 6x faster than the most powerful Intel-based Mac, and Apple notes that the M2 Ultra's media engine can now playback 22 streams of 8K ProRes video simultaneously and render graphics 3X faster in Octane X. This is accompanied by a higher-bandwidth HDMI port that enables 8K resolution with a 240Hz frame rate and supports six Pro Display XDRs, driving over 100 million pixels. The M2 Max Mac Studio starts at $1,999 and can be ordered today and will be in stores next week.