The 15-inch MacBook Air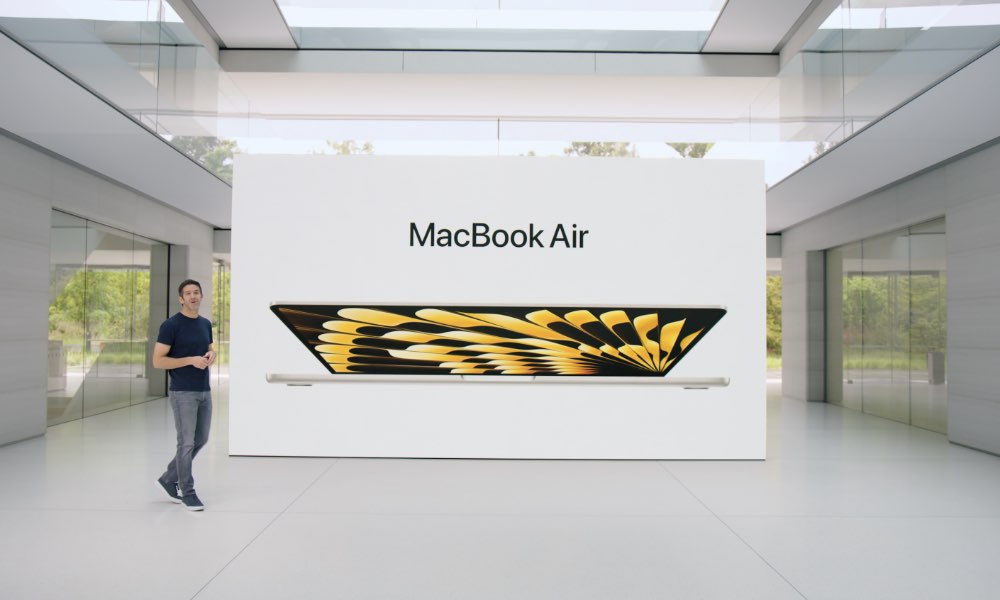 After months of rumors, the arrival of a 15-inch MacBook Air didn't come as a huge surprise, and the specs are pretty much what we expected. Apple's Senior VP of Hardware Engineering, John Ternus, described it as "another product made possible by Apple silicon," which is understandably true since it manages to deliver incredible horsepower and a larger screen while staying true to the quiet fanless design of the original M1 MacBook Air.
Apple product design VP Kate Bergeron described it as the thinnest 15-inch laptop on the market, at only 11.5mm thick and weighing in at 3.3 pounds. Despite that, it delivers performance that's 12 times faster than the last Intel-based MacBook Air, plus 18 hours of battery life, a 15.3-inch Liquid Retina display with a slim 5mm bezel, and all the other features of the 13-inch MacBook Air.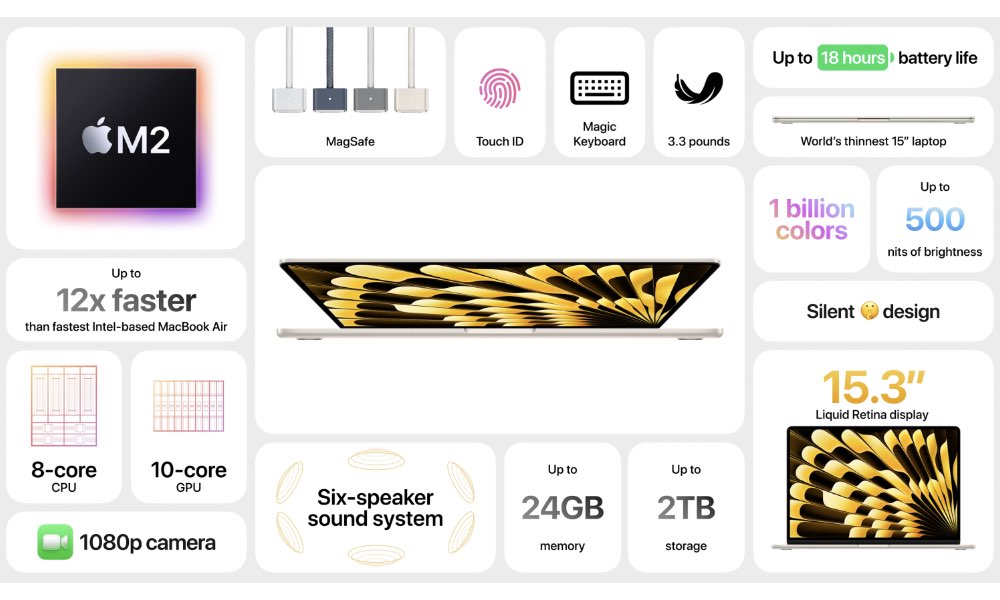 The best part is that it comes with a starting price of $1,299, and Apple is also dropping the 13-inch MacBook Pro to start at $1,099, and leaving the older M1 model on the market with a $999 price tag.