Standby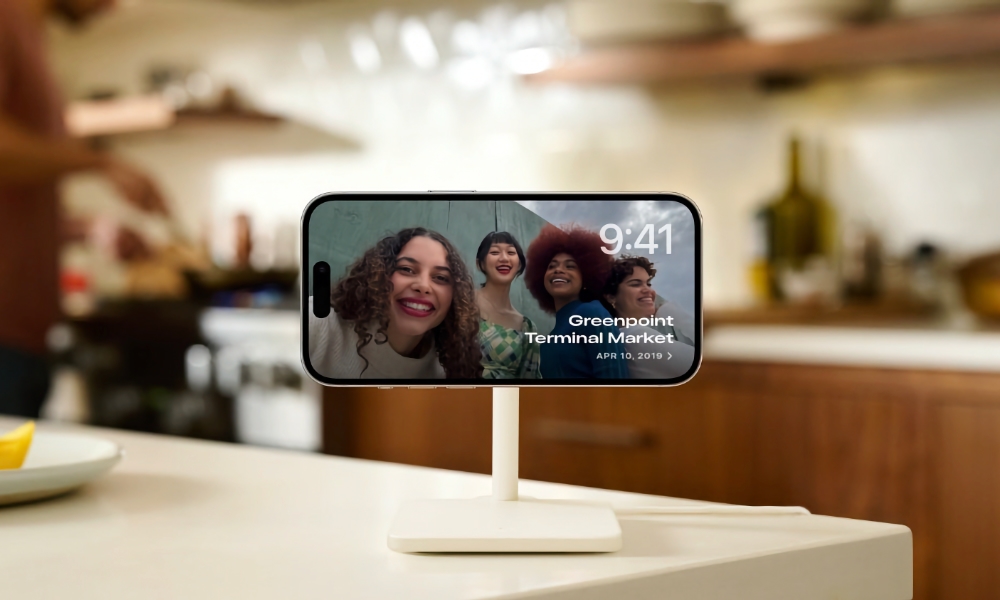 With iOS 17, you'll be able to turn your iPhone into a smart display by placing it on a MagSafe charger in landscape orientation. This will bring up a full-screen experience with glanceable info that's sort of like the Apple Watch Nightstand view but way more powerful.
There's support for widgets to show rich information, with Smart Stacks that work like they do on the Home Screen to surface the most relevant info at the right times. Live Activities are also supported so you can see game scores or the status of a food delivery order. You can swipe up and down to change clock styles or swipe right to bring up a photo album, and the iPhone will automatically go into a low-light mode at night when you're sleeping.
What's even cooler is that your iPhone will be able to identify which MagSafe charger it's docked with, so you can have different standby screen configurations in different rooms.