Cycling and Hiking Workout Improvements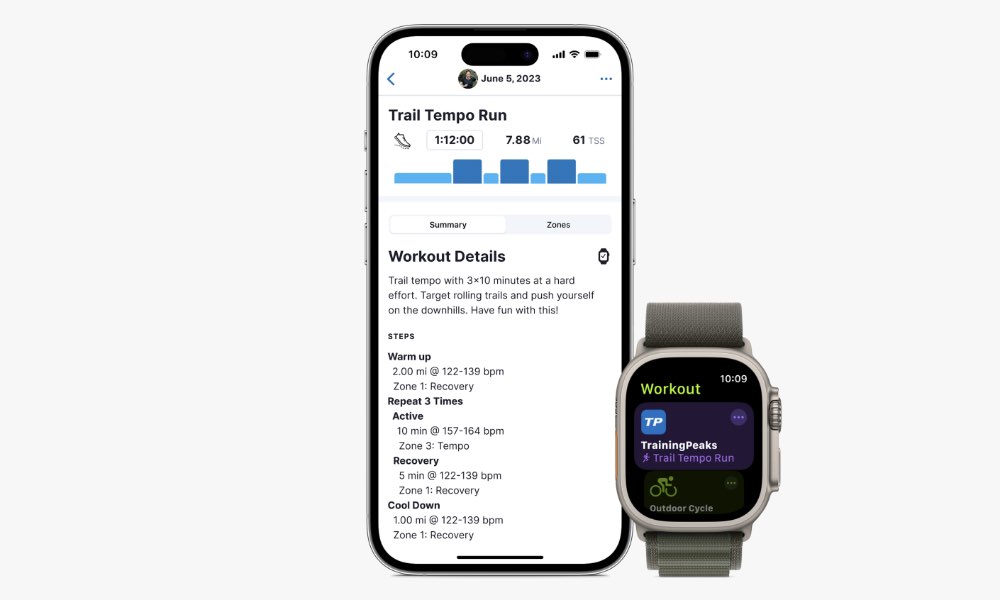 With watchOS 10, cyclists and hikers get more powerful workout features, including connecting to Bluetooth-enabled bike sensors for cadence and power tracking and updated compass and map features for outdoor adventures.
With cycling workouts, the Apple Watch will now estimate functional threshold power (FTP) and provide workout zones using that information. Further, since serious cyclists have more important things to do than raise their wrists, cycling workouts from an Apple Watch will now appear as a Live Activity on a connected iPhone that's mounted on the handlebars, which can be opened into a full-screen display to track your workout status at a glance.
For hikers, the compass app will automatically generate waypoints to show you the last place you had a cellular connection with your carrier and the last place you had an SOS-capable cellular signal with any carrier, so you'll know where to go if you need to make a call. The compass can also be expanded to show a 3D elevation view, and Apple is adding new topographic maps with contour lines along with the ability to identify trail names with difficulty levels, length, elevation gain, and more, so you'll know what you're getting into before you set off.