Safari Browsing Profiles and Web Apps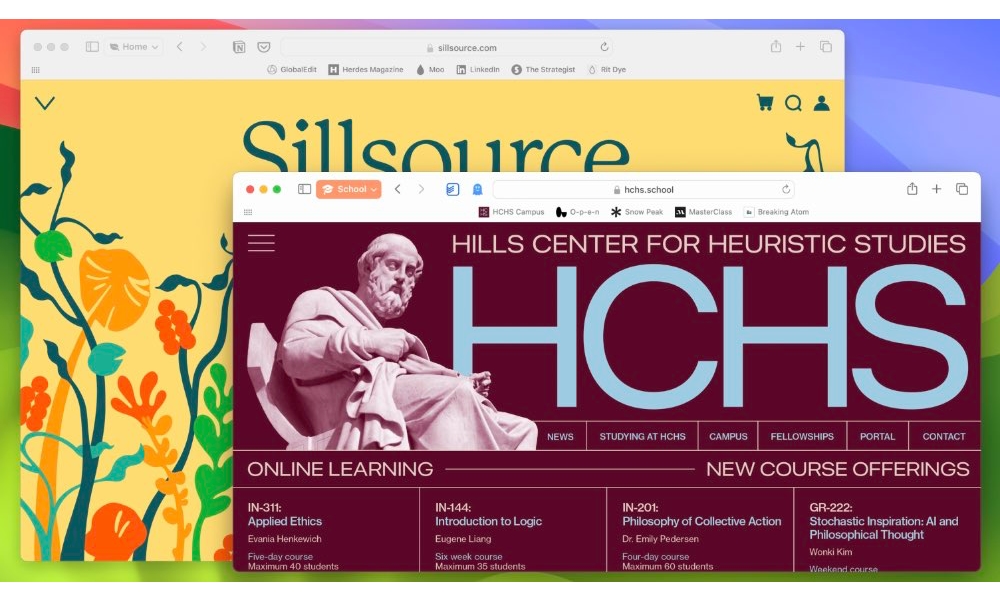 Safari in macOS Sonoma will gain browsing profiles similar to what other browsers like Chrome have offered for some time. This will let you create different sets of extensions, tab groups, and favorites for different uses, such as home, work, and school while keeping cookies and browsing history separate.
You'll also be able to turn websites you use frequently into applets that can live in your dock and open in their own app-like windows. No extra work is required by web developers to enable this, and they'll work with Stage Manager, Mission Control, Spotlight, Siri, and notifications just like any other app.