7 Important Times Apple Took a Decisive Political Stance
Apple is undoubtedly an important player in the tech industry, and it has a long-standing reputation for innovation. But in recent years, the company has become a high-profile political player, too. Apple spends an increasingly large sum of money lobbying the federal government, and CEO Tim Cook has spoken out on a multitude of issues. Continue on to the next page to learn about seven times Apple took a stand on pressing political issues.
---
7

After Charlottesville Violence
Last weekend, a series of protests in Charlottesville, Virginia turned violent. White nationalists and other alt-right groups clashed with counter-protesters, and one woman was killed when a white supremacist drove a car into a crowd. In the wake of the violence, Apple took a stand.
"Hate is a cancer," CEO Tim Cook wrote in a strongly worded memo, adding that Apple must be "unequivocal about fighting and denouncing" bigotry. After Charlottesville, the company also killed Apple Pay support for Nazi and white nationalist-themed websites, and pledged to make two separate $1 million donations to groups that fight racial injustice and hate.
---
6

On Trump's Immigration Ban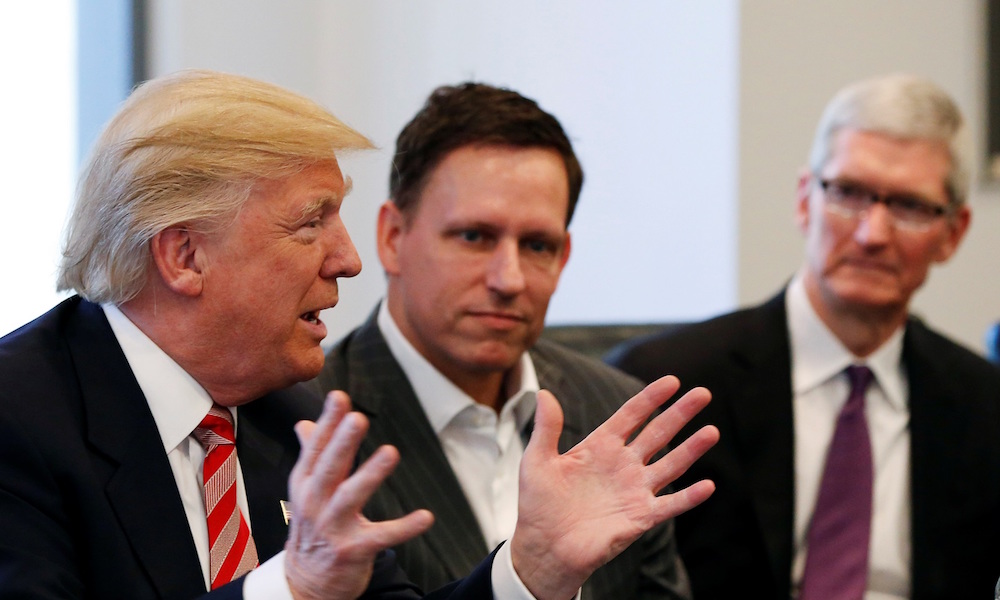 Immigration is, by and large, good for the tech industry. Apple knows this, and it's part of the reason why Apple joined other prominent tech firms to publicly denounce President Donald Trump's immigrant ban earlier this year — a sloppily implemented executive order that restricted entry to the U.S. from a handful of Muslim-majority countries.
"Apple would not exist without immigration, let alone thrive and innate the way we do," CEO Tim Cook wrote in an email to employees, and he later publicly criticized the ban. In the wake of the President's EO, Apple highly considered taking legal action to get the Administration to shift course. Other tech giants, like Microsoft and Amazon, echoed Apple's stance — and filed a lawsuit over the ban.
---
5

Over Tax Codes
One of Apple's least flattering reputations is its association with large multinational companies storing cash offshore. And while Apple has not officially taken a public stand on the matter, CEO Tim Cook has been quite vocal about the need for tax code reform in various countries, particularly in the United States.
Cook testified before Congress on the matter in 2013. And a couple years later, in an interview with 60 Minutes, he called allegations that Apple is avoiding taxes with offshore money "political crap." Cook also reiterated his belief that the tax code was "backwards" and "made for the industrial age, not the digital age." He doubled-down by saying that it was "past time" to get tax code reform accomplished.
---
4

By Grappling with the FBI
In recent years, Apple has taken a hard stance in support of its users' privacy rights. Most famously, this culminated in a public sparring match with the FBI when the agency asked Apple to provide a backdoor so it could unlock an iPhone belonging to one of the San Bernardino shooters. iPhone security is notoriously hard to crack, and other agencies have asked Apple for help, too.
Due to current laws, Apple was able to resist the FBI's order to comply. The Bureau eventually broke into the phone without Apple's help, but the whole ordeal helped to cement Apple's reputation as a pro-privacy company. That's a legacy it's continuing, as Apple recently spoke out against warrantless user data searches in a prominent Supreme Court case.
---
3

By Not Supporting the RNC
Ahead of the 2016 Election, Apple and then-candidate Donald Trump weren't exactly on the best of terms. Trump had publicly singled out Apple for building its products overseas, saying that he'd get them to move their manufacturing to the U.S. At one point, the candidate even called for a boycott of Apple devices in February 2016.
Apple, for its part, decided to nix its funding or support for the Trump-helmed Republican National Convention in July of last year — citing Trump's controversial comments on women, immigrants and minorities as the reason. It was a sharp turn, especially since Apple had previously supported the RNC and a variety of Republican politicians in the past.
---
2

On the Paris Accord Withdrawal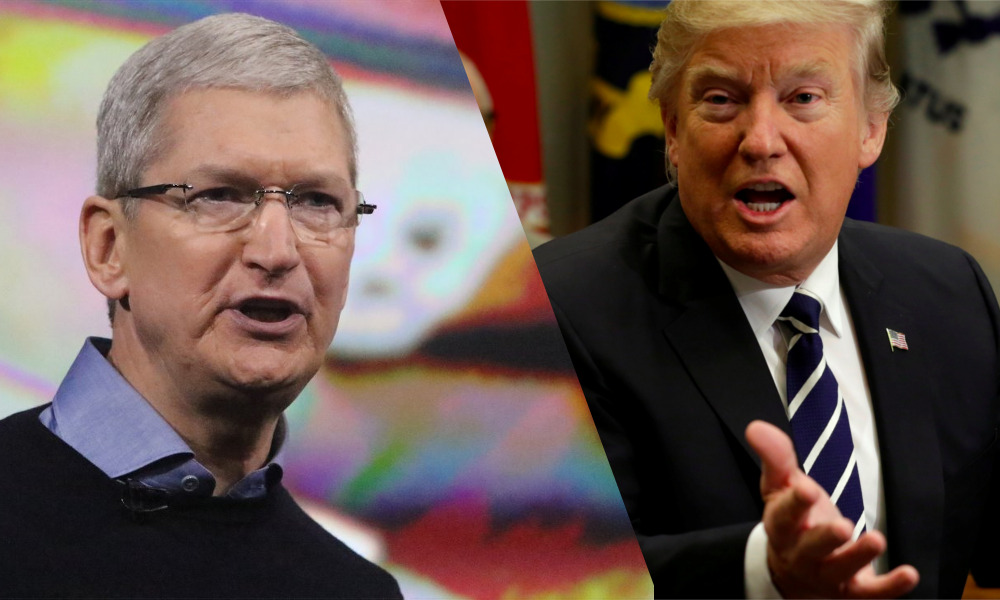 Apple's commitment to sustainability and environmental initiatives is well-known, ranging from clean-energy data centers to urging companies in its supply chain to go green. In fact, the company has been named the world's most environmentally friendly tech company by Greenpeace for three years in a row.
That's why Apple's response to the U.S. pulling out of the Paris Climate Accord was no surprise. In the wake of President Trump withdrawing the country from the climate change pact, Apple's Tim Cook strongly denounced the move. It echoed a similar move earlier in the year when Apple publicly pledged to continue fighting climate change in the wake of the current administration rolling back certain EPA regulations.
---
1

In Support of LGBT Rights
Arguably the most prominent political stance Apple has taken in recent years is its support of the LGBTQ community, particularly because of the frequency and consistency of Apple's advocacy for equal rights. In 2014, CEO Tim Cook came out as gay in an opinion piece in Bloomberg, making him the first Fortune 500 chief executive to do so.
Cook also penned an op-ed for the Washington Post in 2015 calling "religious freedom" bills dangerous. Since then, Apple has criticized an executive order that rescinded protections for transgender individuals and even lent its support to one transgender student in a high-profile Supreme Court case. In June, the company unveiled a Pride Edition Apple Watch band, and stated that a portion of the proceeds would go toward LGBTQ advocacy.