Satellite Features Remain iPhone Exclusive as Qualcomm Drops Out of the Space Race
When Apple debuted the iPhone 14 lineup in late 2020, it came with a somewhat surprising twist: For the first time, a consumer smartphone would be able to reach out to emergency services from anywhere on the globe by sending text messages via satellite in places where traditional cellular and Wi-Fi networks are unavailable.
Apple called it Emergency SOS via Satellite, and it was an ambitious undertaking, especially when we learned that Apple had launched its own satellite constellation to power it — at a cost of $450 billion. The project was undertaken in partnership with Globalstar, which handled the deployment of the satellite infrastructure, but Apple footed 95% of the bill to get the necessary satellites built and sent into orbit.
While very early reports suggested Apple's satellite connectivity would use 5G band 53, those turned out to be a result of misreading the 5G chip and antennas that would be going into the iPhone 13 in 2021. Band 53 is used by satellite company Globalstar, but only for terrestrial networks — private 5G services in places like the Port of Seattle and the New York Power Authority. It never had anything to do with satellite communications. When Apple finally launched Emergency SOS via Satellite late last year, it used the same L band and S band frequencies as most other satellite communications.
Qualcomm Enters the Ring
Not to be outdone, Qualcomm stepped up a few months later with a promise to bring even better satellite connectivity to Android smartphones. At the 2023 Consumer Electronics Show in January, Qualcomm unveiled its Snapdragon 8 Gen 2 chip with "Snapdragon Satellite" built in. The initiative would be done in partnership with Iridium, which already had a fully operational satellite constellation. It would use a similar L band satellite spectrum to Apple's satellite connectivity features rather than the 5G spectrum of Elon Musk's SpaceX Starlink constellation, which isn't nearly as resilient in inclement weather nor nearly as easily rolled out globally since it requires licensing 5G spectrum.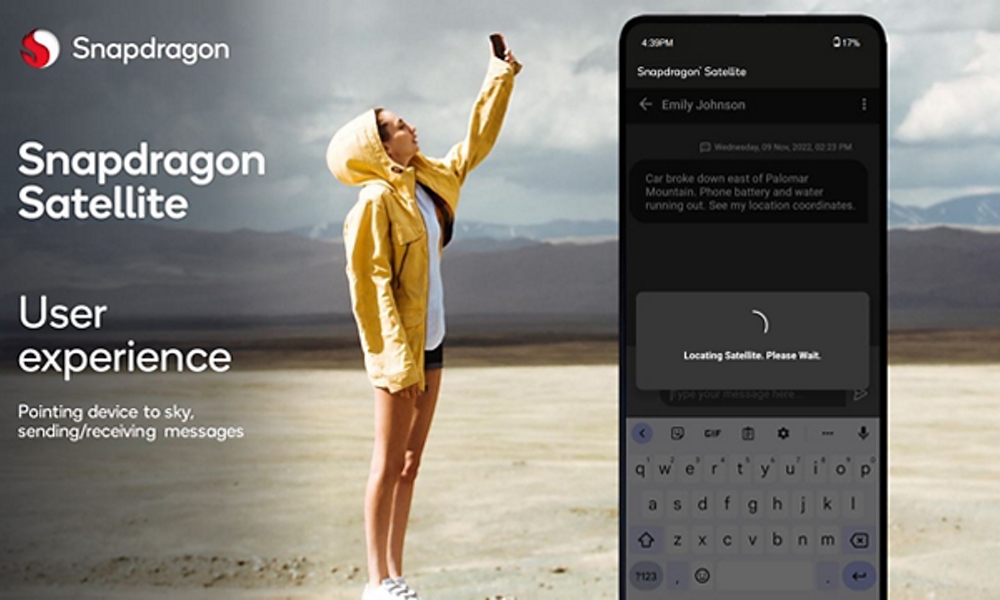 Following Qualcomm's announcement, many expected an imminent launch of flagship Android handsets that would surpass Apple's iPhone 14 lineup for satellite connectivity. With Snapdragon Satellite, Qualcomm promised support for sending normal text messages via satellite, not just emergency messages. Even Garmin, which has long offered standalone satellite communicators such as its inReach devices, was on board with the partnership to help facilitate the link to emergency services and other messaging services.
Snapdragon Satellite Coulda Been a Contender
However, when Samsung's Galaxy S23 lineup appeared a month later, it packed in a custom-designed Snapdragon 8 Gen 2 chip with no satellite services to go along with it. As more high-end Android phones showed up with Qualcomm's silicon throughout 2023 but no Snapdragon Satellite, many were starting to wonder what was up with an initiative that had seemingly shown so much promise.
Last week, Qualcomm said out loud what many people were thinking. In a statement to CNBC, the chipmaker declared that it had ended its partnership with Iridium, declaring Snapdragon Satellite officially dead.
The reason? It was a swing-and-miss. It turns out that nobody wanted it. Or at least nobody wanted to pay for it.
Qualcomm said that even though the two companies "successfully developed and demonstrated the technology," smartphone makers "have not included the technology in their devices."
While one of the problems may have been that Qualcomm's technology was more proprietary — smartphone makers are looking for "standards-based solutions," Qualcomm said — likely the more important factor that dissuaded those smartphone makers was the staggering cost involved in making it happen.
Meanwhile on the iPhone…
As we mentioned earlier, Apple has spent close to half a billion dollars putting its own satellites into orbit, and so far, it's not even trying to recoup those costs — at least not directly.
The iPhone 14 launched with two years of free Emergency SOS via Satellite service for all customers, with no word on what Apple will charge for it once those two years are up. Apple made the same offer to iPhone 15 users this fall while also sweetening the pot by adding Roadside Assistance via Satellite.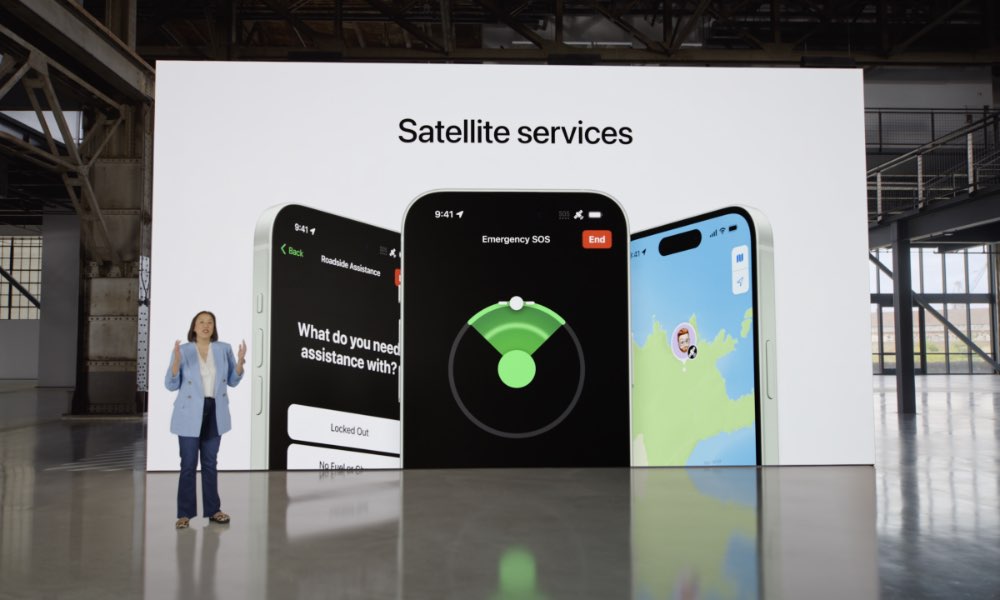 At this point, every iPhone 14 and iPhone 15 owner has free access to both satellite services, and we probably won't know until sometime next year what Apple will charge for those who choose to keep their iPhone 14 into a third year.
It probably helps that these are still primarily for emergency services — either life-threatening emergencies or at least stranded-on-the-side-of-the-road situations. Apple's only non-emergency satellite feature is the ability to report your Find My location via satellite when you're entirely out of cellular or Wi-Fi coverage, which likely doesn't place too much demand on Apple's satellite network.
That's not to say the emergency features aren't helpful. They're the most important thing you can use satellite connectivity for, and they've already helped extinguish wildfires and save families and hikers stranded in dangerous situations.
However, limiting the service to emergencies only means Apple has likely gotten away with launching fewer satellites. The Iridium constellation powers more services, such as Garmin's inReach devices, that can also handle everyday text messaging and weather reports. However, Garmin also charges a minimum of $15/month for these features, and that base package only gets you ten text messages of 160 characters each; unlimited texts will set you back $65/month for Garmin's "Expedition" package.
It stands to reason that Apple will eventually figure out a way to charge for its satellite features. Investors will ultimately expect the company to start making money off its $500 million investment. While it's likely allocating a portion of iPhone 14 and iPhone 15 revenue to cover that for now, it's probably also biding its time to grow its satellite constellation to the point where it can handle the kind of value-added services that Apple can charge for.
It's not that much of a leap, either. Apple already has the iMessage network for messaging, plus its own sophisticated weather services thanks to its 2020 acquisition of Dark Sky. Both of these could easily form part of a satellite services subscription package that would become yet another one of Apple's services — and possibly even part of an Apple One bundle.