iPhone 14's Emergency SOS via Satellite Feature Leads Rescuers to Stranded Family in Maui Wildfires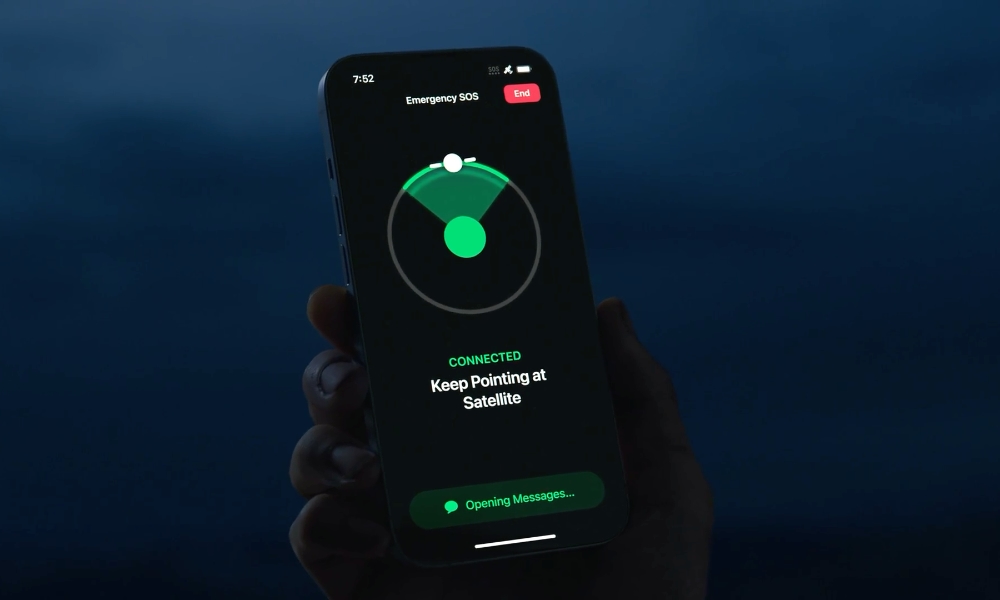 The iPhone 14's Emergency SOS via Satellite feature helped lead rescuers to a family trapped by wildfires that are devastating the island of Maui in Hawaii.
X user Michael Miraflor shared how five relatives of his brother's girlfriend were trapped in their vehicle, surrounded by wildfires at a local outlet mall. The family had been at the Outlets of Maui, a shopping mall in Lahaina where the wildfires were raging.
As there was no cell service available in their area (as a result of the wildfires), they used the iPhone 14's Emergency SOS via Satellite feature to contact and communicate with first responders.
As you can see above, Miraflor shared a screenshot of the family's entire Emergency SOS text chain, offering a look at how quickly the local dispatchers and fire department reacted.
The family used Emergency SOS via Satellite to relay their location to the dispatcher. They explained that they were surrounded by fire, had no visibility, and could find no way out due to blocked roads. Fire crews reached the family within 30 minutes and were able to safely lead them to safety.
Unfortunately, the fast-moving wildfires in Hawaii have destroyed 1,000 buildings and killed 55 people as of Thursday night, although both numbers are sadly expected to increase before the wildfires have been put out.
The fires have been fueled by extremely dry conditions caused by drought conditions, as well as powerful trade winds across Hawaii have driven the wildfires. The town of Lahaina, where the family was stranded, has been largely destroyed.
The entire iPhone 14 lineup — the iPhone 14, iPhone 14 Plus, iPhone 14 Pro, and iPhone 14 Pro Max — can all connect directly to a satellite when there is an emergency and cellular service is unavailable. The switch over to satellite connectivity happens automatically and is seamless.
The satellite connection requires an unobstructed view of the sky and the connection is much slower than a Wi-Fi or cellular connection, so it can take as long as a minute to send a message.
Emergency SOS via Satellite was built upon previously existing iOS and iPhone features, including Emergency SOS, emergency contacts, Find My, and Medical ID. The SOS feature allows users to connect to a satellite to share critical information with emergency services, family, and friends.
The service allows Public Safety Answering Points — or emergency services call centers — to connect to users in emergency situations and requires no additional software or protocols to enable communications.
Users are connected directly to emergency services that are equipped to receive text messages or to contact relay centers staffed by Apple-trained emergency specialists who will contact Public Safety Answering Points that cannot receive text messages from users.
Since Emergency SOS via Satellite first rolled out last November, it has helped save lives multiple times.
In April, the feature saved a trio of BYU students who went hiking in a canyon in Utah and became stuck in an area that had no cellular signal.
On December 1, 2022, at around 2:00 a.m., Alaska State Troopers were notified via Emergency SOS via Satellite that a male traveling via snowmachine from Noorvik to Kotzebue was stranded in a remote location that had no connectivity, so he activated the Emergency SOS via Satellite feature on his iPhone 14 to contact rescuers.