iPhone 14 Emergency SOS via Satellite Feature Helps Douse a Northern Canadian Wildfire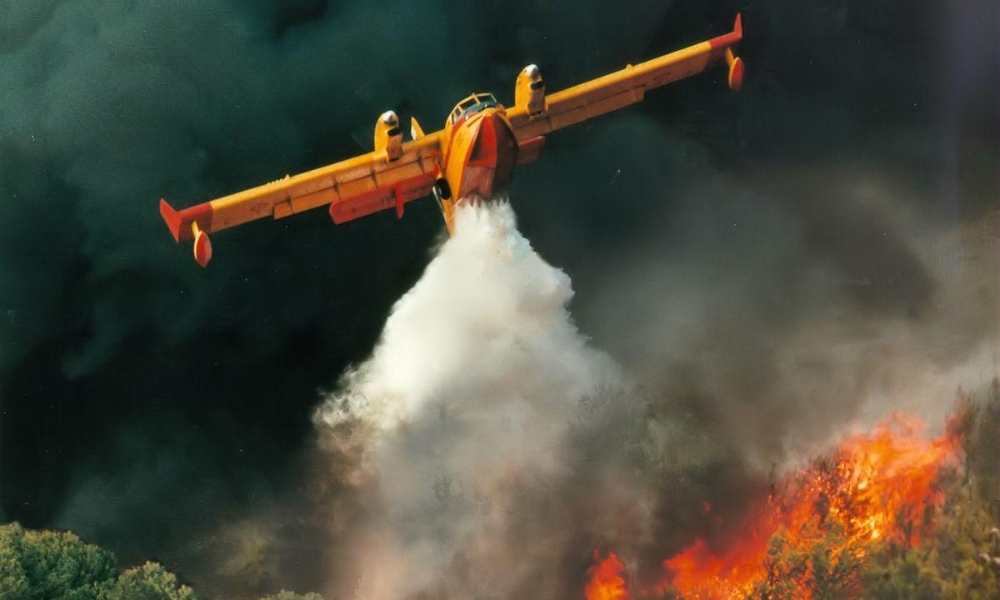 With last year's release of the iPhone 14 lineup, Apple expanded its longstanding Emergency SOS iPhone feature to add satellite communications, allowing folks to potentially summon help from just about anywhere on the planet — even without cellular service.
We say "potentially" because Emergency SOS via Satellite hasn't quite rolled out globally yet. That's not for lack of satellite coverage but rather a matter of getting the necessary emergency services infrastructure in place to handle it. After all, there's no point in sending an Emergency SOS if nobody on the receiving end can send you help. Emergency SOS via Satellite was initially launched in November 2022 in the U.S. and Canada and has since expanded to Australia, Austria, Belgium, France, Germany, Ireland, Italy, Luxembourg, the Netherlands, New Zealand, Portugal, and the UK.
However, the whole point of Emergency SOS via Satellite is to work in areas where cellular coverage is not routinely available, and there may be no more suitable place than the wilds of the Great White North, as some folks in Northern Ontario discovered this past weekend.
As Sault Ste. Marie news site SooToday reports, a wildfire broke out over the weekend on a remote island on Dog Lake, west of the small northern community of Missanabie (Apple Maps / Google Maps). Located 550 miles northwest of Toronto and over 200 miles by road from the "nearby" city of Sault Ste. Marie, Missanabie boasts a population of a mere 33 people. Needless to say, cellular coverage isn't exactly a priority there.
So, when a pair of Missanabie residents noticed smoke pouring from an island off the shore, they hopped in a boat to head out and try to extinguish the fire. According to SooToday reader Eric Belanger, the duo included Northern Walley Lodge owner Warren Thibodeau and local angler Orel Crack who were also accompanied by Craig Spooner, a firefighter from the town of Wawa, a small town about 80 miles away.
As they were working on spraying water around the island, one of them pulled out an iPhone 14 and used the Emergency SOS via Satellite feature to summon more help from Ontario's Ministry of Natural Resources and Forestry (MNRF), the provincial government agency which handles wildfires and forest fires in Northern Ontario.
We were able to get assistance from the MNR by using the new GlobalStar emergency feature of the iPhone 14 while pulling up to the burning island. Marc G., a camper at Dog Lake Cottages and Campground, went back to check on the island the day after and MNRF were in the process of cleaning up.Eric Belanger
According to SooToday, the island wildfire was designated "Wawa 10." It was about 0.2 hectares in size and located on the west side of Dog Lake, across from Rabbit Island, roughly 7.4 km (4.6 miles) west of Misssanabie,
Wawa 10 was one of 32 wildfires currently active in the Northeast Region, of which six are under control and 26 are being observed. However, the Wawa 10 fire was also quickly deemed "under control" thanks to the quick thinking of the local residents and their handy iPhone 14 with its satellite connectivity.