USB-C Is Getting All the Attention but There's a Lot More to This Year's iPhones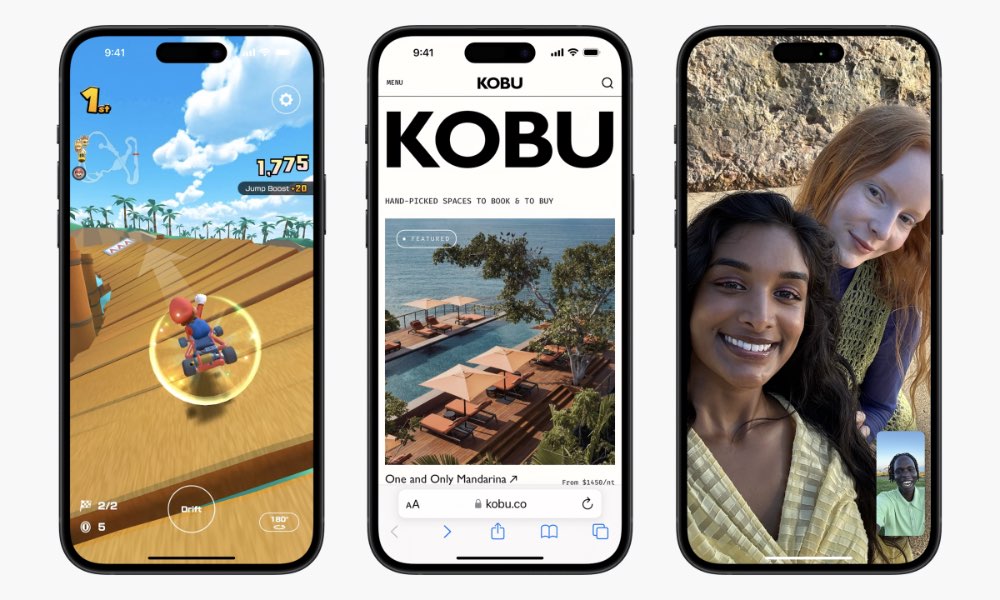 It took Apple quite a few years, but the company finally did it. We now finally have a USB-C port in the newest iPhone 15 models.
Granted, it's not like Apple had a choice in the matter; the company needed to comply with the new EU regulations, but it's still a win for everyone.
And while USB-C is all that everyone seems to be talking about, there's quite a lot more to this year's iPhone lineup. Even though the iPhone 15 might look like a small update at first, Apple actually packed in a lot of cool and interesting features.
Every iPhone Now Has a Dynamic Island
The biggest change on the outside for the regular iPhone 15 models is the addition of the Dynamic Island. This feature was first introduced last year as an exclusive feature for the iPhone 14 Pro, but it's now made its way onto the standard models.
Now, instead of a notch, the iPhone 15 and iPhone 15 Plus feature a smaller and cooler Dynamic Island that's interactive. You can use it to do things like check your Uber ride, start timers, answer calls, and much more.
Granted, you'll still see a cutout at the top of your iPhone, but it's now way smaller and more useful than before.
The iPhone 15 Pro Supports Wi-Fi 6E
Something Apple didn't mention during its presentation was that the iPhone 15 Pro and iPhone 15 Pro Max now support Wi-Fi 6E, which is a first for the company.
The prior iPhone models and the base iPhone 15 lineup only support Wi-Fi 6, which is still great, but Wi-Fi 6E is even better.
To put it simply, Wi-Fi 6E opens a new and faster band for the iPhone 15 Pro models. Now, they'll support the 6 GHz spectrum, which allows faster connections and lower latencies when browsing the web and playing your favorite games.
The New A17 Pro Chip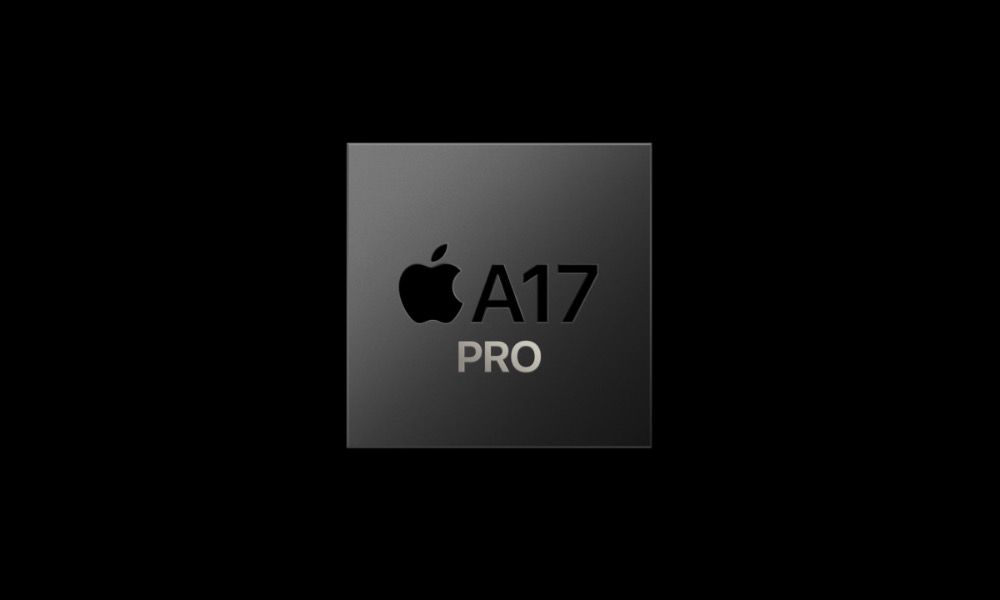 This is another Pro-exclusive feature, but it's definitely worth talking about.
Instead of the usual Bionic chip, Apple changed the game and featured an A17 Pro chip on the iPhone 15 Pro and iPhone 15 Pro Max. This is the first time Apple has changed its processor's name since the A11 switched to Bionic from the A10 Fusion in 2017, and probably for a good reason.
The new A17 Pro chip is, as you can expect, the most powerful processor on an iPhone yet. This small chip makes the iPhone 15 Pro models perform faster than ever in single-core and multi-core performance tests.
According to Apple, this new chip is almost twice as fast as the A16 Bionic chip, and it allows the iPhone 15 Pro to do things other iPhones can't. For instance, this chip adds USB 3 support to the Pro models, and it also features ray tracing in its hardware.
This means the iPhone can run demanding games without compromising on frame rate or definition. To prove this, Apple announced that AAA games like Resident Evil 4 and Resident Evil Village will come to the App Store later this year.
Other games like Assassin's Creed Mirage and Death Stranding will arrive next year, too.
The Best Cameras on Any iPhone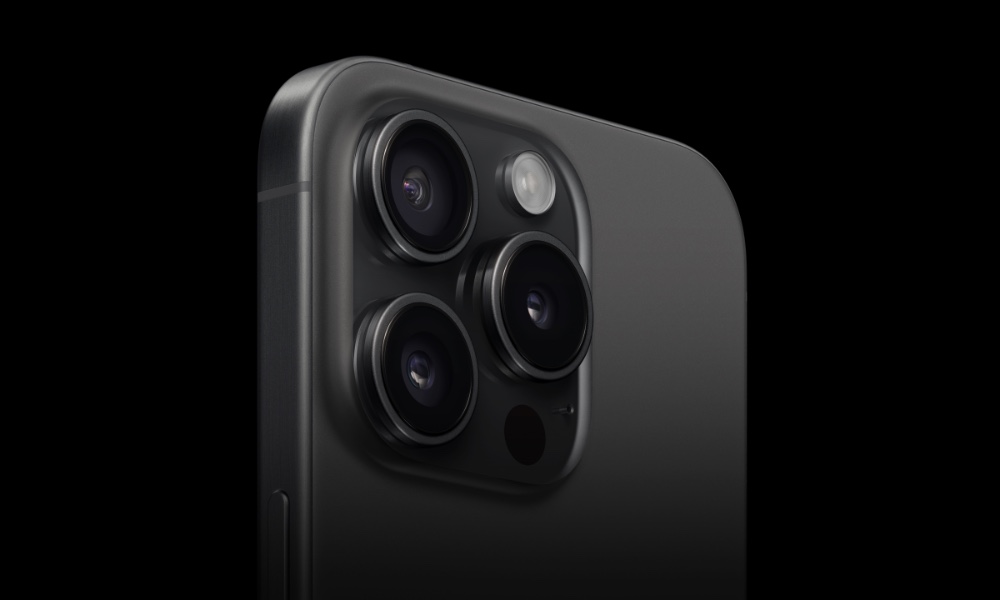 Apple is always improving its camera systems on the iPhone models, and this year was no exception.
However, this time, Apple took it up a notch and finally got rid of the 12MP cameras entirely. Now, all iPhone 15 models feature a more powerful 48MP main camera on the back.
The ultra wide camera, on the other hand, still remains at 12MP. The telephoto camera on the Pro models is also 12MP.
Granted, more megapixels don't always mean better photos, but in this case, the base iPhone 15 models will be able to take fantastic pictures even in low-light situations.
Moreover, all iPhone models will be able to use Focus and Depth Control when taking selfies. This feature lets you take a photo in Portrait mode and then edit it so you can change the subject to focus on.
For instance, you can tap a person's face so they become the focus, and everything else will get blurry.
It's worth mentioning, though, that this feature isn't exclusive to the iPhone 15 models. If you have an iPhone 14 model or even an iPhone 13, you'll be able to use this feature as well.
A Better Telephoto Camera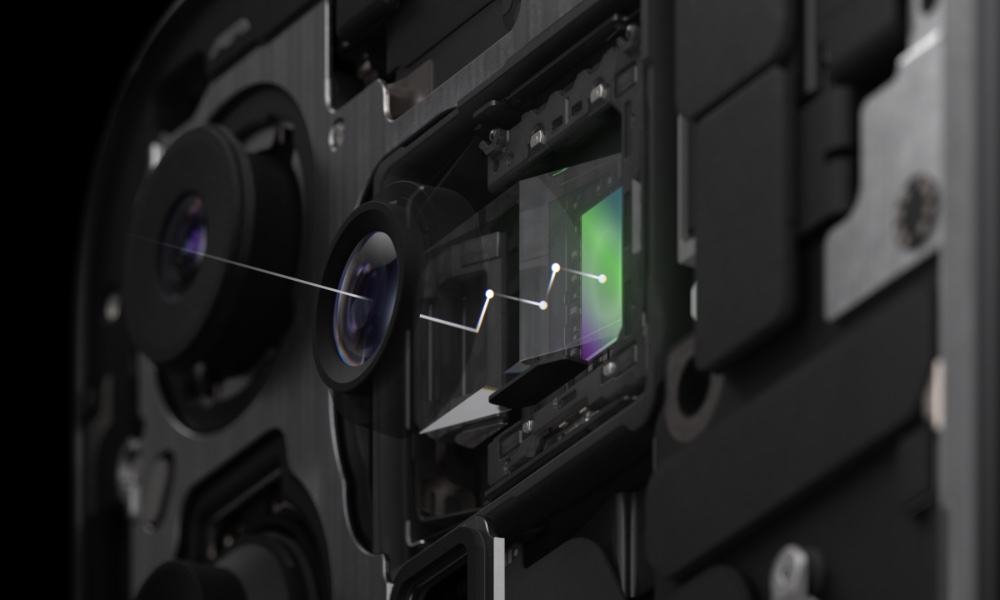 Besides the camera improvements, Apple also changed the telephoto zoom on the iPhone 15 Pro Max. This model now supports 5X optical zoom, thanks to a new tetra-prism design that helps bounce the light at a different angle, similar to how periscope lenses work.
This means you'll be able to take better photos with 5X optical zoom and up to 25X digital zoom.
You Can Now Charge Your AirPods With Your iPhone 15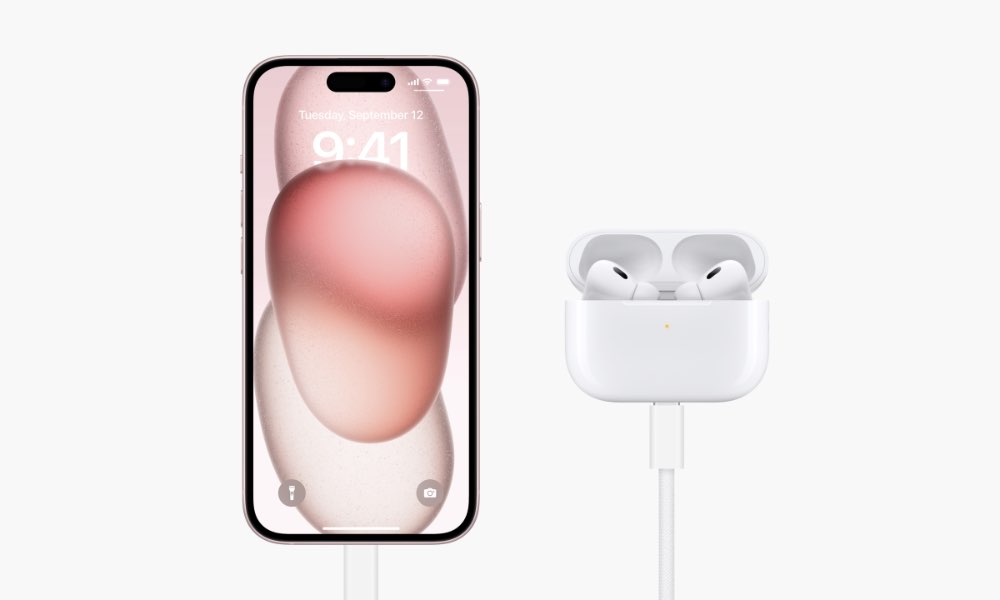 Another cool feature that most people didn't talk about was that now you'll have the ability to reverse charge your AirPods from your iPhone.
You can connect your iPhone 15 to your AirPods with a USB-C to USB-C cable, and your AirPods will start charging.
Granted, this isn't something new; there are other smartphones that let you charge your earbuds even without a case, but it's nice to see that Apple finally lets us do this.
While we'll have to wait until the new USB-C-equipped iPhones come out to know for sure, this feature should work even with older Lightning-equipped AirPods via a standard USB-C to Lightning cable. It already works this way from the USB-C port on an iPad Pro, iPad Air, or 10th-generation iPad, so there's no reason to believe it won't also work from the iPhone 15.
The iPhone 15 Is Packed With Amazing Features
Yes, USB-C on the iPhone is fantastic. You'll finally be able to charge all your devices with one cable and one charger, and Android users will finally be able to lend you their cables without using an adapter.
However, there's a lot more to the iPhone 15 lineup than meets the eye. Whether it's internally or on the outside, the iPhone 15 models have many new features we can't wait to try.