Uber Gets on Board with iOS 16 Live Activities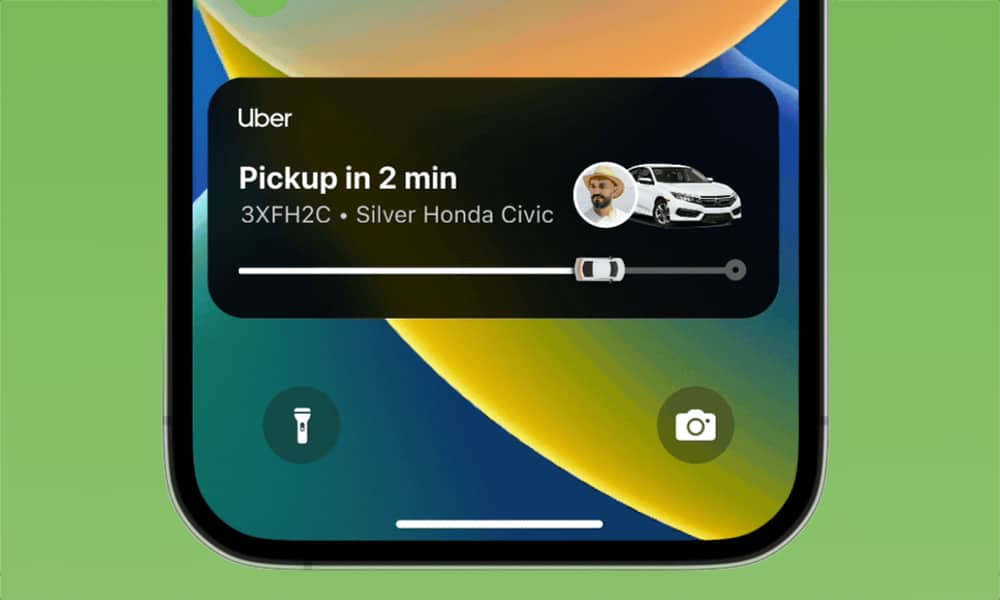 There's already a lot of great stuff in iOS 16, but one of the most promising features — Live Activities — has taken a bit longer than we had expected to reach its full potential, but thankfully it looks like we may finally be getting there.
Many of the new capabilities that arrive in major iOS updates each year require developers to actually take advantage of them by adding features to their apps. It's the "if you build it, they will come" approach, but not every developer is quick to jump on board. Some, in fact, can be glacially slow when it comes to adopting new iPhone features.
Such has been the case with Live Activities, a new framework that allows notifications to appear on your Lock Screen that can update in real time. When Apple unveiled iOS 16 last June, it showed off notifications from apps like Starbucks and Uber that could give you an active view of when your ride was going to arrive or when your coffee would be ready, plus integration with new iOS 16 sports features to make sure you know the scores for your favourite games.
This got even more exciting when Apple unveiled the iPhone 14 Pro and iPhone 14 Pro Max with a new Dynamic Island that could also display these Live Activities at the top of your display while using your iPhone normally.
To be fair, Apple didn't flip the switch on Live Activities until iOS 16.1 arrived in October, and it took until iOS 16.2 in December before Apple's TV app introduced support for live sports scores. Nevertheless, many third-party developers haven't been quick to take advantage of this new feature either.
Uber is Arriving Now
Despite being one of the apps highlighted during last year's Worldwide Developers Conference (WWDC), Uber only began testing the feature in December in a limited rollout to selected users in a few cities. Now, after nearly three months of testing, it's ready to turn the key and roll the feature out globally.
The Live Activities feature comes as part of a major update to the Uber app that features a big redesign with a new home screen and personalized destinations and ride options to make booking your trip quicker and easier than before.
For example, the Uber app will now use your preferences and past trips to figure out your most likely destination and ride offerings, putting those at the top of the list. The app will also share personalized recommendations for ways to improve your trips based on how you typically use Uber.
If you're running the latest version of iOS 16 — and you really should be — then you'll also be able to see details on your driver and when they're expected to arrive right on your Lock Screen, rather than having to repeatedly unlock your iPhone and open the Uber app every few seconds as you're busy getting ready to head out.
If you have an iPhone 14 Pro or iPhone 14 Pro Max, you'll also see the driver's current ETA in the Dynamic Island. Tap and hold on, and you'll get an expanded view showing the vehicle and driver details. It's a handy way to keep an eye on when your ride is coming while you're catching up on your email or even just playing a game to pass the time.
Sadly, it looks like these new features are limited to ride-hailing in the main Uber app for now. While you can track your Uber Eats orders in the main Uber app, Live Activities for your food deliveries aren't available — at least not yet. The company says it's working on it, and the feature should arrive in the next few months.