A Simpler Double Tap Gesture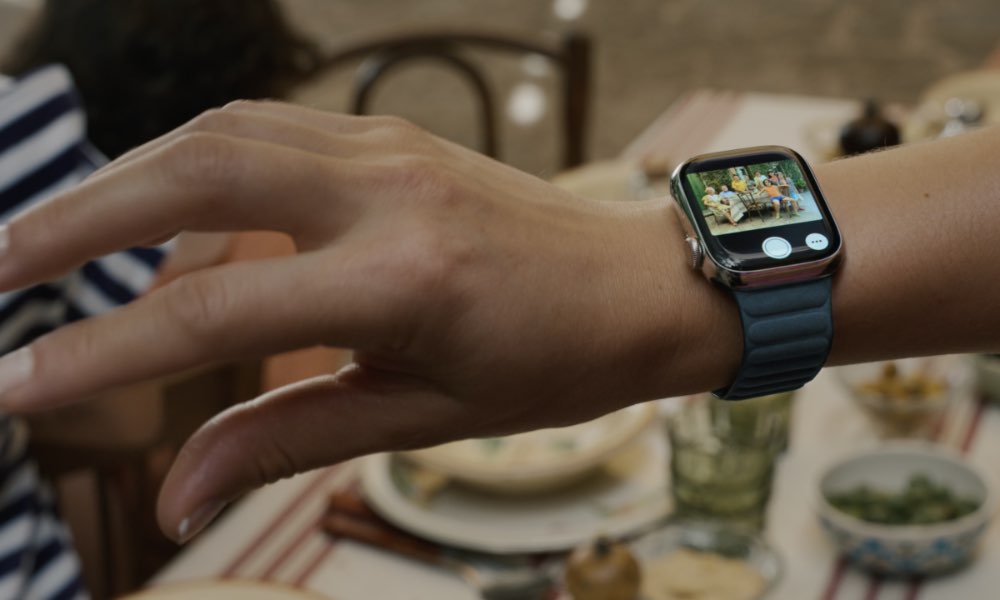 Also, thanks to the S9 processor, the Apple Watch Series 9 brings a newish feature to the table called Double Tap.
This feature lets the Apple Watch measure the blood flow in your hands to basically detect when you press your index finger and your thumb together. The result? You'll be able to control your Apple Watch with just one hand.
For instance, you can double-press your finger and thumb to answer calls, navigate your widgets, or start a timer.
While this is a really cool feature, it's not necessarily new. There's an accessibility feature that's called AssistiveTouch that's been around since watchOS 8 that basically does the same thing — and supports other gestures, too.
Still, it's an amazing feature to have, especially if you tend to have only one hand free when doing your daily activities, and it looks like it will be easier to set up and more intuitive to use.