Which iPhone 15 Should You Buy? A Quick Comparison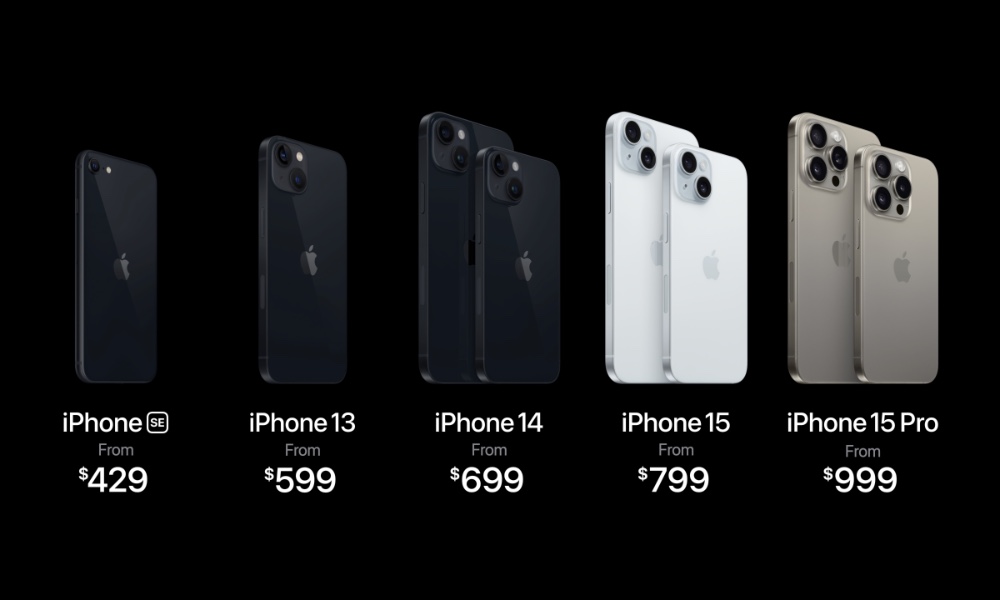 If you're in the market for a new iPhone, you've probably already been giving some thought as to which one you should spend your hard-earned money on, especially with preorders for the shiny new iPhone 15 models kicking off tomorrow morning. However, it can be a bit daunting with so many models now available.
Should you go for the latest and greatest iPhone 15 Pro Max or iPhone 15, or are your needs modest enough that one of last year's iPhone 14 models could get the job done at a more wallet-friendly price? If you have decided it's time to jump into an iPhone 15, which is the best choice? Sure, we'd all love to have the money to spend on a 1TB iPhone 15 Pro Max, but the reality is that not everyone needs that kind of power.
So, to that end, we've rounded up a quick summary of what type of user each iPhone 15 model is best for and what each one is all about. As a sort of bonus round, you'll also find some thoughts on the older models that Apple is still selling, in case one of those might be a better pick. Let's take a look.
The iPhone 15: Still the Best for Most Folks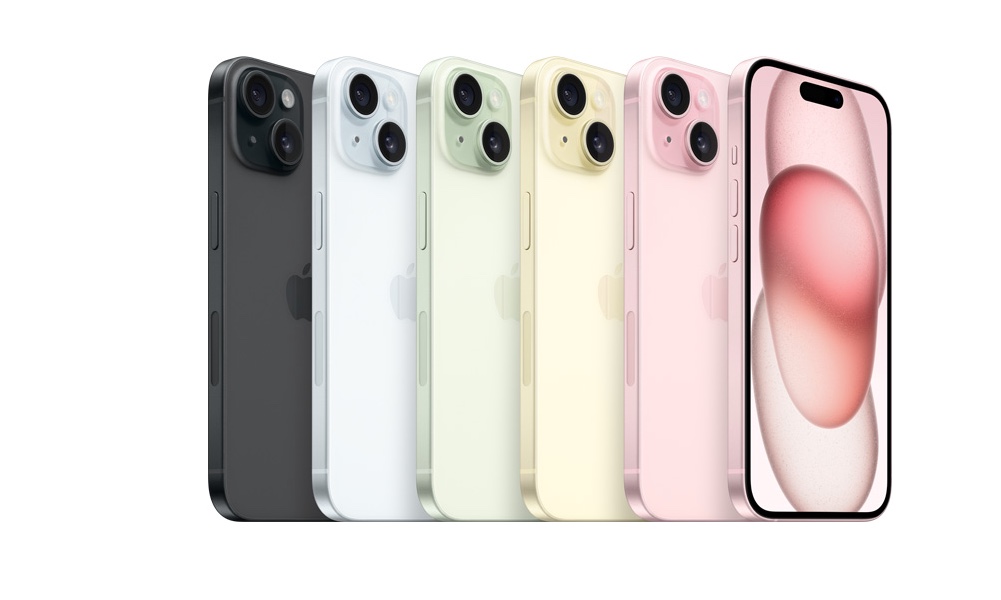 When the iPhone XR ushered in Apple's lower iPhone tier in 2019, reviewers concurred that it was the best iPhone for most people. It was an iPhone that delivered most of the features and all the performance of Apple's flagship models at a much lower price.
That trend has continued with every subsequent standard iPhone model, but this year, the iPhone 15 doubles down on that with an even better camera system that puts it closer than ever to the iPhone 15 Pro and makes it an even better pick for many more people.
Pros:
A 48-megapixel camera provides a 2X optical zoom — it's like having a third lens.
The 2X zoom also unlocks Portrait Mode and other related features.
The A16 Bionic delivers more than enough power for anybody but the most hardcore gamers.
It's available in four fun colors with a new color-infused glass that looks great.
It now has a USB-C port.
Cons:
The OLED screen still has a fixed 60Hz refresh rate.
No always-on display
The A16 Bionic may be great, but it's still last year's chip.
The USB-C port only provides the same 480 Mbps USB 2.0 speeds as Lightning.
The iPhone 15 Plus: For Those Who Want a Bigger Screen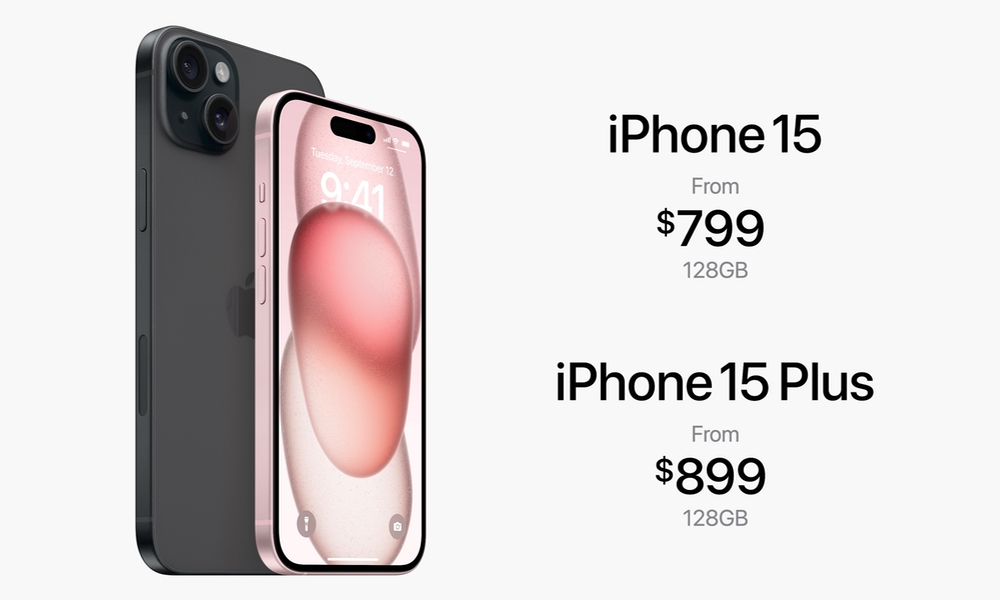 If you're looking for a more expansive canvas, the iPhone 15 Plus will provide that, with a 6.7-inch screen that gives you the same resolution and pixel density as the considerably more expensive iPhone 15 Pro Max.
At only $100 more than the standard iPhone 15, this means you won't have to spend a bundle just to get Apple's largest iPhone. The larger size also means Apple can pack in a bigger battery, giving you 4–6 more hours of video playback and 20 more hours of straight audio playback compared to its smaller sibling.
Besides the larger and more powerful battery, the iPhone 15 Plus is identical to the 6.1-inch iPhone 15. It comes in the same colors and has the same cameras, A16 Bionic chip, and all the other pros and cons listed above.
The iPhone 15 Pro: For the Gamer and Photography Enthusiast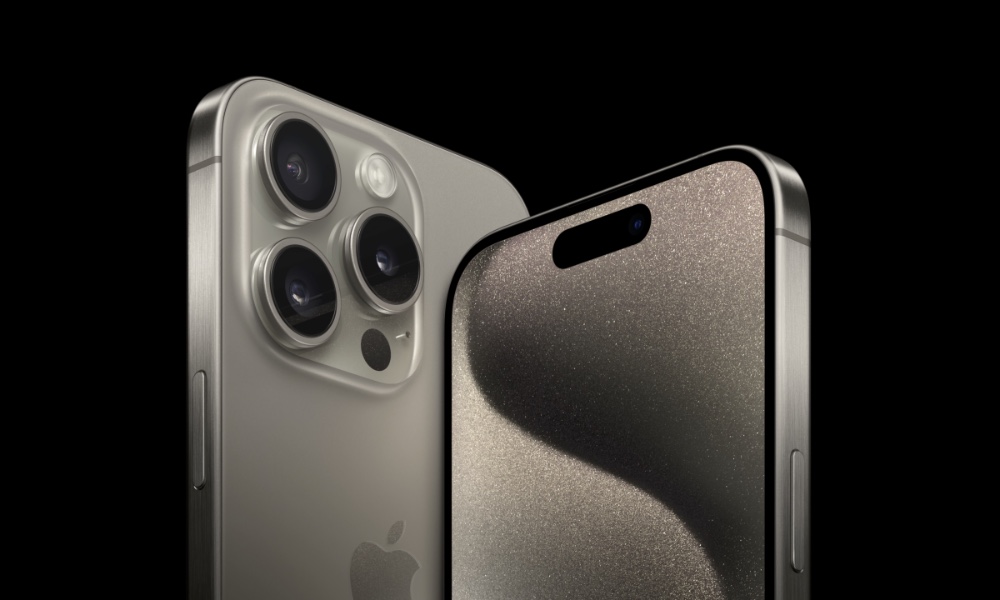 If you're looking for the most powerful smartphone ever made in a compact package, then Apple's iPhone 15 Pro is the one to buy. Thanks to the new A17 Pro chip inside, this will likely be the best-performing smartphone in existence for some time and is likely to run circles around even Samsung's flagships like the Galaxy S23 Ultra.
Apple developed the A17 Pro chip to handle the latest console games, and it's already working with developers to bring the full console versions of titles like Resident Evil Village, The Division Resurgence, and Assassin's Creed Mirage to the iPhone 15 Pro. Needless to say, there's a mind-blowing amount of power in this chip.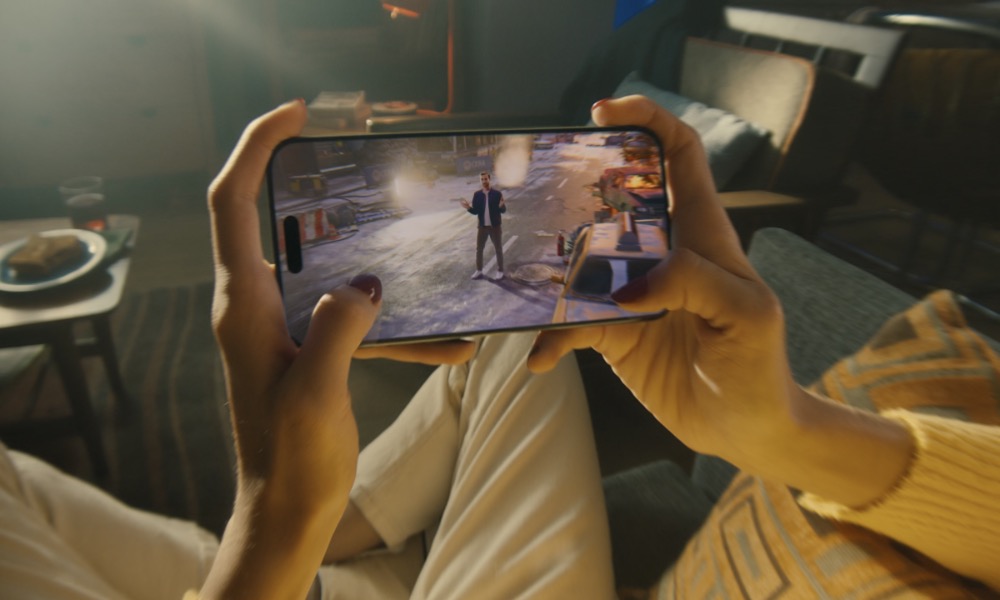 It's not just about gamers, though. Apple's iPhone Pro lineup has always been about the best cameras, and the iPhone 15 Pro continues that trend. You get the same 0.5X, 1X, and 2X zooms that the iPhone 15 now sports, plus a third telephoto lens that provides a 3X optical zoom and macro photo capture and video recording. Thanks to the LiDAR Scanner, there's also support for night mode portrait shots and much faster autofocusing in low-light conditions. Add in an adaptive True Tone flash and improved second-generation optical image stabilization, and it's clearly a much better pick for serious photographers.
Lastly, you'll get faster USB 3 transfer speeds (if you supply your own cable), faster Wi-Fi 6E (if you have a compatible router), and an Action button. These are all nice bonuses, but we don't think they're reason enough on their own to convince most folks to splurge on the iPhone 15 Pro.
Pros:
The A17 Pro chip is powerful enough to play console games.
The always-on ProMotion display is gorgeous, with smooth scrolling and an adaptive refresh rate for fast-paced games.
The three-lens camera system provides four optical focal lengths plus macro photography.
The LiDAR scanner offers better focusing performance under low-light conditions.
The customizable Action button provides quick access to your favorite feature.
Spatial Video Recording for the Apple Vision Pro.
The titanium frame makes it lighter and more durable than ever.
The USB-C port supports 10 Gbps USB 3, delivering 20X the transfer speeds of the iPhone 15.
Wi-Fi 6E support offers faster wireless performance
Cons:
Your color options are limited to effectively three shades of gray and a dark blue.
You'll have to buy a USB 3 cable separately if you want the fastest transfer speeds.
Wi-Fi 6E won't do anything for you without a compatible router.
The $999 starting price only gets you 128 GB of storage, which is a bit tight for serious photography and high-end gaming.
The iPhone 15 Pro Max: The Flagship Powerhouse for Pros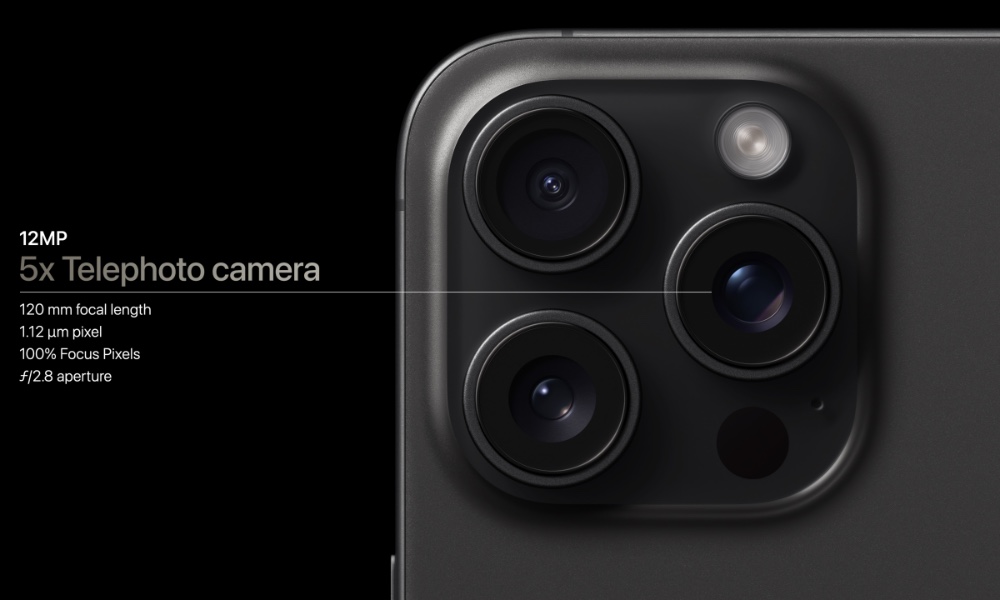 This year, the iPhone 15 Pro Max offers more than just a larger screen. In addition to all the great things about the iPhone 15 Pro, the iPhone 15 Pro Max also takes the optical zoom up to a 120mm-equivalent 5X, thanks to a new tetra-prism lens design that Apple managed to fit inside.
Of course, you also get the 6.7-inch screen, and as with the iPhone 15 Plus, a bigger phone means a bigger battery; you'll get 5–7 hours of watching videos and 20 more hours of listening to audio.
Both the iPhone 15 Pro and iPhone 15 Pro Max are positioned as tools for serious professionals, with features like ProRAW photo capture and ProRes video recording with 4K/60fps to an external storage device connected to the USB-C port. In addition to Dolby Vision HDR, the iPhone 15 Pro and iPhone 15 Pro Max also support the Academy Color Encoding System (ACES) and video recording in the LOG format — both things that would only be of interest to those working with professional studios.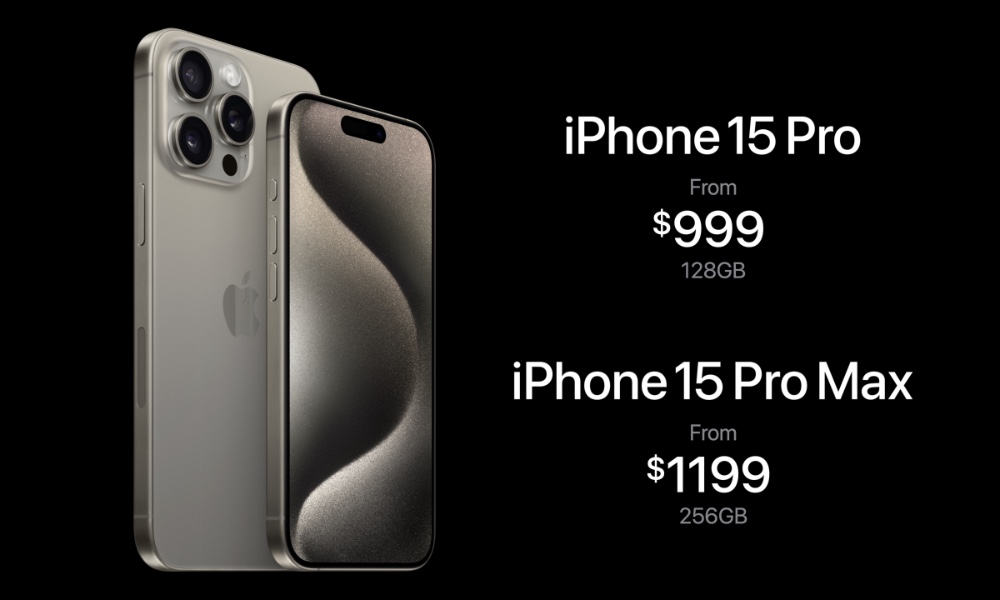 The iPhone 15 Pro Max is the priciest of the bunch, but that's partly because Apple has eliminated the 128 GB version, so it now starts at $1,199 for a 256 GB. We don't think that's a huge loss, as if you're going for an iPhone 15 Pro Max, you'd likely regret choosing the 128 GB version. In fact, if you plan to shoot ProRes and ProRAW, we'd recommend just biting the bullet and picking up the 1TB model for $1,599.
Pros:
All the same as for the iPhone 15 Pro, plus
A 5X optical zoom with an f/2.8 aperture — the widest of any smartphone at this focal length.
An expansive 6.7-inch always-on ProMotion display
Longer battery life
Cons:
The same as the iPhone 15 Pro, plus an even higher price tag.
The iPhone 14 and 14 Plus: An Awkward Middle Ground
Just because the iPhone 15 is out doesn't mean you have to buy the newest iPhone. In fact, as with prior years, one of the best things about the iPhone 15 is that it reduces the prices of Apple's older iPhone models.
For the past few years, Apple has continued selling its standard one- and two-year-old iPhone models at reduced prices. In this case, that puts the iPhone 14 and iPhone 14 Plus down to $699 and $799, respectively.
Granted, those aren't huge savings, but the iPhone 14 is still a great phone if you're on a budget and don't need what this year's iPhone 15 has to offer. The iPhone 14 Plus is an even tougher call since it's the same price as the standard iPhone 15, but it depends on how important a big screen is to you.
Nevertheless, the iPhone 15 is the most significant camera upgrade over a prior model that we've seen in four years, so the extra $100 is probably worth it; if you don't think so, then read on, as you can probably save even more by going back another year.
The iPhone 13: The Best Budget iPhone of 2023
Although the iPhone 13 mini has officially had its swan song, Apple is still selling the 6.1-inch iPhone 13 for $599, and it's probably the best option among the older iPhone models.
Thanks to Apple's decision to only put its latest A-series chips in the iPhone 14 Pro last year, the two-year-old iPhone 13 packs in nearly the same A15 Bionic chip found in the iPhone 14. Technically, the iPhone 14 version has an extra GPU core since it was the version used on the iPhone 13 Pro, but that's a negligible difference at this point, especially at this price.
Even last year, the iPhone 14 was a modest upgrade over the iPhone 13. It gained the Photonic Engine and an Action Mode, but the camera hardware was mostly unchanged; the pictures from an iPhone 14 are technically better, but the improvements arguably aren't worth the extra expense.
The iPhone 13 doesn't have the satellite connectivity necessary to power features like Emergency SOS via Satellite and the new Roadside Assistance via Satellite, and it also lacks Crash Detection. Still, if you can live without those features, it's nearly the same phone as the iPhone 14 at $100 less.
The iPhone SE: Just the Basics at a Cheap Price
Lastly, the iPhone SE is still kicking around at its $429 starting price, although that will only get you a 64 GB model. However, it's still a solid iPhone if all you need are the basics, and you can jump to a 128 GB version for only $479, which is still $120 less than the iPhone 13 that packs in the same A15 chip.
As a camera phone, it's the worst of the bunch by far, with only a single lens, so there's no optical zoom or night mode. However, you get the same computational photography processing that the iPhone 13 offers, including Smart HDR 4 and even an AI-powered Portrait Mode. It's more than acceptable for casual photos, but it's worth moving up to at least the iPhone 13 if getting good pictures is important to you.
However, the A15 Bionic means it won't be any slouch when running most apps, although they won't look as good on the LCD screen, and it uses Touch ID rather than Face ID (although some may consider that a bonus. Still, for $429, it's a great pick for somebody who mostly wants to do some messaging and social media, make FaceTime calls and regular phone calls, and run everyday apps.