The iPhone 15 Generation Will Get Faux Leather Apple Cases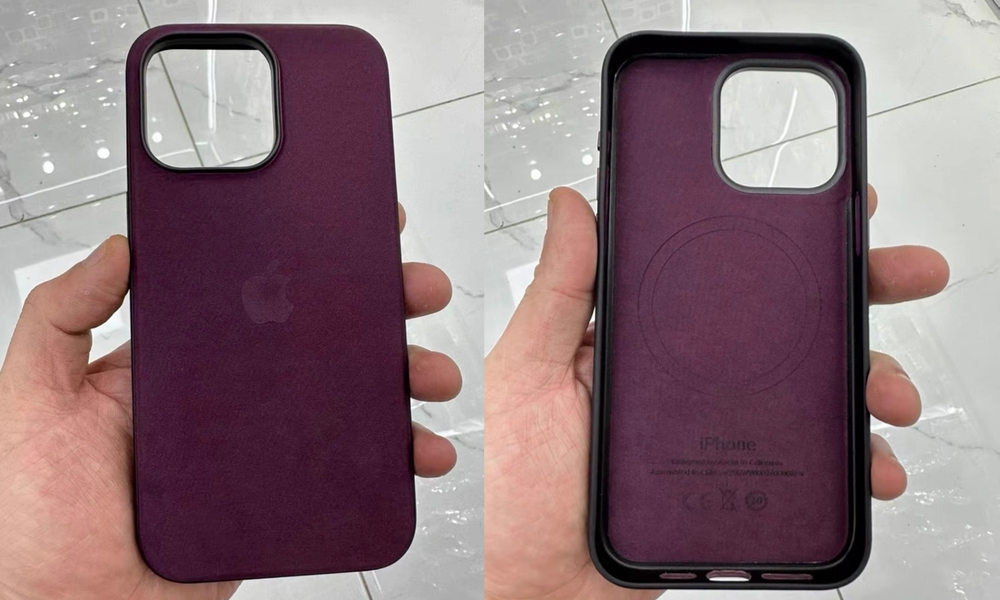 Several reports in recent weeks have suggested that Apple doesn't plan to release its traditional Leather MagSafe case for the iPhone 15 lineup this year. While we haven't been quite sure what to make of that omission, it seems that Apple may plan to fill that void with synthetic vegan leather cases.
Reports on the absence of leather for the iPhone 15 lineup first appeared about two weeks ago from generally reliable leaker DuanRui and were later confirmed by sources speaking to 9to5Mac and ShrimpApplePro.
While others chimed in with skepticism since they had information about schematics for the traditional leather cases having already been cut, it seems there may be another reason for that. The folks at 9to5Mac speculated that Apple might simply be using "another premium material" for its higher-end cases, and today, the usual sources have revealed what appear to be some replicas of the new "woven-style" design.
To be clear, the images shared by the leakers are supposedly just mockups and don't represent any official colors in which Apple may offer the case. However, they do seem to illustrate what the design of the new cases will look like, with comments that it's a "woven shell" made from "imitation leather."
Majin Bu notes that the version shown is "quite faithful" to the actual cases and adds that the official schematics they've seen indicate colors that could include Black, Gray, Green, Blue, and Purple. However, the shades may differ from the current iPhone 14 leather case lineup.
Apple has offered leather iPhone cases for nearly a decade, with the first introduced alongside the iPhone 5s in 2013. However, in recent years, it's become an unusual and even slightly controversial choice for a company that places so much emphasis on sustainability and the environment.
Nevertheless, while numerous other options were available, Apple's leather cases were precision-engineered with the company's well-known attention to detail, fitting the iPhone like a glove and featuring a new selection of colors each year to complement the iPhone finishes, plus color-matched aluminum buttons with a tactile feel that wasn't commonly matched by other case makers.
With the advent of MagSafe on the iPhone 12, Apple's cases naturally gained a magnetic ring to ensure the iPhone could securely attach to MagSafe accessories such as charging stands, battery packs, and Apple's MagSafe wallet. Apple's cases even triggered a MagSafe animation to match the color of the case that the iPhone was being placed in.
It may not be the most eco-friendly material, but genuine cowhide leather carries a sense of class and elegance that synthetic leathers do not. Customers often associate vegan and other synthetic leathers with lower-quality products, which may be why Apple has shied away from making that transition before now.
However, this new woven two-material patchwork design could allow Apple to deliver the same type of stylishness in a synthetic leather case while avoiding some of the negative connotations of "faux" leather.
Of course, just because Apple may be getting out of the genuine leather business doesn't mean others will follow suit. There's no shortage of other premium case makers that already offer some fantastic alternatives to Apple's, including Nomad, Twelve South, Snakehive, Torro, and Bullstrap, to name a few.
[The information provided in this article has NOT been confirmed by Apple and may be speculation. Provided details may not be factual. Take all rumors, tech or otherwise, with a grain of salt.]