The Yellow iPhone 14 Has Arrived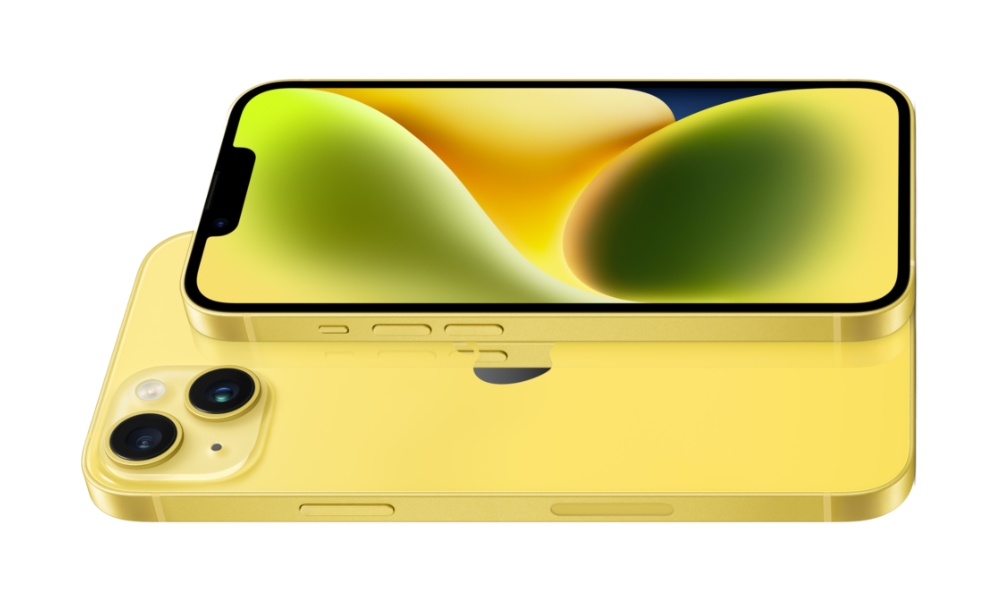 Once again, Apple is offering up a mid-cycle colour refresh for the iPhone, with the arrival of the iPhone 14 and iPhone 14 Plus in a new "beautiful yellow."
Plausible rumours of the new colour began circulating late last week. Considering that Apple has been adding a splash of colour to its entry-level iPhones for the past two years, it was a pretty safe bet that we'd be seeing something new appear this month; the reports just gave us some more insight into exactly what colour to expect.
The timing aligns almost perfectly with last year's unveiling of the iPhone 13 in green, which came during a more significant event on Tuesday, March 8, where Apple also unveiled the Mac Studio and third-generation iPhone SE.
Despite reports that Apple has a few other surprises in the pipeline, the pushing out of the yellow iPhone 14 by press release suggests that Apple doesn't have any major product events planned in the next few weeks. Of course, that doesn't preclude the company from holding an event sometime in April, which could see the debut of a new 15-inch MacBook Air, but there's no point in waiting until next month to get the new iPhone 14 colour onto the market.
Although Apple didn't release the purple iPhone 12 until April, the iPhone 12 lineup already had a later initial release than usual due to complications resulting from the global health pandemic. The iPhone 12 and iPhone 12 Pro arrived in October, while the iPhone 12 mini and iPhone 12 Pro Max didn't land until November. This put the purple iPhone 12 on the market six months after the other colours were released.
What's more noteworthy about this year's new colour is that Apple hasn't done anything new with its iPhone 14 Pro models. Last year, Alpine Green was added to the iPhone 13 Pro alongside the green iPhone 13, marking the first and only mid-cycle colour release for Apple's higher-end flagship model.
However, the original iPhone 13 Pro was unique among Pro models in that its special colour was a lighter Sienna Blue, a stark contrast to the Midnight Green, Pacific Blue, and Deep Purple colours that have adorned other iPhone Pro models. Alpine Green arguably brought the iPhone 13 Pro back into the same class of colours.
What's New in the Yellow iPhone 14?
While announcing the new colour, Apple took the opportunity to sing the praises of its iPhone 14 and iPhone 14 Plus models, but don't let that fool you into thinking anything more than the colour has changed.
For example, when Apple says the iPhone 14 has "an updated internal design" and better battery life, it's not referring to the yellow iPhone 14 — it's merely repeating the same things it said about the iPhone 14 back in September.
That's not a bad thing, of course. The iPhone 14 is still the same great phone it was six months ago, and if you've been waiting to pull the trigger on upgrading and the new yellow appeals to you, it's not a bad time to jump in. Just keep in mind that there's almost certainly an iPhone 15 coming in about six months. While that won't likely get any massive upgrades — Apple usually reserves those for its Pro models — it's almost certainly going to get a faster chip, and most rumours point to the notch being retired in favour of the Dynamic Island introduced on the iPhone 14 Pro.
Still, if a vibrant yellow is the iPhone you've been looking for, you can pre-order the new colour starting this Friday, March 10, at 8 a.m. ET. They'll be available in stores on March 14. Apple is also releasing new silicone case colours that include a complementary canary yellow.