The Worst Time to Buy an iPhone Is Right Now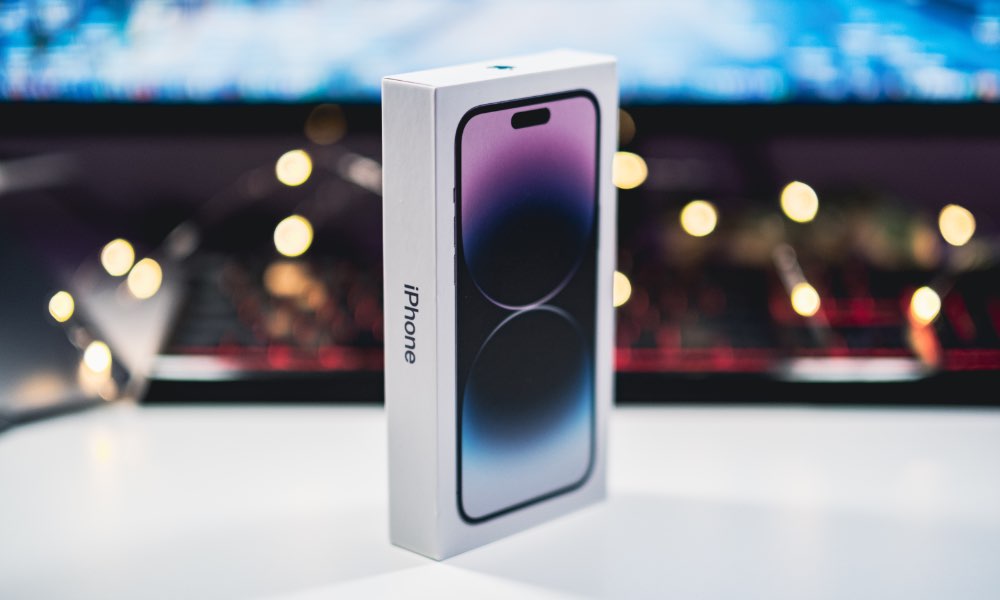 If you're thinking of getting a new iPhone right now — don't. This is probably the worst time to get a new iPhone, and there are a few reasons why.
Don't get us wrong. Updating to a new iPhone is always a nice idea. You'll get an improved version of your current iPhone with a lot of new features and upgrades you didn't know you needed.
With that said, you might get a better deal if you just wait a few days more. You could either get Apple's latest and greatest iPhone or get a great deal on "outdated" iPhones from last year.
Apple Is Announcing a New iPhone
In case you don't keep up with news or rumors, you should probably know that Apple is holding an event tomorrow, September 12, at 10 a.m. Pacific time (1:00 p.m. ET).
While the company hasn't said what the event is about, everyone is 100% sure Apple will announce the new iPhone 15 lineup, and what makes these new iPhone models so special is that Apple is finally switching to USB-C.
One of the biggest rumors about the iPhone 15 is that Apple will trade the Lightning port for a USB-C port this year. Moreover, some models might even support Thunderbolt, which will allow you to transfer files faster than ever.
Besides that, there are a new bunch of new features that Apple is working on, and if the rumors are true, you might regret buying an iPhone right now.
Usually, Apple waits a few days before the announcement to put the new iPhones up for sale. That means you'll still need to wait a few more days before you can actually buy the iPhone 15, although there's a good chance preorders will open this Friday.
Likewise, you'll also have to wait until Apple begins shipping the iPhones so you can get them. However, with all the new iPhone 15 features that are coming, the wait will definitely be worth it.
Wait If You Want a Better Deal for Your New iPhone
Waiting for Apple's newest flagship phone is a smart choice, but what if you really don't care? Well, waiting might still be the best option if you want to save a bit of money.
Besides announcing its newest, most powerful iPhone yet, Apple also tends to keep at least some of last year's models available at a lower price.
If you go to Apple's website right now, you'll find the iPhone 13 mini and iPhone 13 available for $599 and $699, respectively. That's up to $200 less than the current iPhone models (if you don't mind buying the smaller iPhone, that is).
If you're already looking to buy the iPhone 14 or iPhone 14 Plus from Apple's website, you might be able to save up to $100 just by waiting a few days to buy your iPhone. These models will most likely drop to around the same prices as the iPhone 13 models now, while one or both of those will drop to where the iPhone 12 sits right now.
Not only that, but Apple won't be the only company reducing the prices for the iPhone 14 lineup. Many phone carriers and online platforms like Amazon will definitely reduce the price across all models.
Although the iPhone 14 Pro lineup will probably be officially discontinued, you might be able to find the iPhone 14 Pro or iPhone 14 Pro Max for less than $1,000 as stores and carriers try to clear out their old stock.
In other words, even if you don't care about having Apple's latest iPhone model, getting a nice price reduction for something you were planning on buying anyway seems like it's worth the wait.
Don't Buy a New iPhone (Yet)
As you can see, playing the waiting game right now is a smart choice. Depending on what you want and how much money you're willing to spend, you might get Apple's best iPhone to date or get a really good deal for one of Apple's older models. Either way, waiting to buy your iPhone is the way to go for most of us.