What Would Thunderbolt Support Mean for iPhone 15?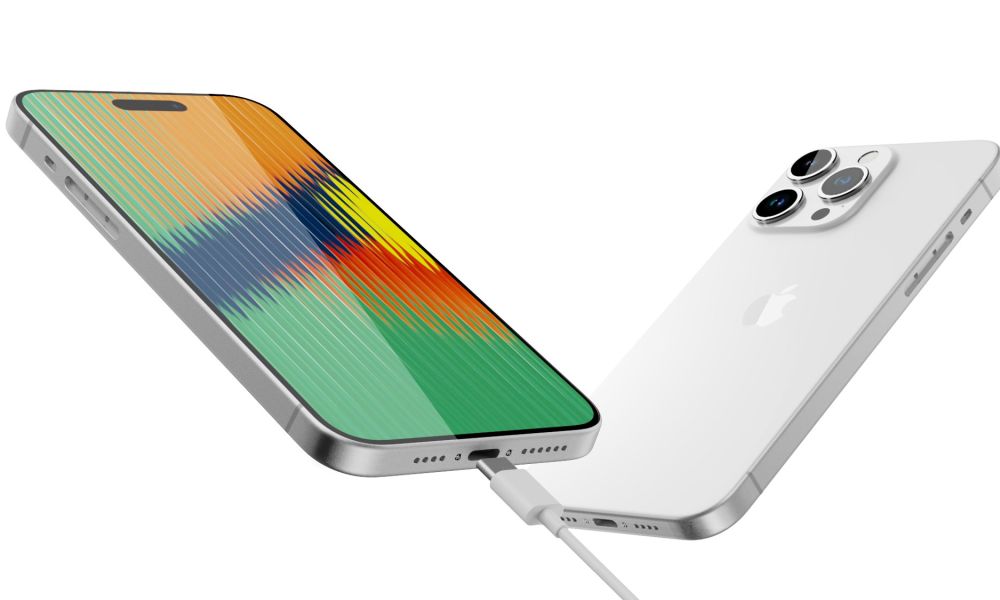 We're only a few days away from the iPhone 15, and there are still a lot of rumors to unpack about Apple's newest smartphone.
As it turns out, it seems this iPhone might actually be one of the most powerful smartphones on the market, and it's all thanks to its newer port.
That's right, Apple will finally give in and switch to a USB-C port on the iPhone. At least that's what the rumors are saying.
What's more, this might not be the only surprise from Apple because some people have pointed out that the new port might support Thunderbolt, which is great news for professionals and iPhone fans alike.
But what does exactly mean for most of us? Keep reading to find out.
The iPhone 15 Will Support Thunderbolt (Apparently)
Ever since the new European regulations came down, we've known that Apple will be forced to stop using a Lightning port on the iPhone and switch it over to USB-C.
While Apple still technically has one year before it needs to comply with the new EU rules, it seems the company will decide to make the switch to USB-C with the iPhone 15.
To make things more interesting, based on new leaks from ChargerLAB, we can see that, besides USB-C, the iPhone 15's port will also feature a smaller chip that you don't commonly find on these types of ports.
As ChargerLAB points out, this might be a Retimer chip, which is commonly found in ports that support Thunderbolt for a better, more reliable connection.
What Is the Big Deal About Thunderbolt?
By now, you've probably heard Apple mention Thunderbolt in the past, as it's supported in some form on all of Apple's current Macs and the iPad Pro, but what does it actually mean?
Thunderbolt is a type of hardware interface that was been developed by Apple and Intel. It's been around for a few years on Macs, and while the latest versions use the same physical port as USB-C, not every USB-C port supports Thunderbolt.
With a proper Thunderbolt port, users can transfer data between devices way faster than with a regular USB-C connection — up to four times faster than the best USB-C speeds, and potentially 80 times faster than the iPhone's Lightning port.
For comparison, the current Lightning port, which is based on the older USB 2.0 standard, can transfer files at only 480 Mbps. If Apple switches to Thunderbolt, you could be able to transfer files at speeds of up to 40 Gbps.
This means you'll be able to transfer any file, picture, or video in a flash, and it will be especially handy if you shoot a lot of 4K videos, which can get pretty big.
Thunderbolt Support Could Also Mean Faster Charging Speeds
Besides faster data transfer, a USB-C port that supports Thunderbolt could also mean you'll be able to charge your iPhone in a flash.
You see, besides the rumors about Thunderbolt, there have also been rumors that some iPhones from the iPhone 15 lineup will be able to use a 35W charger, which is a big upgrade from the 27-watt charger the iPhone 14 Pro Max supports.
Technically speaking, these faster charging speeds don't require that Apple switch to Thunderbolt as it could also easily provide 35W over USB-C, but either way, if the rumors are true, you could be able to fully charge your iPhone in a little over an hour.
Will We Actually See Thunderbolt Support on the iPhone 15?
When it comes to rumors, you should always take them with a grain of salt. After all, some of them sound too good to be true.
The good news is that this rumor might be accurate. The downside is that we might not see Thunderbolt on all iPhone 15 models.
Currently, Apple only uses Thunderbolt with the iPad Pro. This is to make the Pro actually feel like a professional device. By comparison, the iPad Air has a slower 10 Gbps USB-C 3.1 Gen 2 port, the iPad mini gets a 5 Gbps USB-C 3.1 Gen 1, and the standard iPad has the same 480 Mbps USB 2.0
Knowing Apple, they might make Thunderbolt support a feature exclusive to the iPhone 15 Pro models or even an iPhone 15 Pro Max-exclusive feature.
The iPhone 15 Is Just Around the Corner
Only time will tell if we actually see a USB-C port and Thunderbolt support on the new iPhone 15 lineup. Fortunately, we don't have to wait long for it.
Apple's fall event, Wonderlust, will take place next Tuesday, September 12. So get excited and get your wallets ready.