15-Inch MacBook Air Still Ready for April Launch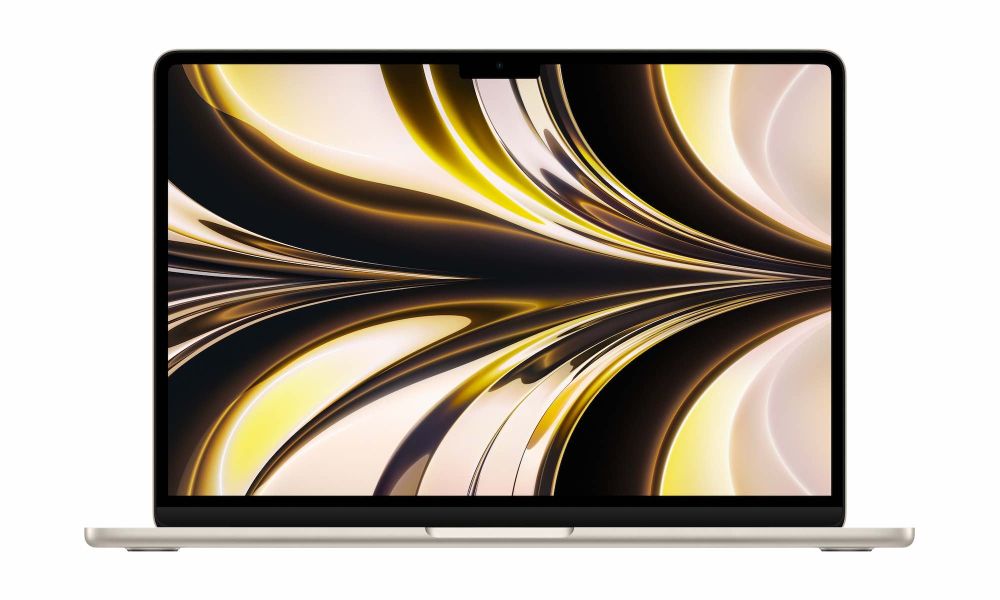 Apple's rumored new MacBook Air is still on track for a launch in April, says Ross Young, CEO of Display Supply Chain Consultants, who has had a good past record when it comes to display-related rumors.
Young had previously said that Apple's supply chain was already producing display panels for the new 15-inch MacBook Air model. A 15-inch MacBook Air would boast the largest available screen a MacBook Air has ever been equipped with, Young today repeated that he expects an early April debut for the upcoming MacBook Air.
Although the new MacBook Air is expected to hit shelves in April, we could likely see an announcement and see pre-orders begin sometime in March. Apple traditionally makes new product announcements in March, they have held a new product event in April at least once, most recently in 2021.
Apple's current 13-inch MacBook Air became available in July 2022, following a June announcement at WWDC. The current Air is powered by Apple's M2 chip, which is fabricated using TSMC's 5nm process.
No one seems to know for sure exactly which chip will power the 15-inch MacBook Air, an M2 chip or an M3 chip, as we've seen several conflicting rumors. Apple analyst Ming-Chi Kuo has said a 15-inch MacBook, powered by M2 and M2 Pro chip options, would see daylight sometime in the second quarter of 2023, possibly sans Air branding.
Apple has traditionally reserved larger displays for the MacBook Pro lineup, so a MacBook Air sporting a 15-inch display would be quite the upgrade, providing more screen real estate for a lower price. Also, a larger screen means a larger chassis, which will likely mean a large battery, allowing for longer battery life.
Earlier today, Bloomberg's Mark Gurman said he's expecting the release of an updated 13-inch MacBook Air and a 15-inch MacBook Air in late spring or summer. Gurman says the one big question that remains about the Air is which chips the new laptops will use.
Gurman also said that Apple could plausibly use its next, as-yet-unannounced M3 chip to power the new MacBook Air. The new M3 chip will likely use TSMC's new 3nm chip fabrication process, which should provide improved performance. The current 13-inch MacBook Air uses Apple's M2 chip, fabricated using TSMC's 6nm fabrication process.
Gurman a 15-inch MacBook Air equipped with an M2 chip "may still excite consumers," but would "quickly become outdated" due to the M3 chip's impending debut.
As for what we can expect with other Mac models, Gurman says Apple won't debut a new 24-inch iMac until late 2023 at the earliest. Gurman made the prediction in his most recent newsletter, saying he expects Apple to not release an M2-powered iMac, instead opting to wait for an M3-powered model.
Gurman says he hasn't seen anything that indicates a new iMac will be released with an M2 chip inside, but will instead wait until the M3 chip generation. "So if you want to stick with the iMac, you'll just have to sit tight."
The iMac was last released in April 2021, with an M1 chip inside. The iMac received a big update, with a new ultra-thin design and availability in green, yellow, orange, pink, purple, blue, and silver.
This news was earlier reported by Mactrast.