Apple Releases iOS 17 With These 9 Cool New Features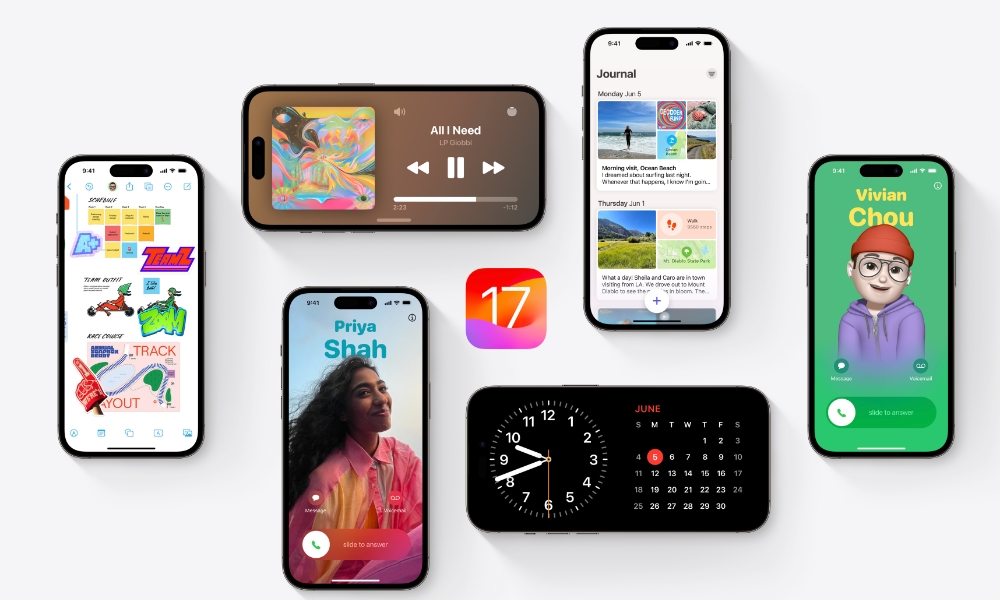 It's that time of year again! Apple has officially unleashed the final public release of iOS 17, with dozens of new features, big and small, for every iPhone released in the past five years.
Yes, you read that right. If you have an iPhone XS, XS Max, XR, or any newer model, you can update your device to iOS 17 today. While you won't get every new feature that iOS 17 has to offer — a few require an iPhone 12 or later — there are still dozens of new things to play with, even on the oldest supported models.
Updating to the latest iOS 17 release is straightforward: Just open the Settings app on your iPhone, select General > Software Update and follow the instructions.
If you opted into Apple's developer or public beta program, don't worry if you don't see any updates here. Apple pushed out what's called a "Release Candidate," or "RC" version, shortly after its Wonderlust event last week, and as usual, this was just an early release for developers and public beta testers of the same iOS 17 update that everyone else is getting today. So, if you've updated your iPhone in the last week, you got an advance copy of today's public iOS 17 release.
This is just the tip of the iceberg when it comes to all the fun new stuff in iOS 17, but while you're waiting for the new software update to install, read on for 9 new things to look forward to in Apple's latest iPhone software update.
---
StandBy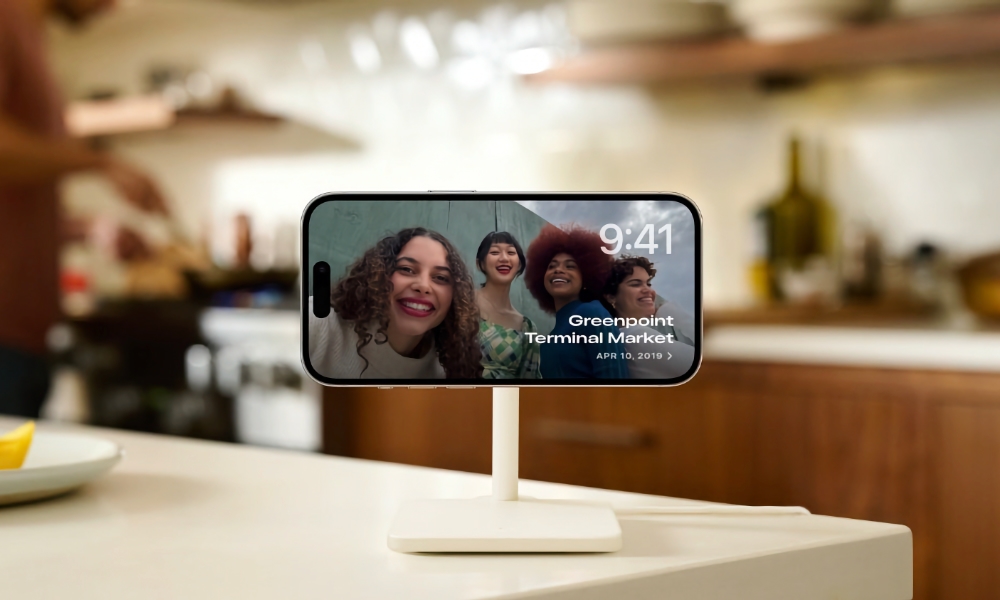 Among the most exciting new features in iOS 17 is one that you'll probably find yourself using every day — especially if you have an iPhone with an always-on display.
Apple's new StandBy mode lets you turn your iPhone into a smart display whenever it's docked on a MagSafe charging stand, whether on your bedside table, at your desk, or in the kitchen. You can display a two-pane widget view with lots of helpful information and interactive widgets for things like home controls and reminders, or you can opt for a dynamic photo gallery or a variety of personalized clock faces that are kind of like Apple Watch faces for your iPhone.
It's all designed to be glanceable and viewable from a distance, and even notifications, Live Activities, and Siri responses will be shown in a full-screen view so you can see what's going on from the other side of the room without reaching for your iPhone. It also dims at night so that it won't disturb your sleep. You can even have a unique view for each MagSafe charger around your home, so you can show off family photos when your iPhone is docked in the living room, your calendar and reminders at your desk, and an alarm clock on your bedside table.
---
Customizable Contact Posters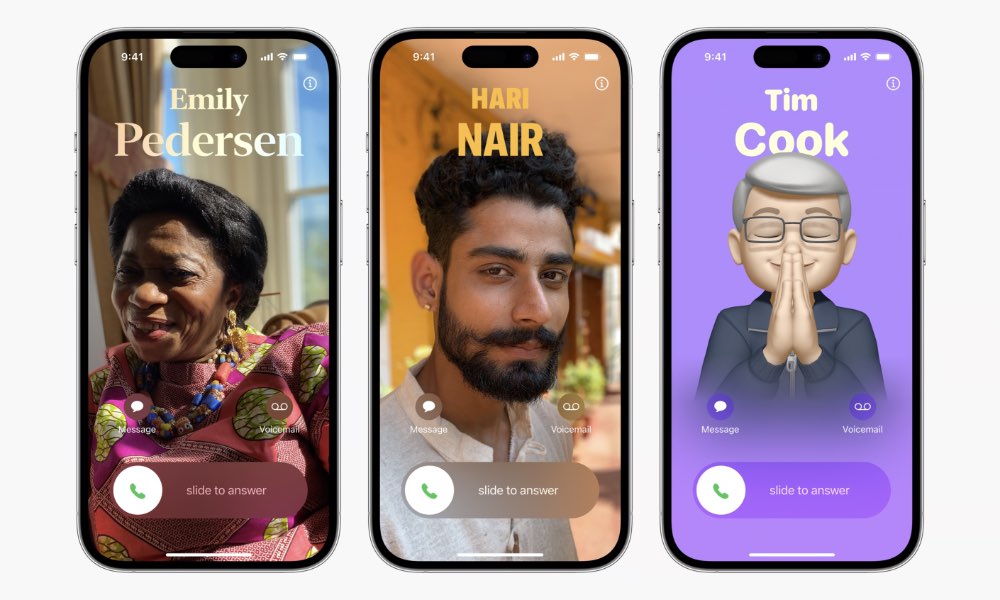 With iOS 17, your incoming call screen is getting a lot more interesting. You can now create a customized contact poster that your friends, family, and colleagues will see whenever you call them.
This can include a photo or a Memoji and, of course, your name. You can also create your own posters for contacts who don't share theirs with you or those you'd prefer to see a different way, and you have total control over who your contact poster gets shared with.
---
Live Voicemail
With iOS 17, your iPhone now has a built-in answering machine. With Live Voicemail turned on, your iPhone will automatically answer any calls you miss or decline, play your voicemail greeting, and immediately start recording whatever message the caller is leaving you.
As they're doing this, you'll see the message transcribed on your iPhone in real-time, so you can see what they're saying as they're leaving the message without having to wait to check it later. More significantly, you can also pick up the call and break in on the message, just like an old-school answering machine from the eighties.
The Live Voicemail gets saved to your Voicemail list the same way a normal Visual Voicemail does, and your carrier's Visual Voicemail service is still there to back you up for those times when your iPhone is turned off, in Airplane Mode, or otherwise out of cellular coverage.
---
A New Stickers Experience in Messages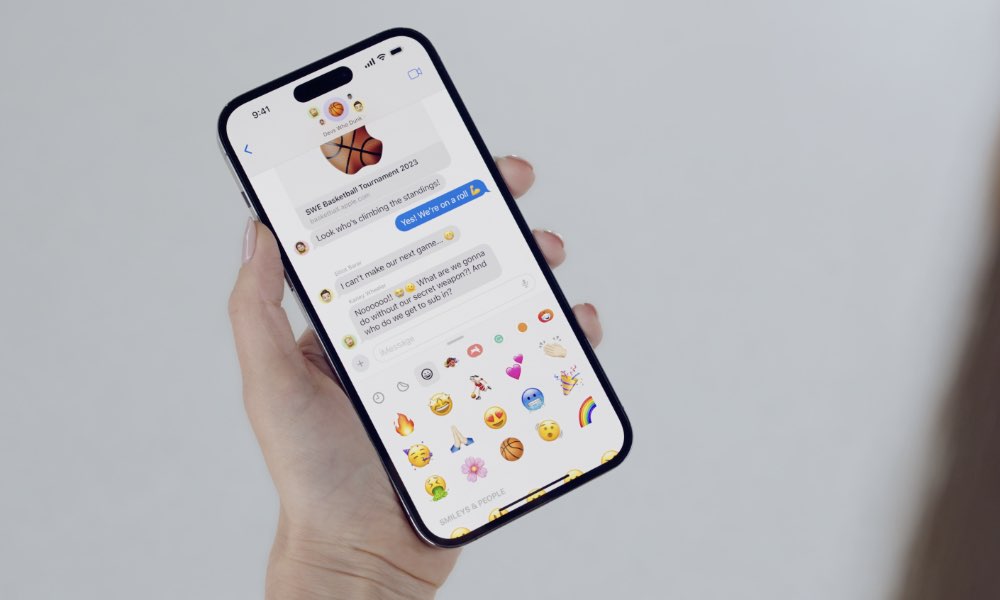 The iOS 17 Messages app gets a lot more fun, with Apple embracing stickers in a whole new way. Apple has reorganized the messaging app drawer to make it easier to use and grouped all your stickers into one place, including Live Stickers, Memoji, Animoji, emoji stickers, and third-party sticker packs you've downloaded.
You can react to any message with any sticker using the plus button, and later this year, Apple will also tie your stickers into the tapback menu. You can now lift a Live Photo away from its background and add it to your sticker location, along with new effects to dress up your stickers.
The Messages app also gets a bunch of other improvements, including search filters, a swipe gesture to reply to messages, transcribed audio messages, and even iMessage features like tapbacks and edits in traditional text messaging (MMS) groups.
---
Interactive Widgets
Apple's widgets are finally growing up to become far more useful, adding the ability to interact with them right from your Home Screen or Lock Screen.
This includes features like completing Reminders, controlling accessories in the Home widget, and playing or pausing media in the Music widget. What's even more exciting is now that iOS 17 is out, we should see third-party developers releasing updates for iOS 17, so you'll be able to take advantage of these same capabilities in your favorite apps.
When macOS Sonoma comes out in a few weeks, you'll also be able to have widgets from your iPhone appear on your Mac desktop — even for apps that don't have macOS versions.
---
NameDrop and AirDrop Improvements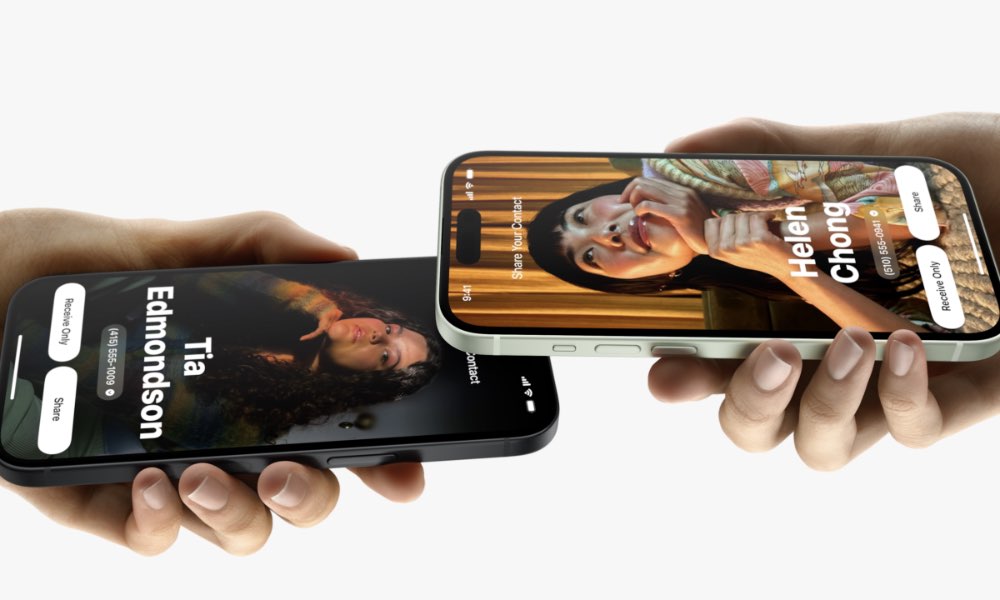 With iOS 17, AirDrop becomes a lot more magical, with the ability to exchange contact information with another iPhone or Apple Watch user simply by holding the two devices together.
You can also initiate regular AirDrop sharing or even start a SharePlay session in the same way. Just choose what you want to share, and then hold your iPhone near the other person's to begin beaming the data over.
Later this year, you'll also be able to send something a large file, like a 4K video, via AirDrop without needing to stay near each other until the transfer completes. When you move away from each other, Apple will continue the AirDrop transfer over the internet using iCloud.
---
Keyboard Enhancements
Updates to the iPhone keyboard may not sound like the most exciting enhancements, but they make a bigger difference than most of us realize since we rely on our touchscreen keyboards for almost everything we do with our iPhones.
That's why features like inline predictive text and improvements to autocorrect's accuracy are game-changing features of iOS 17. Your iPhone will now try to autocomplete entire sentences for you based on what it predicts you're going to type, so you can fill in the whole thing just by tapping the spacebar.
Autocorrect could also become a lot less frustrating as Apple has doubled down on its AI and machine learning features to significantly increase its accuracy, especially for English, French, and Spanish keyboards, where Apple now has a new transformer language model. Plus, with iOS 17, your iPhone will no longer be a "ducking" nanny for your vocabulary; explicit language you regularly use will be added to your personal dictionary and even be tracked on a per-app basis.
---
Safari Profiles, Passwords, and Private Browsing
Safari in iOS 17 gains the ability to create separate profiles so you can achieve a better work/life balance or just keep your hobbies and interests separate. Each profile gets its own history, cookies, extensions, Tab Groups, and favorites. It's like having multiple copies of Safari installed on your iPhone, and they'll still sync to the equivalent profiles on your iPad and Mac with iPadOS 17 and macOS Sonoma.
Private browsing also gets more private, with the ability to lock it behind Face ID, Touch ID, or your device passcode, so you won't have to worry about somebody taking a peek at what's in the "Private" tab if you hand them your iPhone to show them a web page. You can also set a separate default search engine when in Private Browsing mode, and Safari will ramp up its tracker blocking and fingerprinting protection to make it even harder for the websites you visit to identify you.
Apple has also taken its password manager up to a new level, with support for sharing passwords and passkeys with friends and family members, plus the ability to auto-fill one-time verification codes from Apple Mail and automatically clean them up from both Mail and Messages after they've been used.
---
CarPlay Karaoke in Apple Music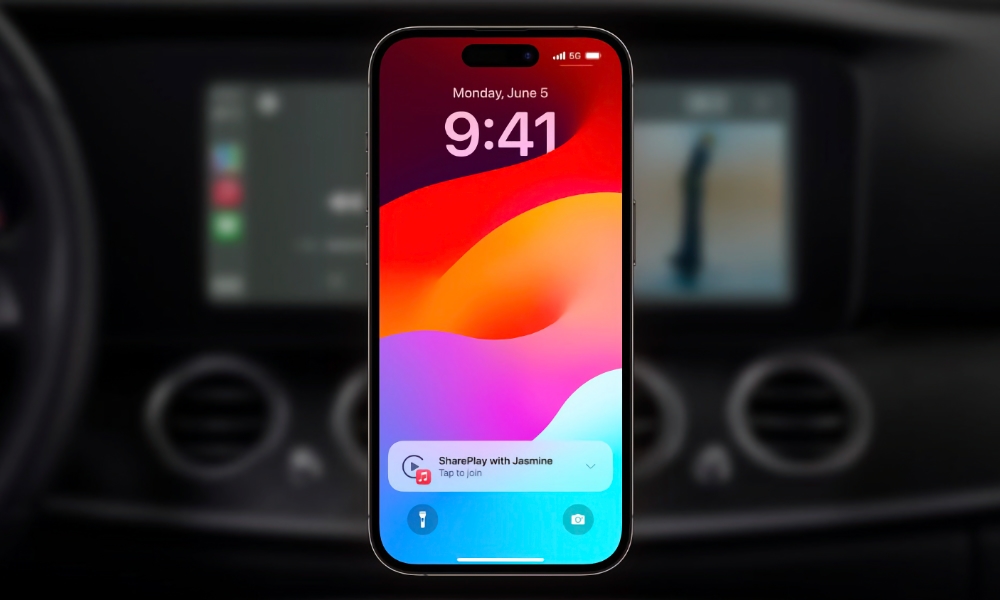 With iOS 17, you'll now be able to take your party playlist on the road with the ability to start a music SharePlay session from your car dashboard and let your friends add their own music to your active road trip playlist — whether they're in the back seat or somewhere else on the globe.
Later this year, an iOS 17 update will also add collaborative playlists where you and your friends can add, reorder, and remove songs and even use emoji to react to their song choices in Now Playing.
Plus, if you have a third-generation Apple TV 4K (the 2022 model), you can even use the Continuity Camera on an iPhone 12 or later to connect to the Apple TV and use Apple Music Sing to dance and sing along to the lyrics of your favorite tunes.