Which New iOS 17 Features Will Work With Your iPhone?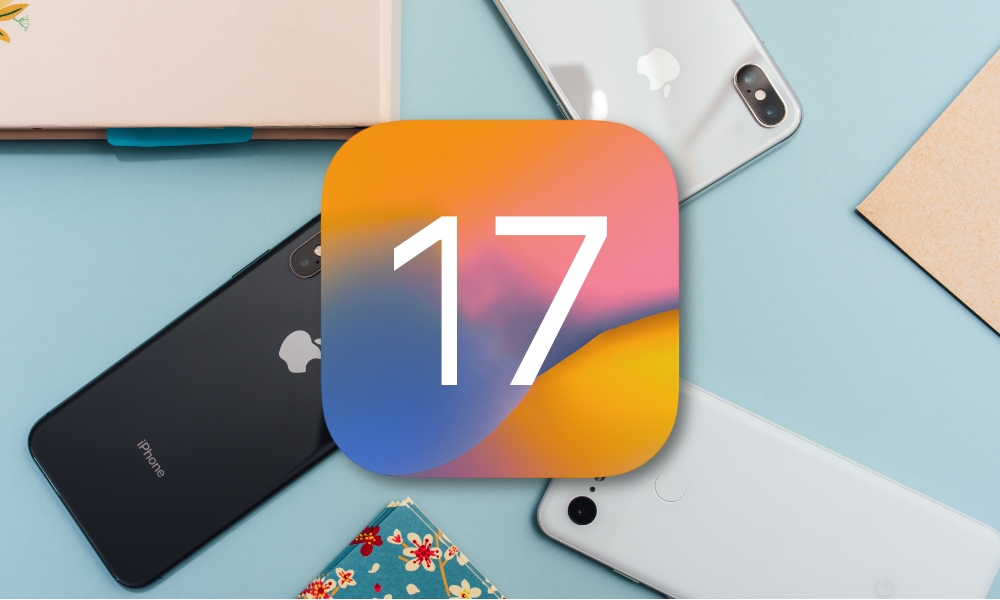 On Monday, Apple unveiled iOS 17, the next major update to its iPhone operating system. While the update brings several new features to the iPhone, not all of those features will work on all iPhones, even if the device is compatible with iOS 17.
Just for reference, the iOS 17 compatible handsets include:
All iPhone 14 models
All iPhone 13 models
All iPhone 12 models
All iPhone 11 models
iPhone X

S

and XS Max
iPhone X

R

iPhone SE (2nd generation or later)
Here are the new features coming to iOS 17 that will be compatible with only certain iPhone models.
Live Voicemail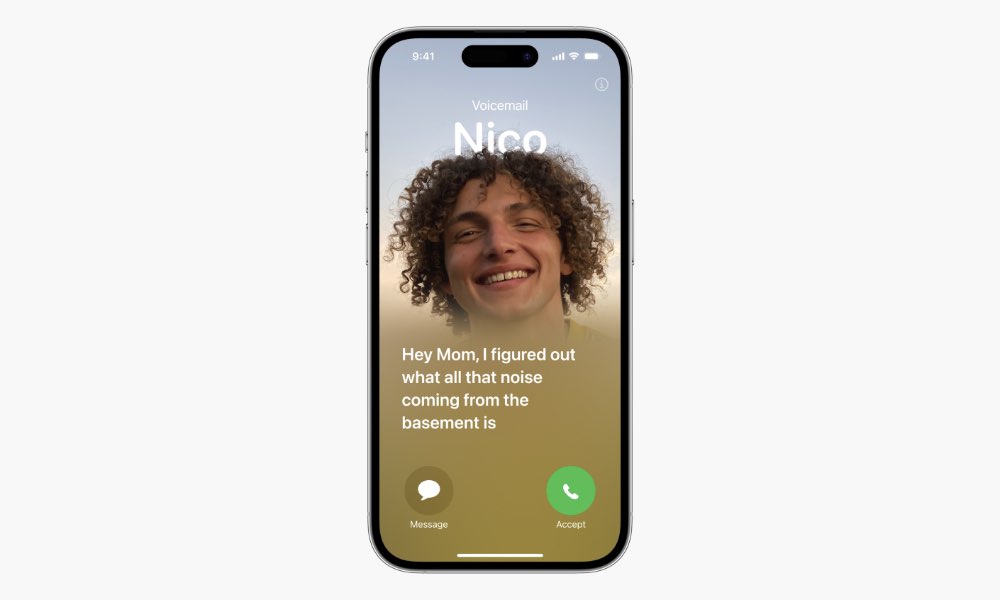 The new Live Voicemail feature displays a real-time live voice transcription of a voicemail on your iPhone's lock screen. This allows you to make an informed decision about picking up a phone call. This feature works with all iPhones that can run iOS 17. However, it will only be available to iPhone users residing in the U.S. and Canada at launch.
FaceTime 3D Reactions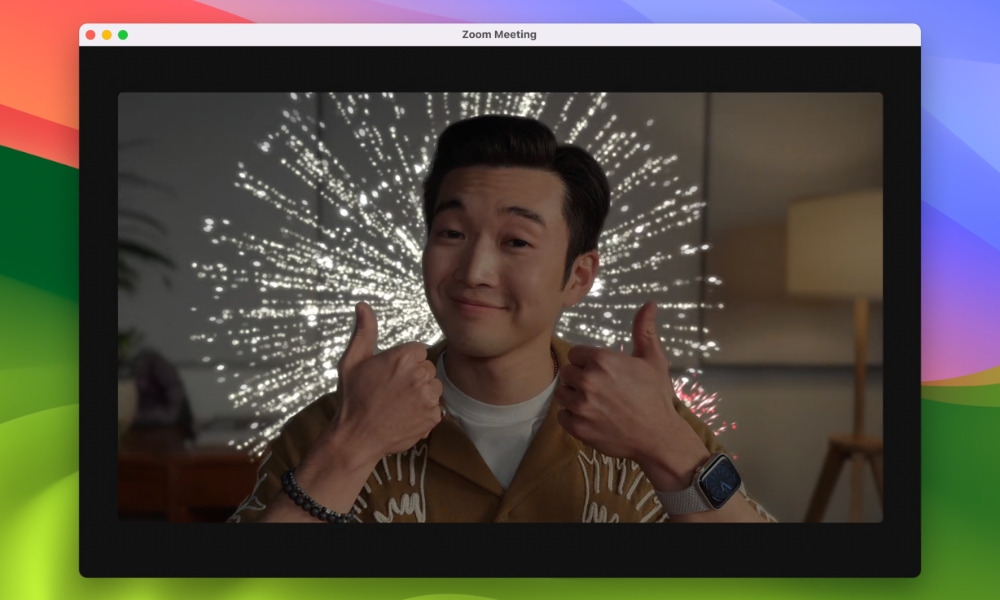 iOS 17 allows users to leave a video message when someone doesn't pick up their FaceTime call, and also includes new 3D reactions that will detect your hand movements to show various effects, including hearts, confetti, and fireworks. That latter feature requires an iPhone 12 or newer.
FaceTime on Apple TV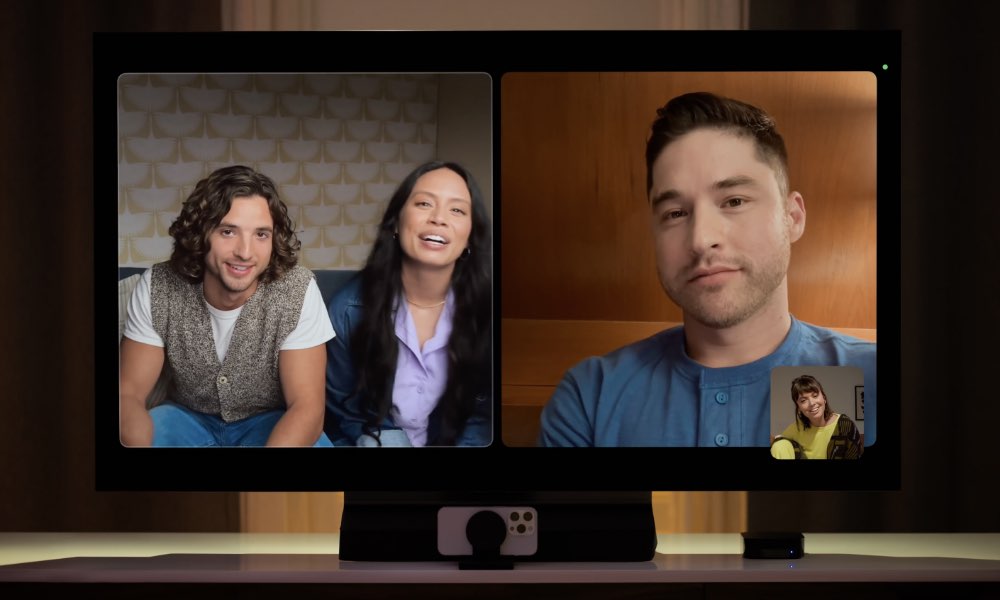 By using both iOS 17 and tvOS 17, you can wirelessly start a FaceTime call on the big screen. The new feature is compatible with any iPhone model that can run iOS 17, although again you'll only be able to send 3D Reactions with an iPhone 12 or newer model. On the Apple TV end of things, you'll need a second-generation 2021 Apple TV 4K or newer.
NameDrop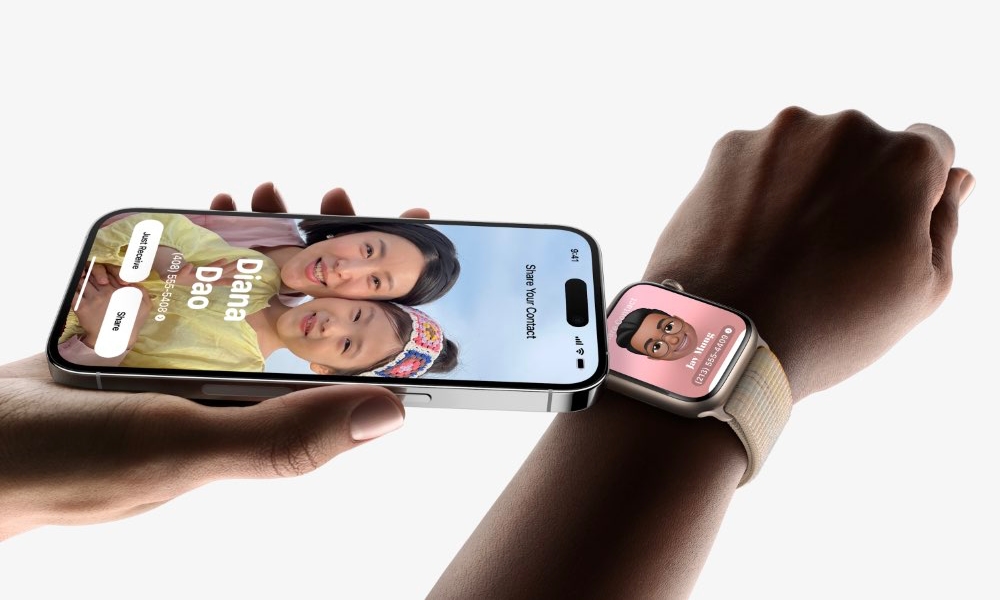 The new NameDrop feature allows users to share their contact information with other iPhones by simply holding it close to another person's iPhone or Apple Watch. This feature is compatible with all iPhone models capable of running iOS 17. However, Apple Watch users will need to have a Series 6 or newer.
'Siri' Instead of 'Hey Siri' and Back-to-Back Requests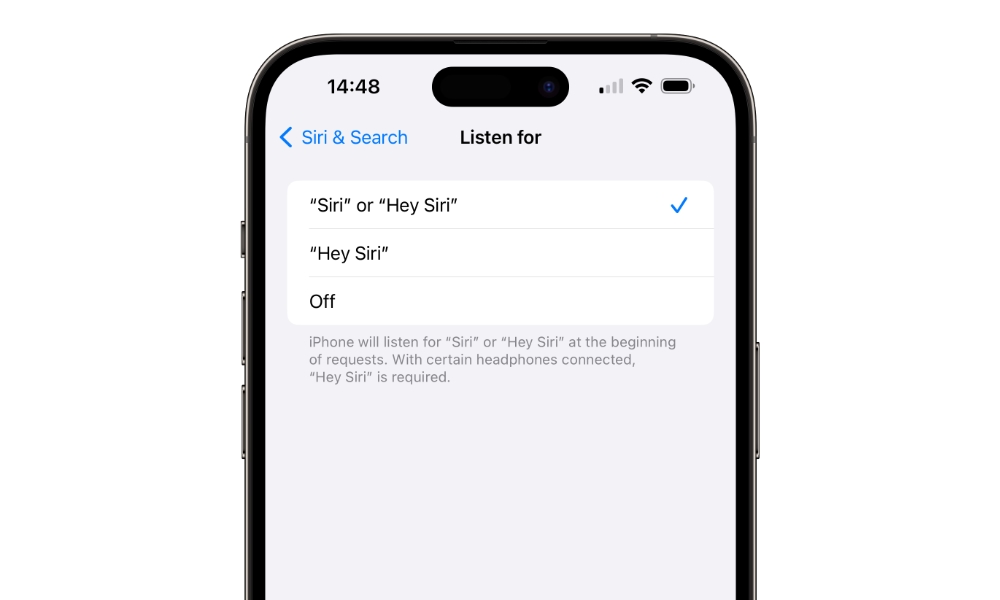 iOS 17 users no longer have to say "Hey, Siri" and can instead simply say "Siri" to call up the virtual assistant. The new command works with any iOS 17-compatible iPhone, but only in English or now. If you want to call up Siri using the shorter phrase through your earbuds, you'll need the second-generation AirPods Pro; older AirPods still require the "Hey" prefix.
Back-to-back requests for Siri are also a new feature in iOS 17. Once you've activated Siri, you can ask for multiple requests without having to say "Siri" a second time to summon it. So, you can say, "Siri, unlock the front door," and then, "Remind me to send an email to Bill tomorrow," without the need to utter "Siri" for a second time. This feature is also limited to English speakers for now.
Enhanced Autocorrect and Keyboard Predictions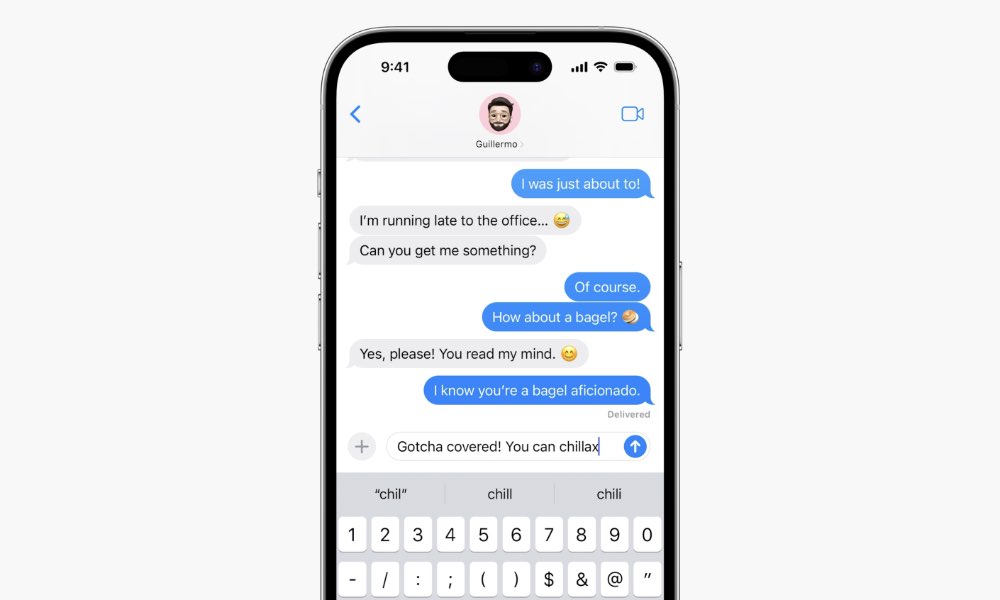 iOS 17 uses machine learning to better understand how you type on your iPhone, which should result in more accurate and customized autocorrect. The feature temporarily underlines what's been changed and you can revert back to the original word with just a tap of a finger. This feature is only compatible with the iPhone 12 and newer. The feature is also currently limited to these languages: Arabic, Dutch, English, French, German, Hebrew, Korean, Italian, Polish, Portuguese, Romanian, Spanish, and Thai.
iOS 17's new keyboard-related feature provides inline predictions as you type. You can autocomplete the predictions for you with a tap of the space bar. An iPhone 12 or newer is required and the feature only works in English.
StandBy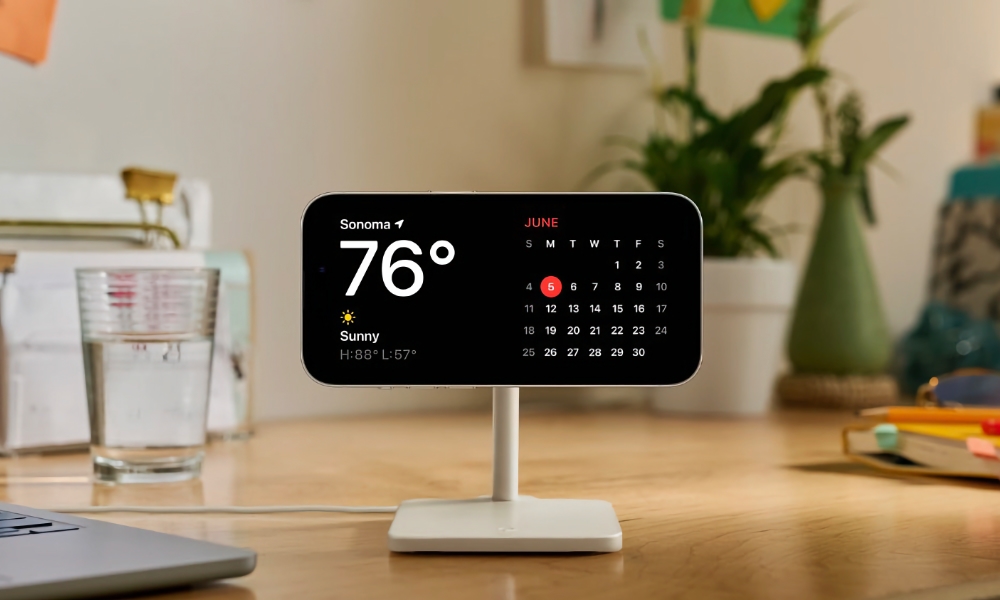 iOS 17's new StandBy mode offers up a new interface that displays full-screen widgets when the iPhone is positioned horizontally and connected to a charger. StandBy mode works on any iPhone compatible with iOS 17, but of course, only the iPhone 14 Pro models have the Always On Display needed to show this info on the screen all the time.
AirPods: Adaptive Audio and Faster Automatic Switching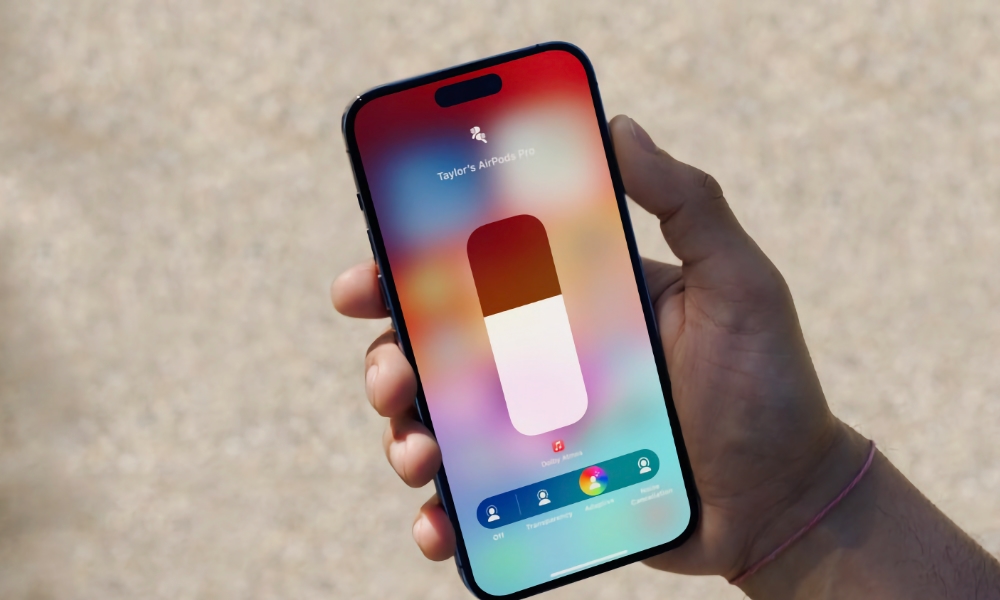 Adaptive Audio on the AirPods combines Transparency and Active Noise Cancellation to match the conditions of the sound environment.
Users can listen to music without missing out on what's going on around them. If someone speaks nearby, a conversation awareness option lowers the sound level of the music and cuts back on background noise, allowing users to focus on voices.
iOS 17's Adaptive Audio and Conversation functions also work on phone calls, making it easier for users to hear the person they're in a conversation with.
Faster automatic switching is also featured in iOS 17 to allow users to switch their AirPods between multiple Apple devices more easily and quickly than in previous versions of iOS.
While these features are compatible with all iPhone models, they only work with the second-generation AirPods Pro earbuds, as it's the only model that contain Apple's more powerful H2 chip.
AirPods: Press to Mute
Users can now press the stem of their AirPods to mute or unmute a phone call. This feature works with third-generation AirPods and both AirPods Pro models. It is also compatible with AirPods Max using its Digital Crown.
Point and Speak
The new Point and Speak accessibility feature makes it easier for vision-impaired users to "read" objects that have text labels. By pointing your iPhone camera at the object, it will read aloud the text it detects. This feature works only with iPhones equipped with a LiDAR scanner, meaning only iPhone 12 Pro and newer Pro models work with this new feature.
Home Activity History
The Home app's new Activity History allows users to view recent activity for door locks, garage doors, contact sensors, and your security system. as well as when the activity occurred. This feature is compatible with any iPhone running iOS 17. Keep in mind that you will need to update your Home app Architecture before enabling this feature.