A New Stickers Experience in Messages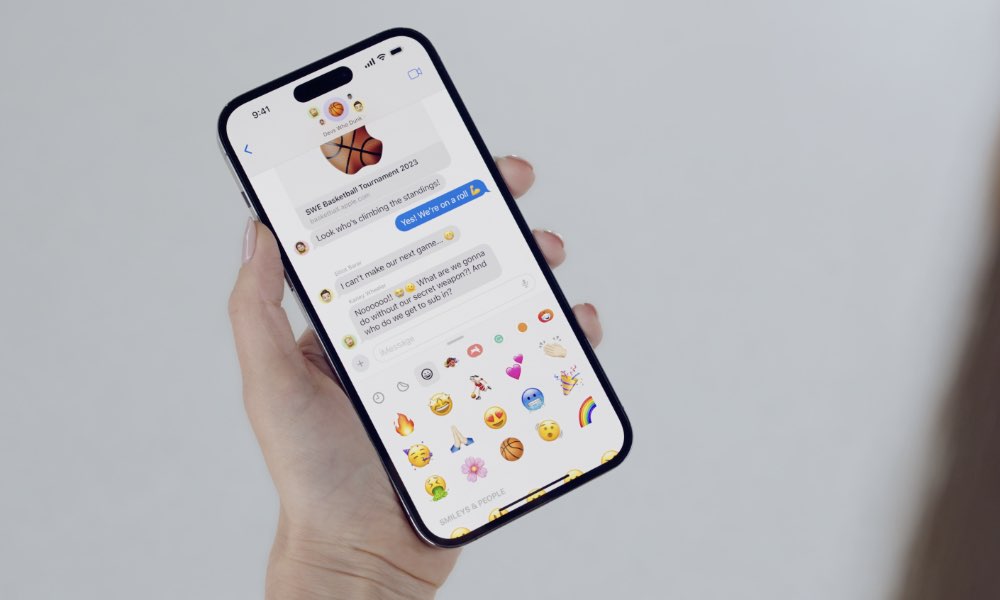 The iOS 17 Messages app gets a lot more fun, with Apple embracing stickers in a whole new way. Apple has reorganized the messaging app drawer to make it easier to use and grouped all your stickers into one place, including Live Stickers, Memoji, Animoji, emoji stickers, and third-party sticker packs you've downloaded.
You can react to any message with any sticker using the plus button, and later this year, Apple will also tie your stickers into the tapback menu. You can now lift a Live Photo away from its background and add it to your sticker location, along with new effects to dress up your stickers.
The Messages app also gets a bunch of other improvements, including search filters, a swipe gesture to reply to messages, transcribed audio messages, and even iMessage features like tapbacks and edits in traditional text messaging (MMS) groups.