StandBy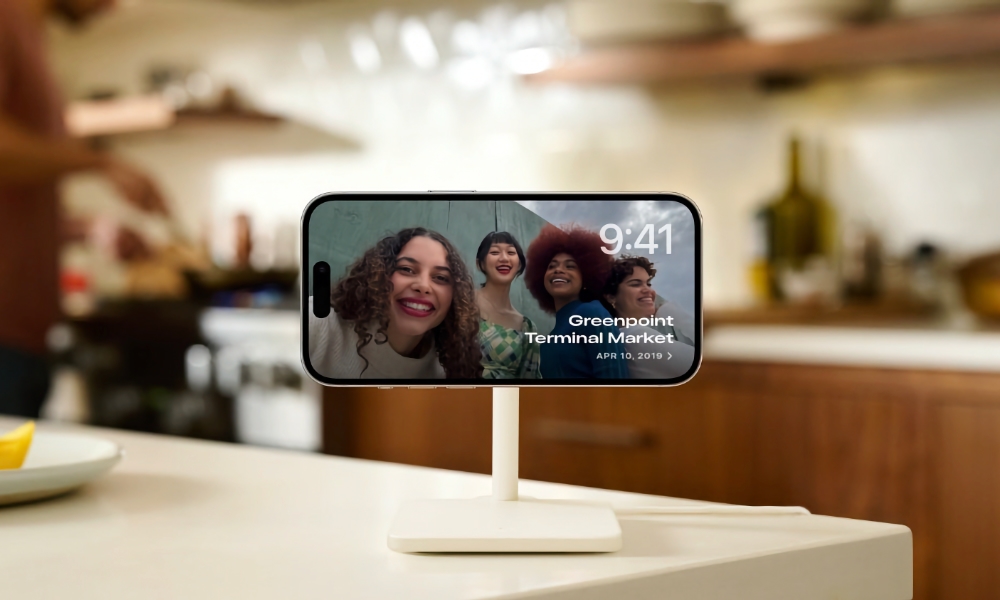 Among the most exciting new features in iOS 17 is one that you'll probably find yourself using every day — especially if you have an iPhone with an always-on display.
Apple's new StandBy mode lets you turn your iPhone into a smart display whenever it's docked on a MagSafe charging stand, whether on your bedside table, at your desk, or in the kitchen. You can display a two-pane widget view with lots of helpful information and interactive widgets for things like home controls and reminders, or you can opt for a dynamic photo gallery or a variety of personalized clock faces that are kind of like Apple Watch faces for your iPhone.
It's all designed to be glanceable and viewable from a distance, and even notifications, Live Activities, and Siri responses will be shown in a full-screen view so you can see what's going on from the other side of the room without reaching for your iPhone. It also dims at night so that it won't disturb your sleep. You can even have a unique view for each MagSafe charger around your home, so you can show off family photos when your iPhone is docked in the living room, your calendar and reminders at your desk, and an alarm clock on your bedside table.