Apple Releases First iOS 17.1 and watchOS 10.1 Betas to Developers | Here's What's New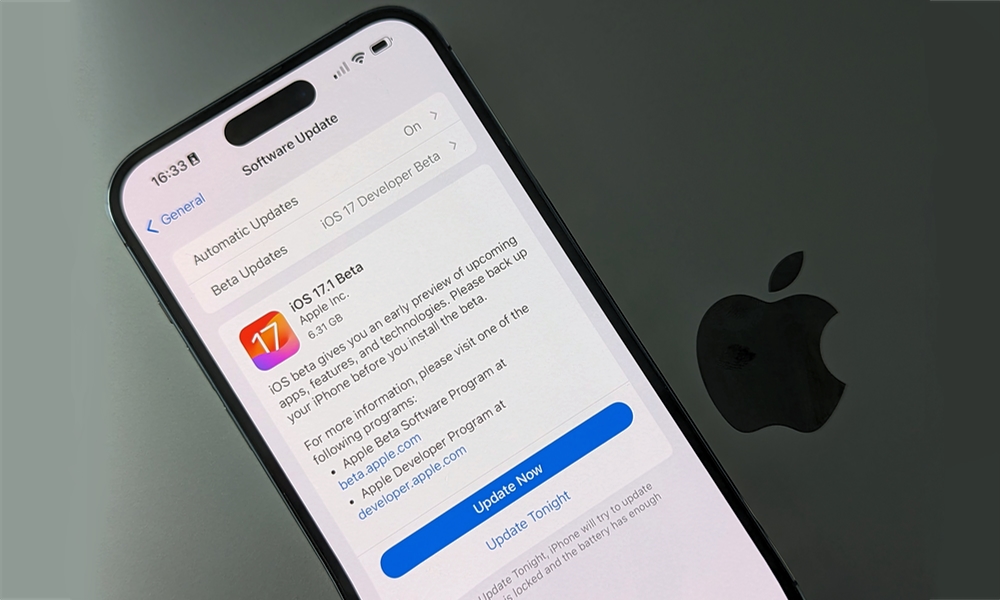 With the paint barely dry on yesterday's iOS 17.0.2 and watchOS 10.0.2 releases, Apple is now rolling out the first major point release betas of this year's big OS updates to developers.
This includes iOS 17.1 for the iPhone, watchOS 10.1 for the Apple Watch, iPadOS 17.1 for the iPad, tvOS 17.1 for the Apple TV, and even macOS 14.1. That last one comes only a day after the public release of macOS Sonoma.
While Apple's developer release notes for the iOS 17.1 beta are relatively sparse, mentioning only some minor fixes for widgets and some known Wallet & Apple Pay issues, it looks like iOS 17.1 could be adding some of the iOS 17 features that were promised for "later this year."
What's New in iOS 17.1 Beta 1
First, we have some excellent news for Apple Mail fans: iOS 17.1 beta 1 returns the suggested folder feature when moving messages. This mysteriously disappeared late in the iOS 17 beta cycle, but it turns out it was indeed a bug and will be returning in iOS 17.1.
Further, while there's no indication that the more prominent tri-tone app notification sound is returning, iOS 17.1 does restore the missing custom tones for text and email notifications, so this is another one that we can chalk up to a bug in iOS 17.0.
The first iOS 17.1 beta also adds support for AirDrop transfers over the Internet. Apple announced this feature would be part of iOS 17 during its June Worldwide Developers Conference, but it didn't make the cut for iOS 17.0, perhaps because Apple needed to get its background server infrastructure ready to support it.
While it's not clear if the feature is fully operational yet, the first iOS 17.1 beta adds the underlying support, suggesting that it should be ready for the public release in the coming weeks. A new option in Settings allows you to choose whether you want transfers to continue over cellular connections when you move out of AirDrop range or limit them to Wi-Fi to save data.
The first iOS 17.1 beta also adds the ability to mark songs, albums, artists, and playlists as Favorites in the Music app. These will ultimately contribute to an automatically generated Favourite Songs playlist. That's not here yet, but it may show up in a later beta.
Apple will also let you customize the look of your playlists by choosing an image from a library of abstract backgrounds with your playlist name overlaid on top. You can find this by tapping the three-dot menu while viewing a playlist and choosing Edit from the menu that pops up. It's a refreshing change from the 2×2 grid of album artwork that should provide a less cluttered and more attractive playlist view.
Sadly, there's no sign of the Collaborative Apple Music Playlists, but it's too early to rule out the possibility that these could still make it into later betas in time to be part of the final iOS 17.1 release.
There's also no good news for those hoping the new iPhone 15 battery health features would come to older iPhone models; this also continues to be limited to the iPhone 15 lineup in iOS 17.1, at least for now.
The other big thing we're waiting for is Apple's new Journal app, but since that's expected to be a separate app, it may not be tied to an iOS 17 point release and could potentially come at any time.
What's New in watchOS 10.1 Beta 1
The first watchOS 10.1 beta also has a few tricks up its sleeve, most notably the addition of support for NameDrop.
Although iOS 17.0 allows iPhone owners to share contact information with NameDrop between two iPhones, Apple also promised that this would work between an iPhone and an Apple Watch. However, that was conspicuously absent in watchOS 10.0, with the fine print saying it would be coming "in an update later this year.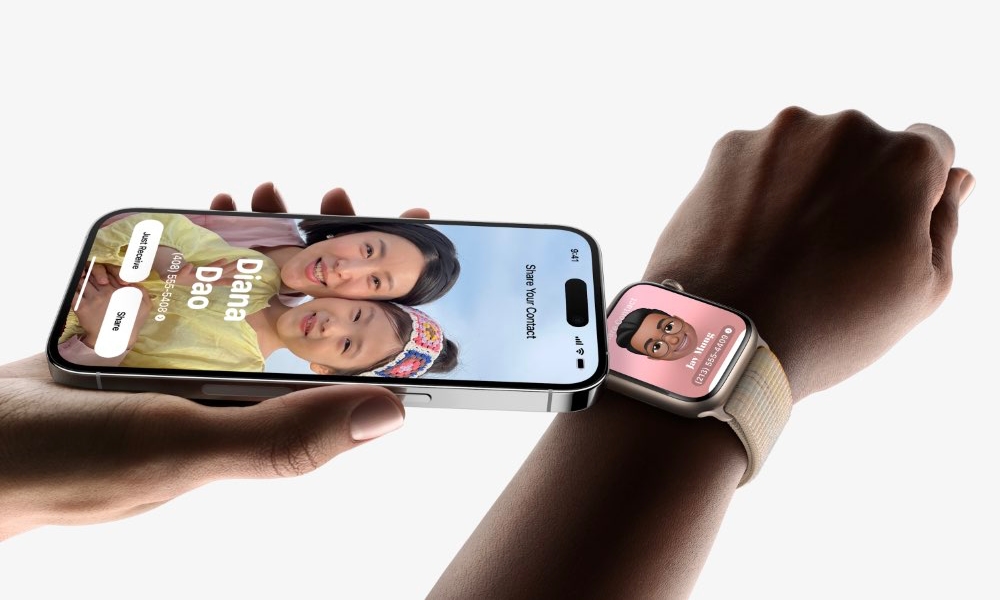 With watchOS 10.1, NameDrop not only arrives to support contact sharing with an iPhone but also between two Apple Watches. It makes sense that you should be able to do this, but Apple hadn't previously mentioned the possibility, so it's a nice surprise.
However, there's a catch. While watchOS 10 can be installed on any Apple Watch going back to the 2018 Series 4, NameDrop requires an Apple Watch Series 7 or later, including the Apple Watch SE 2 and any Apple Watch Ultra.
The Apple Watch Series 9 and Apple Watch Ultra 2 are also missing the new Double Tap gesture in watchOS 10. While the first watchOS 10.1 developer beta doesn't provide any way to switch this on, the folks at 9to5Mac have found code hidden in the new beta that confirms it's coming in watchOS 10.1, so we imagine it will appear later in the beta cycle.