We Won't See These iOS 17 Features Until Later This Year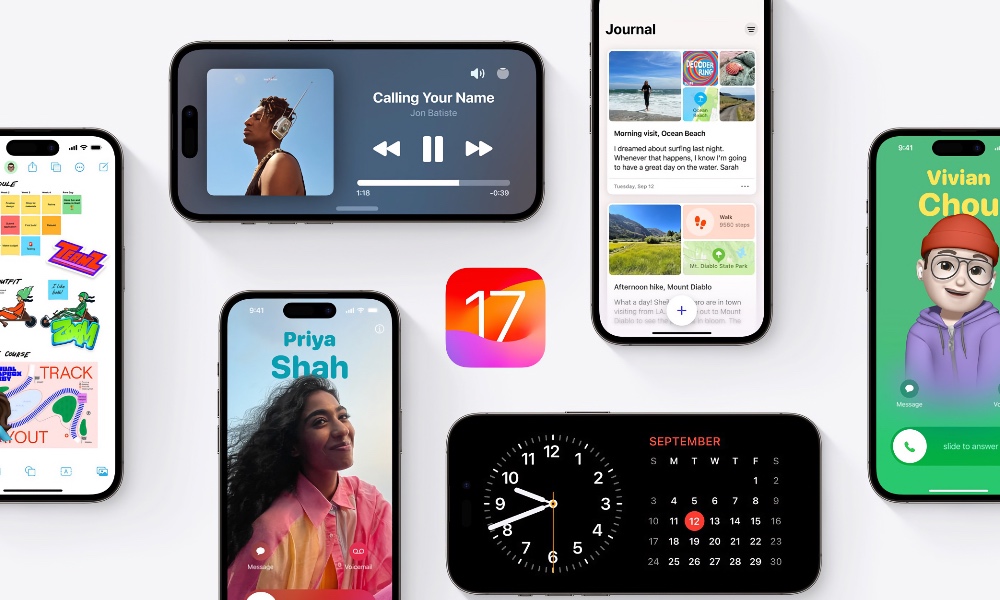 Apple's new iOS 17 mobile operating system, which is compatible with the iPhone XS and later, will be released to the public on Monday, September 18. As we've already seen, the upcoming major software includes several new and exciting features, but unfortunately, not everything Apple announced in June will be available in the initial iOS 17.0 release.
Good things come to those who wait, so as we bide our time, we'll take a look at three new iOS 17 features that Apple has designated as "coming later this year" on its website, likely in an iOS 17.1 or iOS 17.2 update.
After that, we'll also look at several other new features that are not quite ready for prime time and that are marked as "coming later this year" in a PDF that it shared earlier this week.
Journal App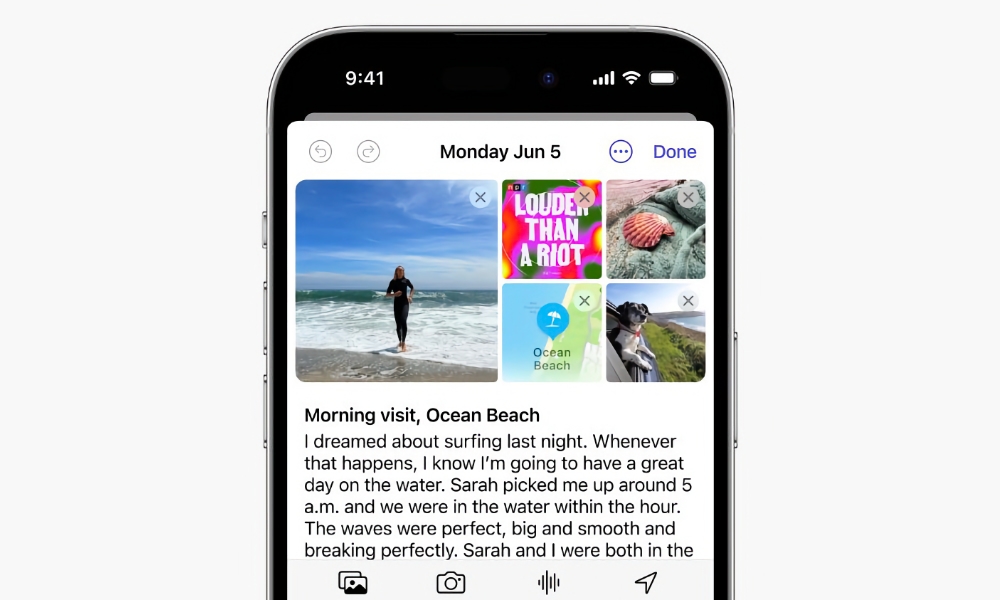 Apple showed off its all-new Journal app at WWDC 23, saying the app "lets you write about your experiences, find meaningful insights, and let journaling suggestions and writing prompts help you get started." The app also provides notifications when it comes up with new journaling suggestions. It also allows users to add music and podcasts to their journals. Several other new features are also on the way, but we'll have to wait a bit to enjoy them.
Collaborative Apple Music Playlists
Apple Music's new Collaborative Playlists feature will allow multiple people to add, edit, and reorder shared playlists. I guess we'll just have to do all of that to our own playlists until this new feature is ready to go.
AirDrop Transfers via the Internet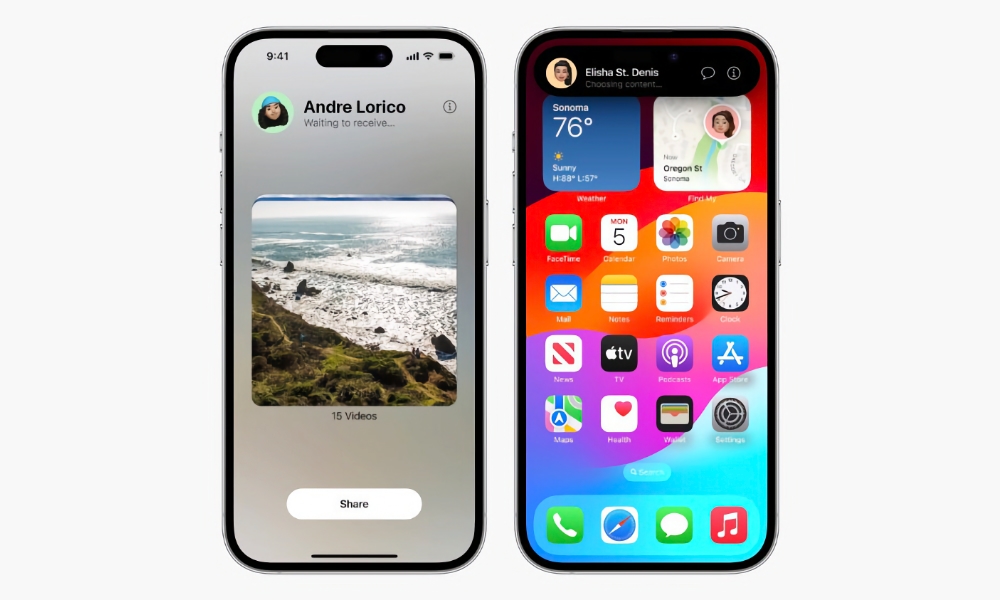 This feature allows AirDrop transfers to continue over the internet when you're out of the traditional AirDrop method's range. Both you and the recipient need to be signed in to an iCloud account, but I'd venture to say that the lion's share of iPhone users are signed into an iCloud account.
Additional Features That Are "Coming Later This Year"
A Stickers feature that allows users to react to a message with a sticker via the plus button or the Tapback menu.
The catch-up arrow, which allows users to quickly jump to the first unread message in any group conversation by simply tapping the arrow that will be visible in the top-right corner.
Messages in iCloud will sync Message settings, such as Text Message Forwarding, Send & Receive accounts, and SMS filters across devices.
Podcasts can be played or paused or an Apple News+ audio story can be played directly from the Apple News widget.
The Music app will include a Favorite Songs playlist with the ability to favorite even more, including songs, albums, playlists, and artists.
Enhanced AutoFill and intelligent form detection for PDFs.
Apple Fitness+'s Audio Focus feature will prioritize the volume of either the trainers' voices or the music.
Apple ID proximity sign-in will allow users to bring a signed-in and trusted iPhone or iPad nearby and pair the devices by scanning the particle cloud, automatically signing in.
Apple employees are reportedly simultaneously testing iOS 17.1 and iOS 17.2. If Apple sticks to its traditional software cycle release timeframe, iOS 17.1 will likely be released to the public sometime during October, while iOS 17.2 should arrive sometime in December. Public betas will also likely be available in the weeks leading up to the final release of each update.