How to Move Multiple Apps at Once in iOS 11
Along with all of the new features added to iOS 11, Apple has also improved the user experience. They have redesigned Control Center to fit all of the controls onto a single page, added a simple volume HUD for full-screen videos, and even brought the ability to move multiple apps at once.
For years, organizing the Home screen in iOS has been a frustration. You can move only one app at a time, and this can be very annoying when it comes to repositioning a bulk of apps on the Home screen. Thanks to Apple, they finally listened to users by adding the ability to move apps in bulk in iOS 11.
Apart from moving multiple apps, you can also reposition multiple folders at once as well as move multiple apps into folders. Here's how it works in iOS 11.
How to Move Multiple Apps at the Same Time
Step 1: On the Home screen, tap and hold on an app until it starts wiggling.
Step 2: Next, touch and hold on an app that you wish to move and drag it to an empty area. Do not let go of the app just yet.
Step 3: Using another finger, tap on other apps that you'd like to move. As you tap them, you'll see that the icons move beneath the first app that you're holding.
Step 4: Once you're done selecting the apps to be moved, drag them to a different Home screen page and let go. All the selected apps will be placed there.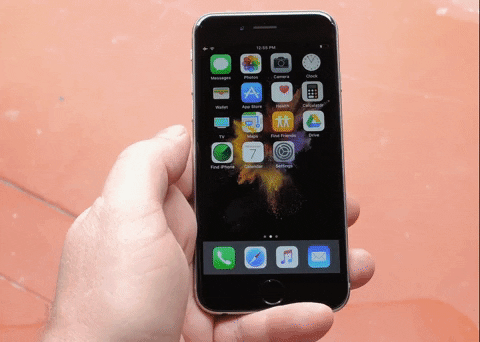 This is how you can move multiple apps at once in iOS 11. As you can see, it's a whole lot faster and easier than if you were to move apps individually. Animations by Gadget Hacks
So How Does This Work with Folders?
To move multiple folders, the process is the same. Select all the folders using the method outlined above and then drop them onto a different Home screen page. If you wish to move multiple apps into a folder, simply drop the selected batch of apps onto that folder.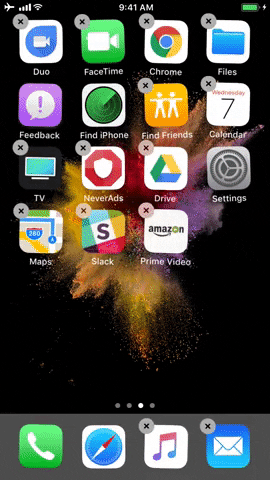 This is a great feature that Apple has finally added to iOS in iOS 11, and I'm sure that many users will appreciate it. It makes it very simple to organize the Home screen layout.
The first beta of iOS 11 was rolled out to registered developers, and the public release is slated for fall of this year. If you're not part of the Apple Developer Program, you can install iOS 11 without a developer account by reading the following article: How to Install iOS 11 Beta for Free Without Developer Account