Use a Different Search Engine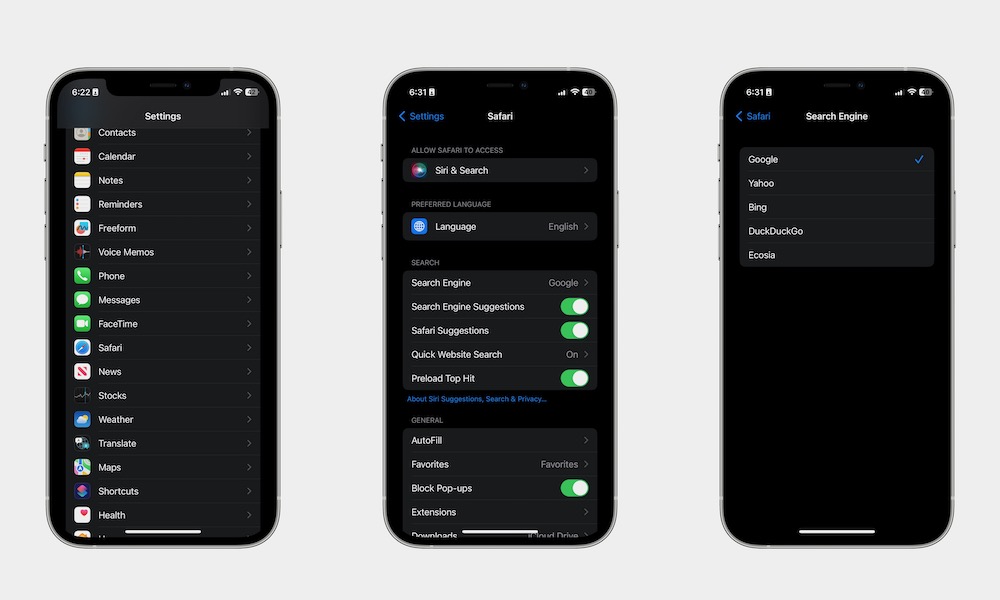 Google is a great search engine, but it's far from perfect. Fortunately, you don't have to rely solely on Google to search the web — there are many other options available.
You can quickly change your search engine by following these steps:
Open Settings.
Scroll down and tap on Safari.
Go to Search Engine.
Select the search engine you want to use.