Find a Word on Any Web Page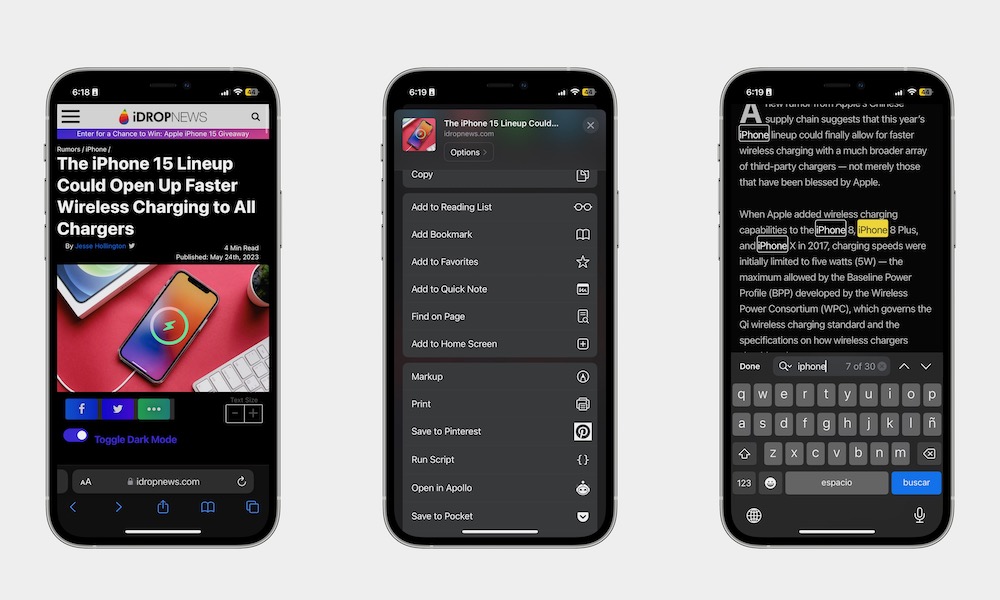 This feature isn't that well known, but you can actually search for specific keywords on any web page just like you would on your computer.
Open Safari and go to the web page you want.
Select the Share button located right at the bottom of your screen.
Scroll down and select Find on Page.
Enter the word or phrase you want to search for.
Safari will highlight the word you're searching for and will tell you how many times you'll find it on the page. You can use the arrows next to the search bar to switch words.