Use Safari Extensions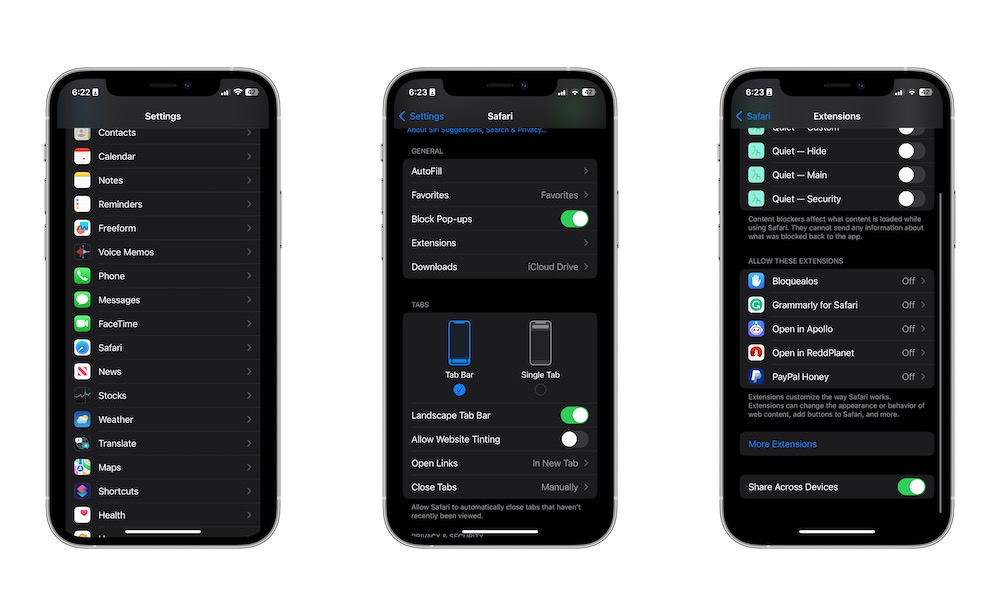 In recent years, Apple has added the ability to use extensions in the iPhone and iPad versions of Safari. There are already a ton of extensions available that you can download and start using.
To get started with Safari extensions, you need to:
Open the Settings app.
Scroll down and tap on Safari.
Scroll down again and tap on Extensions.
Enable all the extensions you want to use on your iPhone.
If you don't have any extensions yet, you can tap on More Extensions. Your iPhone will open the App Store and show you a list of all the Safari extensions available. Install them as you would install a regular app.