Share Your Website Settings Across All Your Apple Devices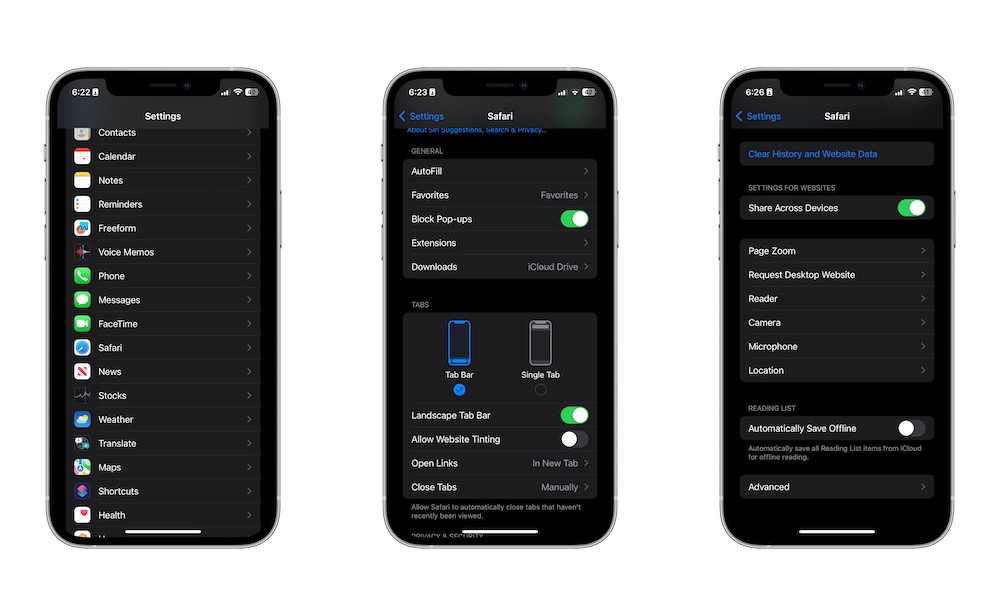 Thanks to the power of the Apple ecosystem, you can pretty much have all the same settings across all your Apple devices, and that includes your Safari settings.
By default, all the settings should be already syncing, but this is how you can enable or disable this feature:
Open the Settings app.
Scroll down and select Safari.
Scroll down again and, under Settings for websites, toggle Share Across Devices.