Create a New Tab Group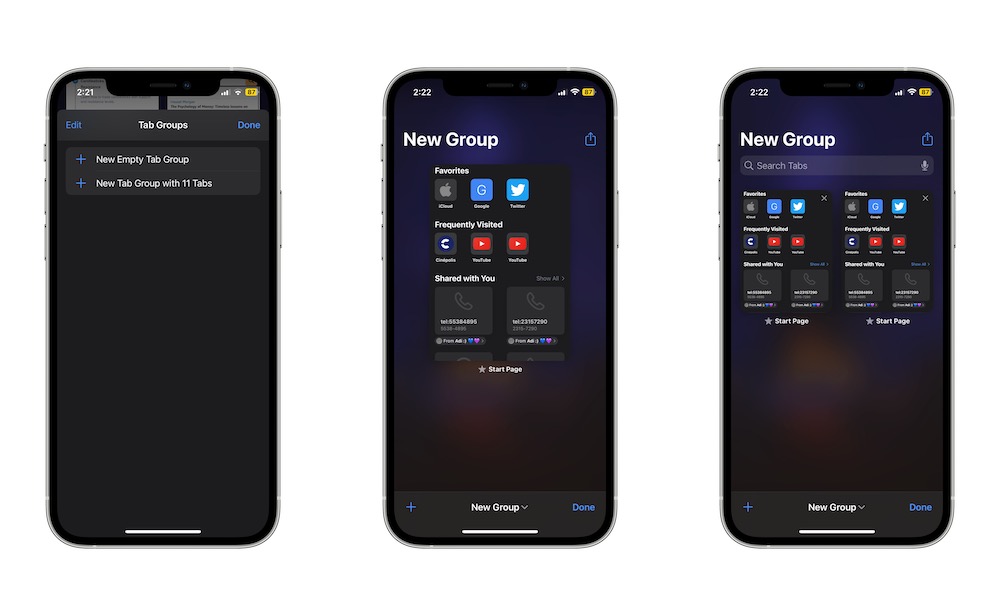 Most of us use Safari for both work and leisure, but keeping things organized can be a bit difficult, especially if you don't want to lose all your tabs.
That's where tab groups come in. You can create as many tab groups as you need for every aspect of your life. For instance, you can create a tab group for work, another one for watching Netflix, and another for whatever else you want. Here's how to create tab groups on Safari for iPhone:
Open Safari.
Tap the Tabs button at the bottom of your screen.
Scroll down and tap on New Empty Tab Group or New Tab Group with Tabs.
Enter the name you want for the tab group.
And that's it! You'll immediately go to the new tab group you've created. To go back to your tabs, all you need to do is tap the group's name at the bottom of the screen and then tap on the tabs at the top of the menu.