USB-C 'AirPods 4' Could Arrive With the iPhone 15 Next Month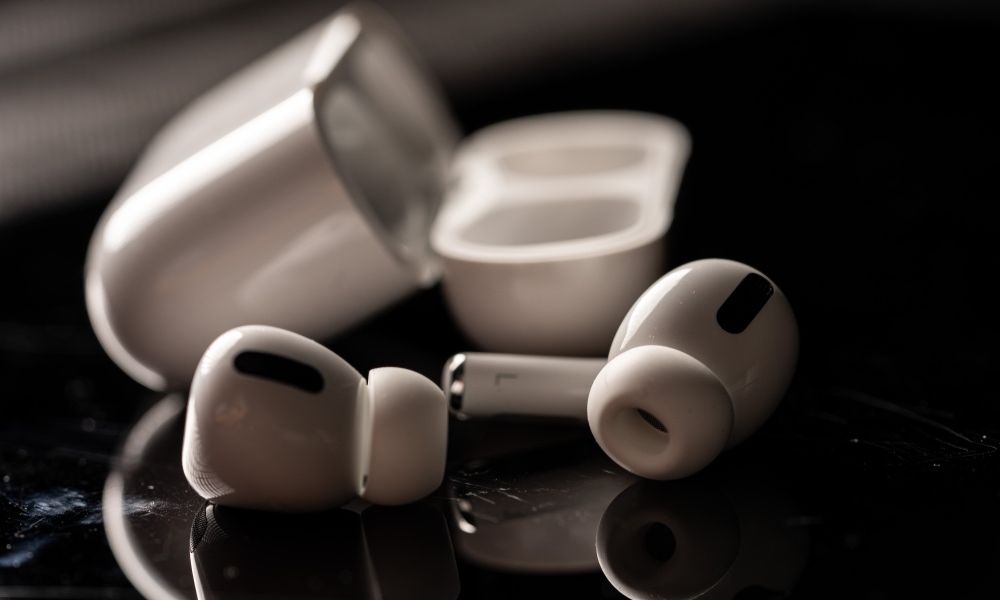 A little over a year ago, Apple analyst Ming-Chi Kuo predicted that Apple would be all-in on USB-C by 2024, and it's about to take the first big step into that brave new world next month when the release of the USB-C-equipped iPhone 15 lineup will drive the final nail into the coffin of the proprietary Lightning port.
However, while that will mark a significant move toward the death of the Lightning connector, Apple still has quite a few loose ends to tie up in the transition before we can truly say goodbye to our Lightning cables. Fortunately, if a new report is accurate, Apple is wasting no time ushering in USB-C replacements for some of its best-selling accessories, starting with the AirPods.
Since the advent of wireless charging cases for Apple's AirPods, it's unclear how many folks even plug their AirPods into a wired connection, but the good news is that those who do will soon be able to enjoy USB-C charging, leaving new iPhone 15 owners with one less reason to tote around a USB to Lightning cable.
Rumors that Apple will launch USB-C AirPods this year have been circulating for a while, and now Bloomberg's Mark Gurman is doubling down on a prediction he made in early July, suggesting that we're going to see some form of USB-C AirPods introduced "at the event" next month.
To match the new iPhones, Apple will introduce updated AirPods at the event that include a USB-C charging port.

Mark Gurman
While Gurman doesn't offer any specifics this time around, he said in July that Apple would be introducing a new AirPods Pro charging case with USB-C. However, today's comment about "updated AirPods" suggests we could also see an entirely new release of Apple's wireless earbuds.
Are 'AirPods 4' Coming?
It's unlikely he's referring to the AirPods Pro here, as those have only been on the market for a year. Gurman said as much in July when he pointed out that the AirPods Pro have been on a three-year update cycle thus far. While Apple could shorten that, it would be highly unusual to refresh the AirPods Pro so soon, particularly since they're the only existing model on track to receive all the latest and greatest new AirPods features in iOS 17.
By contrast, the standard AirPods were last updated in the fall of 2021 and, along with Apple's pricey AirPods Max, will be mostly left out of the iOS 17 party. That makes it an ideal time for Apple to release the next major version of its entry-level AirPods. These would not only be packed into a USB-C charging case but would also gain the H2 chip needed to handle features like Adaptive Audio, Conversation Mode, Personalized Volume, and the ability to call up Siri without a "Hey" prefix.
Of course, not all of these will be fully applicable to the standard AirPods since they aren't likely getting the Pro-exclusive Active Noise Cancellation (ANC), but the H2 chip will at least allow the "AirPods 4" to take their proper place in Apple's earphone lineup, in much the same way the AirPods 3 added Pro features like Spatial Audio.
In fact, history could repeat itself in a way this fall. While the AirPods Pro could charge wirelessly from any Qi charger, the AirPods 3 were also the first to usher in a MagSafe charging case. Since Apple wasn't ready to release a new version of the AirPods Pro, it upgraded the package to include a MagSafe charging case instead. Similarly, the "AirPods 4" will almost certainly come with a USB-C case, while Apple quietly updates the AirPods Pro 2 to include a USB-C case.
The bigger question will be whether that case will be made available as an upgrade for those who already own AirPods Pro. Apple never sold the AirPods Pro MagSafe case separately, although some folks were able to get it as "a replacement part" through AppleCare. However, the MagSafe case arguably wasn't that big of a deal — it didn't charge any faster than the non-MagSafe version, so the only special thing about it was the added magnets so you could attach your AirPods Pro case vertically to a MagSafe charging stand. By comparison, there may be a lot more demand for a USB-C case, especially for those who opt to upgrade to an iPhone 15 and no longer have any other need for a Lightning cable.
[The information provided in this article has NOT been confirmed by Apple and may be speculation. Provided details may not be factual. Take all rumors, tech or otherwise, with a grain of salt.]