5 Reasons to Wait for the iPhone 16 (And 5 Reasons Not To)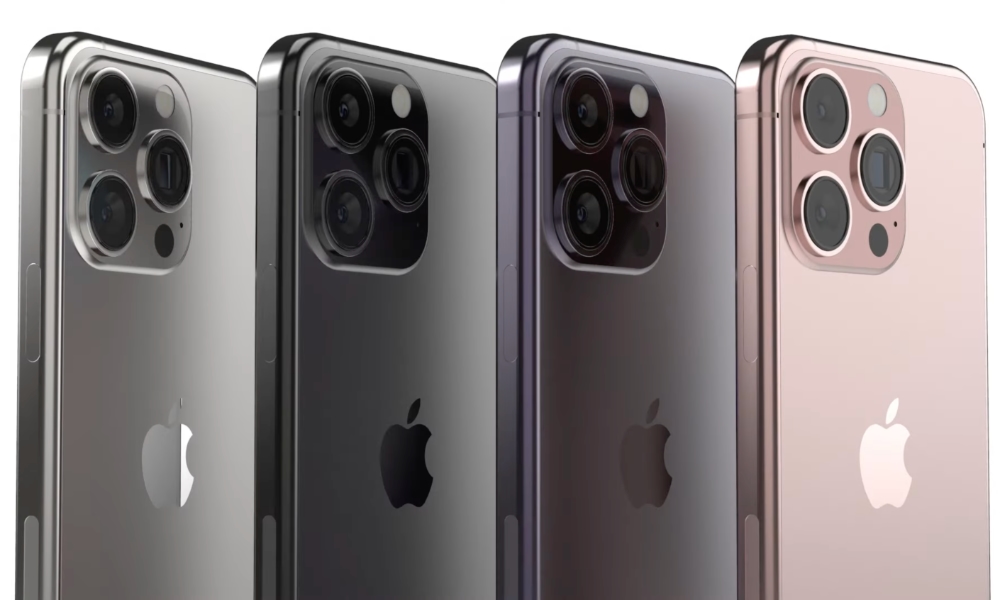 It's hard to believe, but Apple's iPhone 15 lineup is just a few months away. If Apple respects tradition, we should see four new iPhones launch in September.
What's even harder to believe is that even though the iPhone 15 hasn't come out yet, we're already hearing rumors about next year's iPhone 16.
You're probably also wondering if this is a little too much. After all, the iPhone 15 will undoubtedly be an incredible smartphone with everything you need. While that's true, if you're willing to wait, you might find that the iPhone 16 is even more worth waiting for.
Of course, not everyone thinks the same way, so here are five reasons why you might want to wait for the iPhone 16 — and five reasons why you should just buy the iPhone 15.
Wait: The New Periscope Camera
There have been a lot of rumors about Apple's new periscope camera. This new camera system uses a type of technology we haven't seen on an iPhone yet, promising a more detailed optical zoom.
The iPhone wouldn't be the first one with this camera. Other smartphones from Google and Samsung have already been using periscope lens systems for years. However, we might finally see it arrive on an iPhone. Some rumors say that Apple will feature a periscope camera in both new iPhone 15 Pro models, while others say it will be reserved only for the larger iPhone 15 Pro Max, possibly not coming to the smaller Pro model until next year's iPhone 16 Pro.
On the other hand, others suggest that Apple might wait until the iPhone 16 Pro to introduce this camera. While we don't know which rumor is true, you might be better off waiting one year to get the best camera on an iPhone yet.
Wait: A Bigger Pro Display
While the iPhone has never had the biggest display on the market, both the iPhone Pro and the iPhone Pro Max feature a pretty large screen that's perfect for almost everyone.
With that said, if you're looking for an even bigger display, you might be better off waiting until next year. Rumor has it that Apple will increase the display size on its Pro models next year.
If rumors are correct, the iPhone 16 Pro will feature a 6.3-inch display, which is way bigger than the 6.1-inch we're used to seeing. Likewise, the iPhone 16 Pro Max will have a massive 6.9-inch display, which is a little bigger than the current 6.7-inch display, but it'll be a pretty huge screen overall.
Granted, this won't make people who love smaller iPhones happy, but if you're not one of them, then it's a good decision to wait.
Wait: If You've Recently Bought a New iPhone
Whether you have the iPhone 13 or iPhone 14, you really don't need to get the iPhone 15 this year. You already have a pretty solid iPhone it should last you at least five to six more years if you want it to.
While the iPhone 15 is expected to bring a ton of new cool features, including the possibility of the first-ever USB-C port, none of these features are enough to justify getting a brand new iPhone so soon, especially if you're on a budget.
Wait: A Better Processor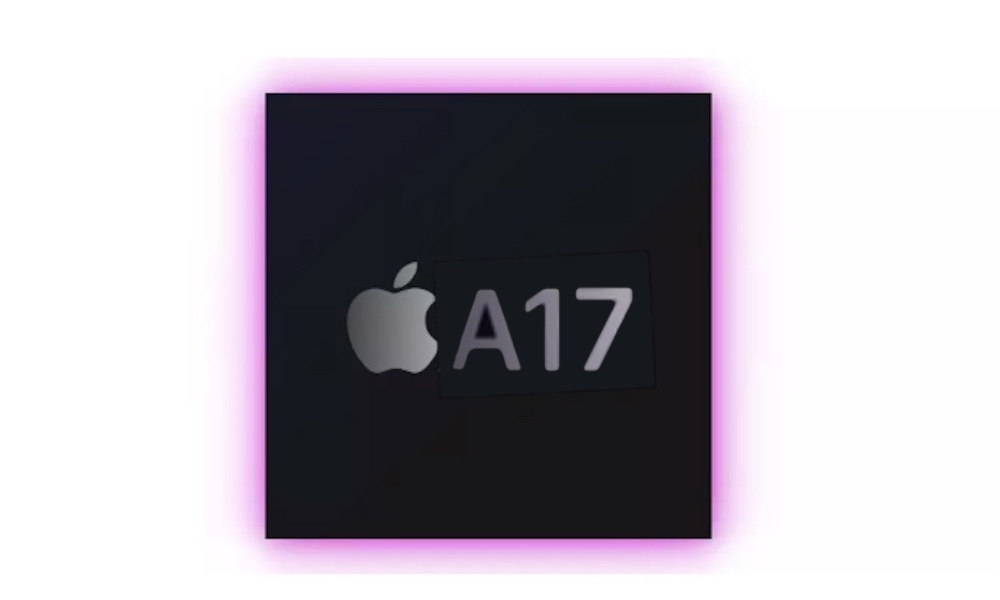 Even though there aren't many rumors about this, it's pretty obvious that Apple will introduce a brand new chip with the iPhone 16 Pro lineup that will be the most powerful chip in an iPhone yet.
However, if Apple continues the trend it started last year, next year's non-Pro iPhone 16 lineup will feature the same chip that the iPhone 15 Pro has, which should be the A17 Bionic chip.
On the other hand, if you get the iPhone 15 this year, chances are you'll get the A16 Bionic chip that's currently exclusive to the iPhone 14 Pro lineup.
Wait: If You Hate the Notch
Not everyone likes the notch. In fact, many people really hate it. While Apple introduced a Dynamic Island to make the notch more interactive and interesting, people prefer to have a full screen on their iPhones. Fortunately, if you're willing to wait, you might be one of the first people to get a notch-less iPhone.
According to some rumors, Apple is working on a new Under Display Camera, or UDC for short. This feature would put the camera right below the display, and it'll also put all the other Face ID sensors right below the screen too. That means that you'll be able to take a selfie or unlock your iPhone without having a big, annoying notch at the front.
On the other hand, some rumors suggest that, while Apple is working on this, it may not be able to fully eliminate the cutout until the 2025 iPhone 17 lineup arrives.
Don't Wait: If You Don't Want to Be a "Tester"
When Apple introduces a new feature, there are bound to be some issues at first. Time and time again, we've seen how these features don't work properly and end up causing problems that force you to return your iPhone and get a new one.
While the number of these issues has gone down over the years, new features like an under-display Face ID could once again make the iPhone 16 models real-world test beds for its newest technology.
If you don't want to be an unofficial tester, you're better off getting the iPhone 15 when it comes out since it's expected to stick mostly with the same technology as other recent iPhones.
Don't Wait: If You Want the First Ever iPhone Ultra
There have been countless rumors that Apple is working on a brand-new "iPhone Ultra." This iPhone is said to be more powerful and expensive than anything we've ever seen before.
Moreover, rumors say that Apple will introduce this iPhone in 2023. If the rumors are true, and you want to be one of the first people with an iPhone Ultra, then you really shouldn't wait until 2024 to get a new iPhone.
Don't Wait: If You Really Need to Upgrade
We've already talked about how you should wait if you have a fairly recent iPhone. Well, if you're on the other side of the spectrum, and have an older iPhone that doesn't work as well anymore, then you should consider buying the iPhone 15.
If you have an iPhone 12 or an older model, you might be better off upgrading this year than waiting for another refresh in 2024. Of course, as long as upgrading your iPhone right now fits your budget. If not, you can start budgeting right now and have enough money for the iPhone 16.
Don't Wait: If You're Sick of the Waiting Cycle
Every year, a new iPhone comes out, and this is something that will continue to happen for as long as Apple exists. Every year, we wonder if we should wait because next year's iPhone will be better.
The thing is, next year's iPhones will always be better. It doesn't matter if you get the iPhone 15 right now or wait for the iPhone 16 because the iPhone 17 will be even better.
If you're sick of waiting around and really don't care about all the new features Apple is supposedly working on, then why wait? You could get the iPhone 14 right now, and you'll get an amazing iPhone that'll last you at least half a decade. Of course, if you're willing to wait at least a few months, you'll surely enjoy the iPhone 15 more.
Don't Wait: If You Don't Trust the Rumors
The rumor mill is always turning, and we'll always hear new rumors that may not be true. For instance, we've been hearing about an iPhone without any ports since 2020.
It's been almost four years, and it doesn't seem that Apple will actually release that any time soon — and for good reason. It's hard to be completely sure of what the company is doing, especially since it tests many ideas that never make it into an actual product.
If you don't want to trust rumors that the iPhone 16 will have a lot of awesome new features, then just get the iPhone 15 as soon as it comes out. You'll know exactly what you're getting, and you're going to love it.
To Buy or Not to Buy?
We'll always question if we should get a new iPhone now or wait for the next best thing. Fortunately for Apple fans, there isn't one straight answer. You can get the new iPhone 15 and the iPhone 16 as soon as they come out and enjoy Apple's latest and greatest every year.
Or you could get the iPhone 13 right now and still have one of Apple's best smartphones to date while saving a bit of money.
There isn't a wrong answer, so follow your gut—and your wallet—and choose what works best for you.