Next Year's iPhone 16 Pro Max May Get a Whopping 6.9-inch Display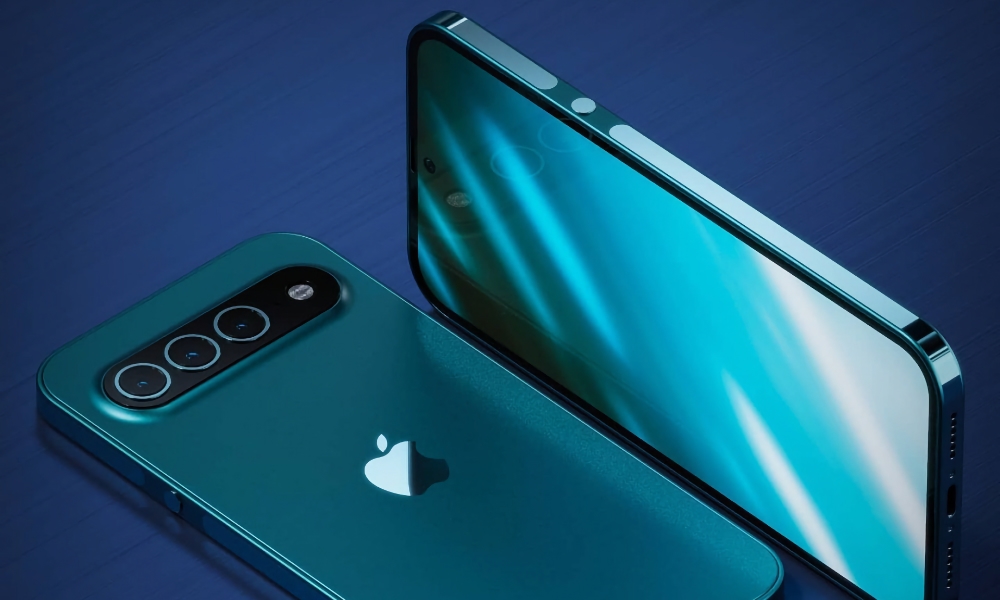 If a new report is accurate, Apple may be upping the display sizes on at least some of its iPhone models next year, marking the first time we've seen any significant changes in screen sizes in four years.
When Apple unveiled the iPhone X in 2017, it arrived with a 5.8-inch OLED screen, a size increase that came from removing the bezels from the 4.7-inch screen of the iPhone 6 to iPhone 8 era. The 2018 iPhone XS kept those dimensions, while Apple also released its first "Max" version that year with a 6.5-inch display. The iPhone 11 Pro and iPhone 11 Pro Max followed suit in 2019.
Meanwhile, a new lower-tier iPhone XR showed up in 2018 with a 6.1-inch "Liquid Retina" LCD screen. This same display was used on the standard iPhone 11 the following year.
In 2020, Apple changed things up a bit when it unveiled the iPhone 12 lineup with its new flat-edged design. The iPhone 12 kept the same 6.1-inch screen but moved to using OLED display technology. At that point, it seemingly made more sense for Apple to use the same screen on the iPhone 12 Pro, so that's precisely what it did. The smaller Pro model grew to a 6.1-inch screen, while the iPhone 12 Pro Max increased to 6.7 inches to stay ahead of its smaller sibling.
Since then, with the exception of the ill-fated iPhone 12 mini and iPhone 13 mini, 6.1-inch and 6.7-inch screens have become the standard. After abandoning the 5.4-inch model, Apple went in the opposite direction, releasing an iPhone 14 Plus last year with the same 6.7-inch screen size as the iPhone 14 Pro Max. By all reports, that trend will continue with this year's iPhone 15 lineup.
Larger iPhone 16 Pro Displays?
According to display industry analyst Ross Young, who frequently shares accurate insights into Apple's plans for its screen technology, the iPhone 16 Pro and iPhone 16 Pro Max may be growing next year to feature 6.3-inch and 6.9-inch displays, respectively.
While 0.2 inches may not seem like much, it would still be a noticeable increase. What's less clear is whether Apple will accomplish this by shrinking the bezels even further, increasing the size, or a combination of both.
Since Young's information comes from the companies manufacturing Apple's displays, he doesn't necessarily know the dimensions of those future iPhones, but he does have the screen size down to a second decimal place. Technically, the measurements will be just under the 6.3-inch and 6.9-inch marks, with Young reporting "6.2x" and 6.8x" and promising to disclose the second decimals during his presentation at the Display Week Conference later this month in Los Angeles.
So far, Young notes he's only hearing about the new sizes on the Pro models, which suggests the iPhone 16 and iPhone 16 Plus will retain the same 6.1-inch and 6.7-inch screens. However, that's not a sure thing,
Young also adds that the aspect ratio will "increase slightly" on the iPhone 16 Pro models, which implies that the size increase may only be in one direction. While we've heard little about what the iPhone 16 Pro lineup will look like, it's conceivable that a move to more sophisticated under-display camera technology could allow Apple to shrink the upper bezel enough to accommodate a larger screen.
While Young suspects most of these changes won't arrive before the iPhone 17, some reports suggest Apple will take a phased approach, placing more sensors beneath the display on next year's iPhone in preparation for adopting an under-display primary image sensor in 2025. This would be similar to how it's reportedly tweaking the Dynamic Island slightly in this year's iPhone 15.
[The information provided in this article has NOT been confirmed by Apple and may be speculation. Provided details may not be factual. Take all rumors, tech or otherwise, with a grain of salt.]