RIP Dynamic Island? iPhone 16 Could Finally Get Under-Display Face ID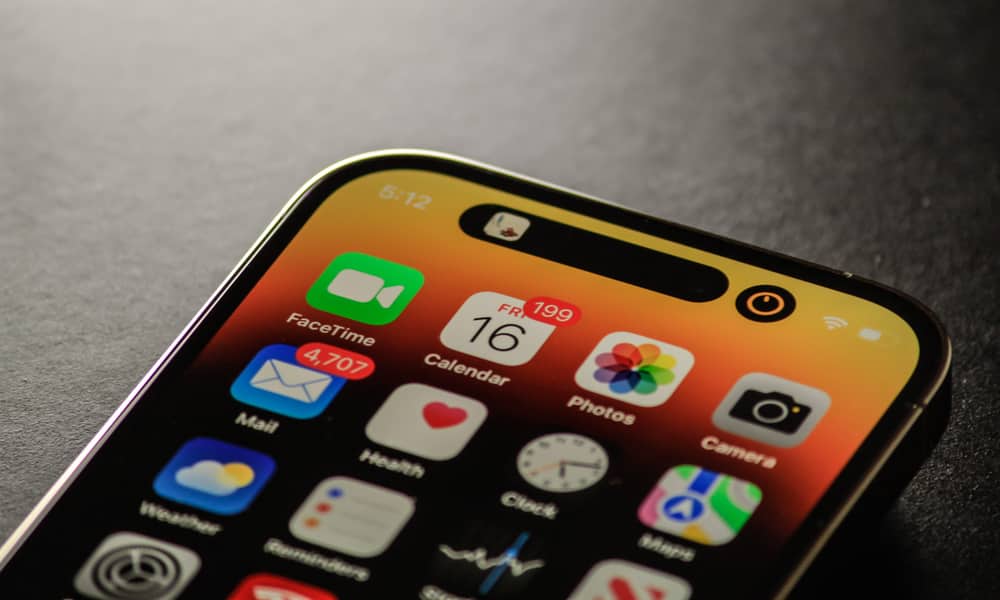 While Apple's Dynamic Island was a fascinating new development for this year's iPhone 14 Pro lineup, if recent rumours are accurate, it appears that it may be a relatively short-lived phenomenon.
The Dynamic Island came from Apple's creative approach to eliminating the classic notch design, but it could easily be argued the feature was a case of Apple making the best of an unavoidable situation. As long as iPhones are equipped with Face ID, the TrueDepth camera system has to go somewhere, and current technology means Apple either needs to poke a hole in the screen or reintroduce larger and unsightly bezels.
Of course, technology marches on, and Apple has been hard at work finding ways to make the TrueDepth camera sensors work under the display. Now, a new report from South Korea's The Elec suggests that Apple is already preparing to bring a fully hidden Face ID system to next year's iPhone 16 Pro.
Eliminating the Notch
When Apple introduced the notch on the iPhone X in 2017, it was an obvious compromise needed to deliver an edge-to-edge display while still making room for the advanced sensors required to power Face ID. It's a fair assumption that the design-focused Apple would have preferred to avoid the notch entirely, and it's been working for years to figure out how to eliminate it.
Some analysts have speculated that Apple hated the notch so much it might sacrifice Face ID entirely just to get rid of it, but that it was merely biding its time until it could perfect in-display Touch ID sensors. However, while there was ample evidence that Apple was working on this technology, there was never any solid reason to believe it would replace Face ID and no reason to assume the two biometric systems couldn't be used in tandem.
Apple has been working to shrink the notch and the camera sensors for years. The company finally came up with a workable solution in time for the iPhone 14 lineup, which allowed the notch to be eliminated in favour of a much smaller pill-shaped cutout in the iPhone 14 Pro and iPhone 14 Pro Max. It's likely the entire iPhone 15 lineup will adopt the smaller cutout this year.
This means they'll all benefit from Apple's Dynamic Island interface, but that's as much of a necessary compromise as the original notch was. Apple developed Dynamic Island because the company obviously figured if it needed a cutout for the cameras, it might as well do something fun and useful with it.
However, there's little doubt that Apple's long-term plans are still to eliminate notches, holes, and other front-screen cutouts entirely. However, Apple isn't a company that takes shortcuts; other smartphone makers have adopted under-display cameras with poor results that Apple isn't about to settle for.
Further, there's a vast difference between a simple under-display selfie camera and the TrueDepth camera system in the iPhone. Apple's cameras and sensors are much more sophisticated, as they include depth sensors and dot projectors that power not only Face ID but also Portrait Mode selfies, Animoji and Memoji, Slofies, and "Selfie Scenes" in Apple's creative Clips app.
If The Elec's sources are correct, Apple is in no hurry to put the primary image sensor under the display. Instead, next year's iPhones would take the next logical step, hiding more sensors beneath the display and possibly moving to a hole-punch design for the primary camera instead of the current pill-shaped cutout.
These embedded Face ID sensors are expected to be limited to the iPhone 16 Pro lineup next year, with the standard iPhone 16 models likely retaining the Dynamic Island design expected to come to this year's iPhone 15. The new display technology would then be adopted across the entire lineup in 2025 with the debut of the iPhone 17 family.
As for putting the actual camera under the screen? The Elec says Apple isn't looking to do that until at least 2026, so we're still at least three years away from seeing an iPhone with a front display unimpeded by any cutouts.
[The information provided in this article has NOT been confirmed by Apple and may be speculation. Provided details may not be factual. Take all rumors, tech or otherwise, with a grain of salt.]