iOS 17 Available Officially to Public on September 18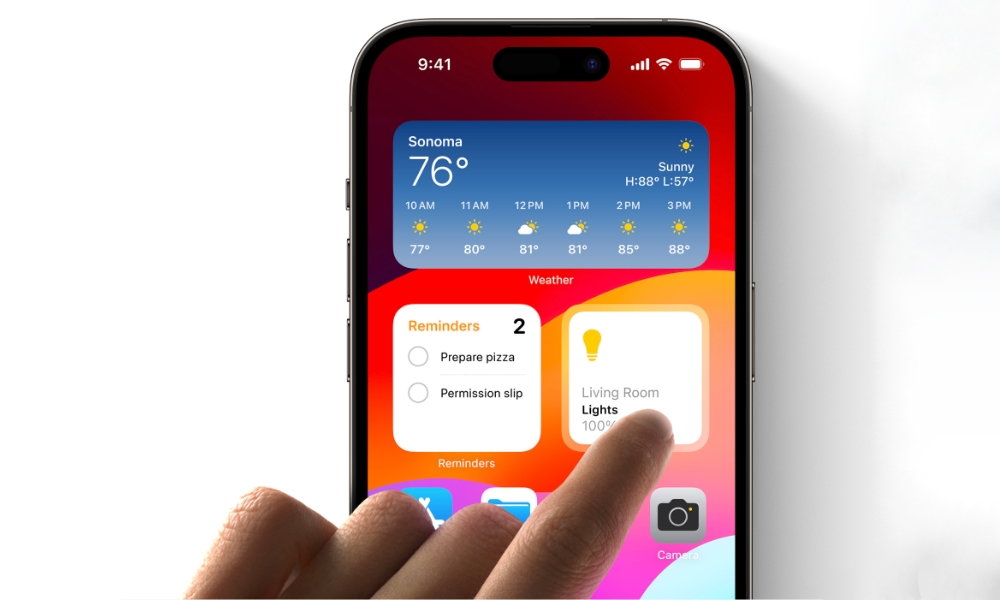 Apple's annual iPhone event on Tuesday was nothing short of groundbreaking. Alongside the much-anticipated release of the iPhone 15, iPhone 15 Pro, Apple Watch Ultra 2 and Apple Watch Series 9, Apple announced the imminent release of its new operating system, iOS 17, which will be available to the public as a free software update on Monday, September 18.
Related: The List Of iPhone Models That Will Support iOS 17
For those who've had a taste of the public beta preview available since June, iOS 17 has already hinted at a fresher, more personalized user experience. Apple's keynote highlighted some of the novel design refinements that are soon to be for everyone to download.
From the many features that are coming, the updated Facetime experience will allow users to leave quick voice or video messages, making missed calls less of a miss. If you remember the vintage answering machines, iOS 17 gives a nostalgic nod, letting you pick calls even as someone is recording their message. And for those who fancy a text over audio, the system will now conveniently transcribe any audio messages.
Reinvigorating the Messaging Experience
Messages, Apple's native communication app, isn't left out of the revamp. The headlining feature? Stickers. Beyond plastering emojis onto your chat bubbles, iOS 17 enables users to design Live Stickers from camera roll content, complete with additional effects and text.
New safety and convenience features make an entrance too. The 'Check In' function informs trusted contacts of your safe arrival, and 'NameDrop', an AirDrop derivative, makes contact-sharing an absolute breeze. Just bring the devices close together, and voila! For those data-heavy files, AirDrop has now evolved to facilitate larger file transfers. Cozying up two iPhones will simply share a download link, accessible once you're on a more data-friendly WiFi environment.
Widgets Galore
If customization is your thing, iOS 17 has amped up its widget game. Be it the Home Screen, Lock Screen, or even StandBy, widgets are omnipresent, bringing information and functionality right to your fingertips.
Get Ready for iOS 17
In essence, iOS 17 is Apple's testament to understanding and adapting to the evolving needs of its global user base. Mark your calendars for September 18 and dive into an operating system that promises innovation at every swipe.