Relive Your Special Moments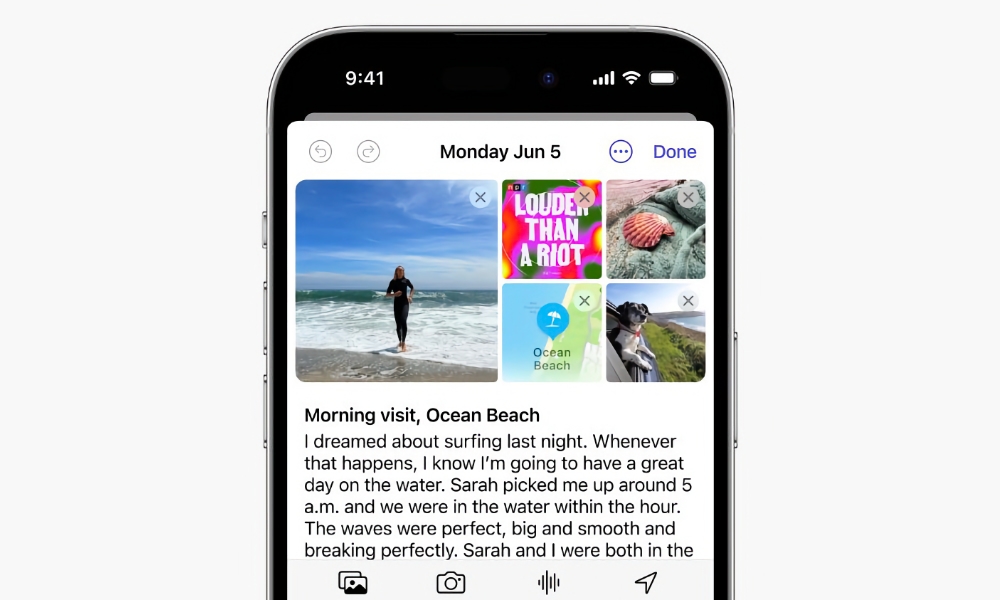 While it's not technically part of iOS 17, Apple has a new Journal app that will arrive later this year to provide a way to help you keep track of what's going on in your life.
Of course, there are plenty of journalling apps on the App Store, but what makes Apple's initiative unique is that it will be tied much more deeply into your iPhone to generate prompts for things you might want to write about. Journal will collect data such as the music and podcasts you listen to, workouts, photos, calls, messages, and more and sift that through an on-device machine learning algorithm to suggest ideas for journal entries.
Naturally, all of this info is analyzed strictly on-device using Apple's Neural Engine, and everything is end-to-end encrypted. It's intended to help you, not let Apple and others help themselves to your data — and that may be what differentiates it the most from some of the other journalling apps out there.