Which iPhone 15 Model Is Right for You?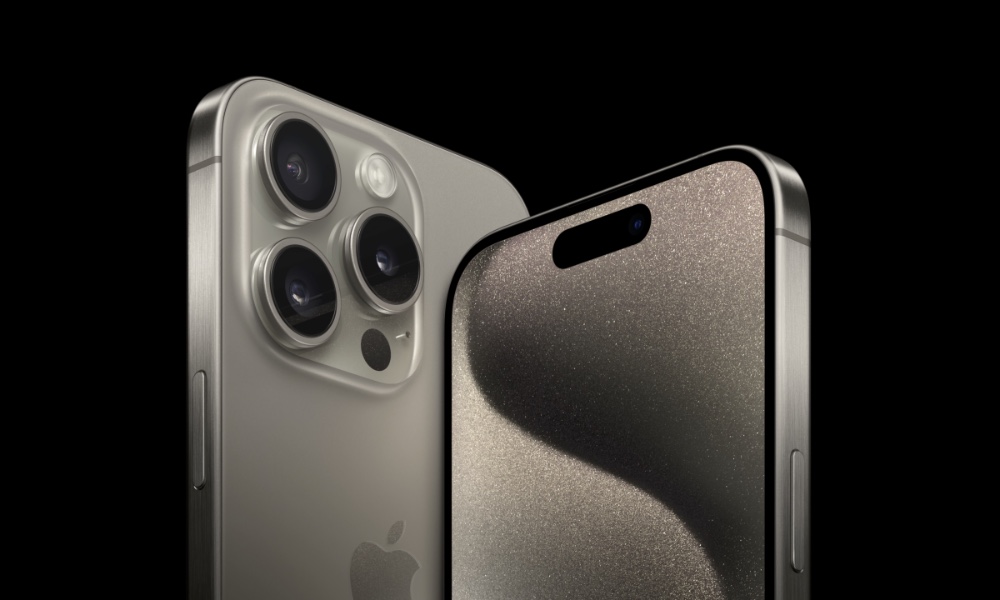 Black Friday season is upon us, and while you may not find deep discounts on Apple's latest iPhone 15 models, there are still plenty of carrier incentives you can take advantage of if you're looking to upgrade.
However, with so much going on, you may be wondering which iPhone 15 is the right one to get.
The truth is all iPhone 15 models offer a lot of value for different people, and what you might need in an iPhone might not be what others need in it. Of course, we'd all love to have the new iPhone 15 Pro Max, but do we really need it? In fact, if your heart isn't set on this year's model, you can likely get even better deals on last year's iPhone 14 Pro or even the 2021 iPhone 13, both of which might easily meet your needs without spending a bundle.
Choosing the right iPhone can be tricky, but here is everything you need to know about all iPhone 15 models so you can choose which one is the right model for you.
iPhone 15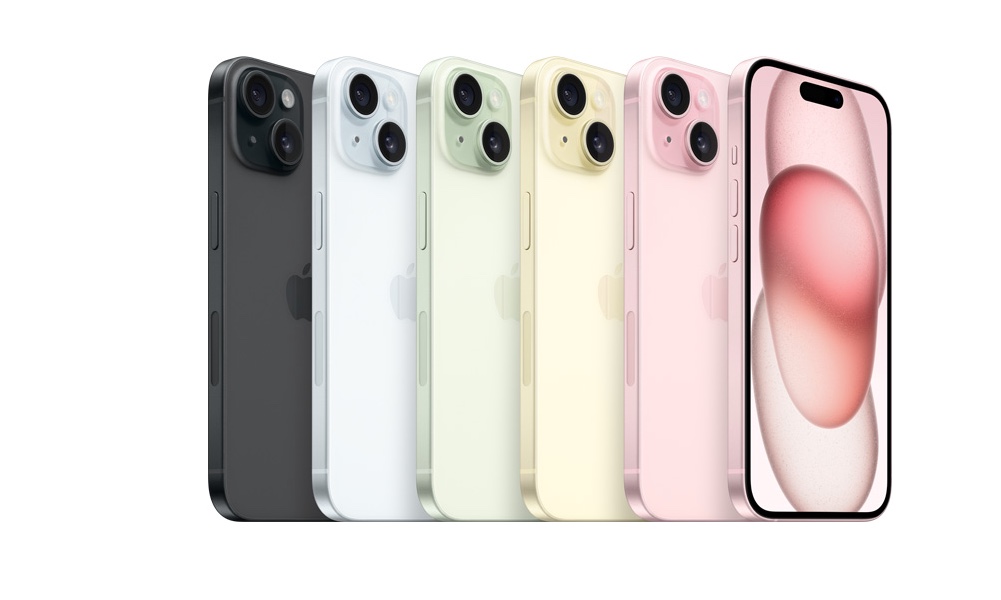 The most affordable model of the current lineup is the iPhone 15. Starting at $799, the iPhone isn't necessarily cheap, but it's packed with pretty much everything you need in your everyday life.
On the inside, the iPhone 15 is powered by the A16 Bionic chip. If that name sounds familiar to you, it is because this is the same chip Apple used on the iPhone 14 Pro models last year.
While it's an "older" chip, it's still more than powerful enough to make the iPhone 15 run smoothly for years to come.
One big change Apple made this year was the addition of a USB-C port. This means you'll finally be able to charge your MacBook, iPad, and iPhone with the same charging cable. Not only that, but you can also charge a pair of AirPods Pro or just about any other small USB device with your iPhone.
With all that said, you still only get USB 2.0 speeds on the standard iPhone models. That's up to 480 megabits per second, which isn't the best, but most people won't really mind. That basically means you're using a Lightning port in the shape of USB-C, but at least it's compatible with a much wider range of accessories.
The screen is a 6.1-inch Super Retina XDR display, and you'll notice that it doesn't have a notch anymore. Instead, it comes with the Dynamic Island, which Apple first introduced with the iPhone 14 Pro models.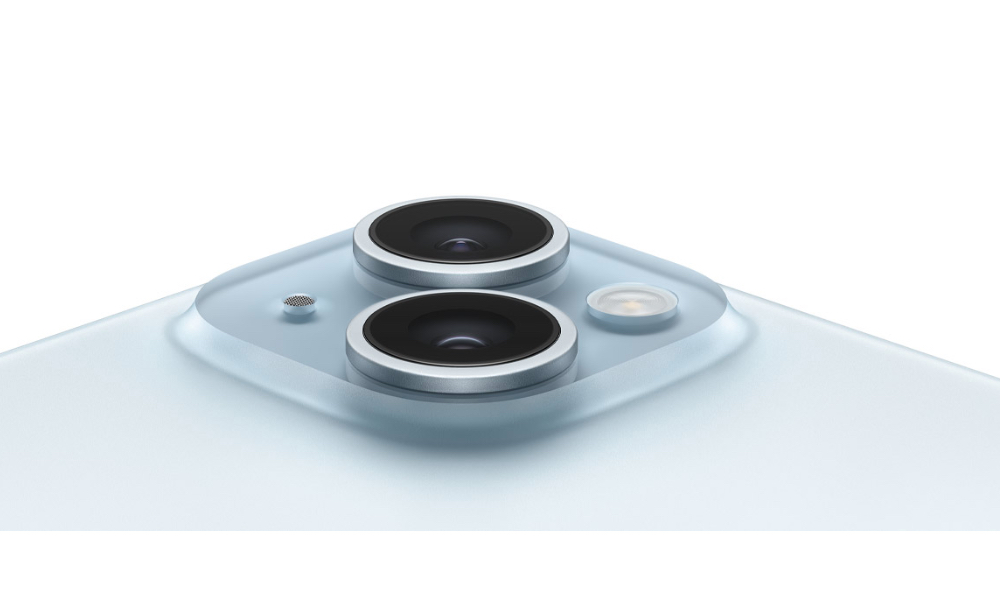 Another huge change for the iPhone 15 is that it now comes with a 48-megapixel (MP) main camera. Apple decided to ditch the 12MP sensor to bring a more powerful camera to take better photos, even in low light.
Granted, this isn't the best camera of the iPhone 15 lineup, but it's more than enough if you only like taking pictures for social media or as a hobby.
Overall, the iPhone 15 is the best iPhone for most people. It's not cheap, but it's more affordable than the others, and this year, Apple added a bunch of new features that make it one of the best iPhones to get, even if you have the money to buy a more expensive one.
iPhone 15 Plus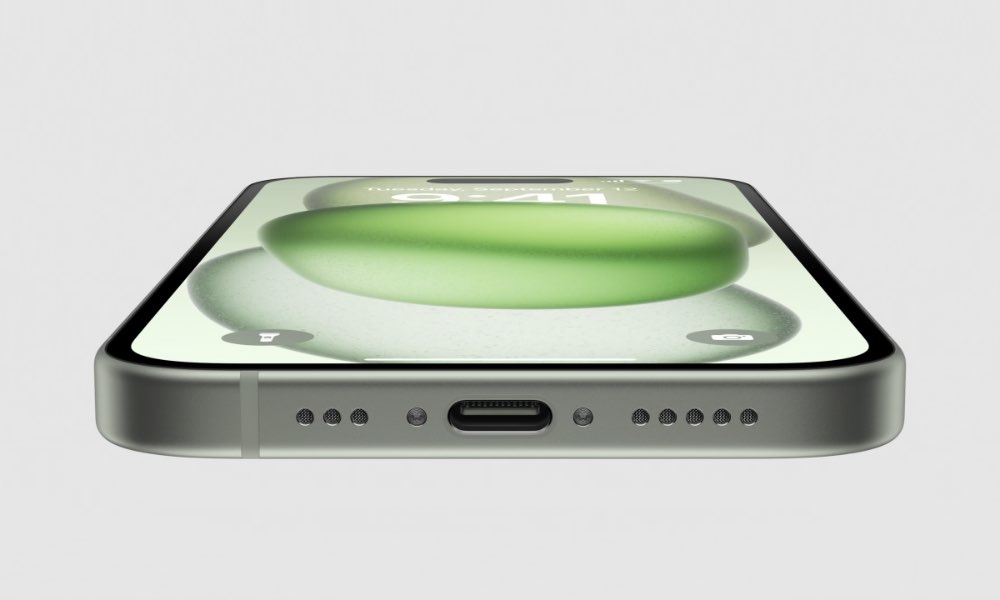 The iPhone 15 Plus is the second base model of the lineup. This bigger smartphone starts at $899, and it has pretty much everything the smaller iPhone 15 does. So, what you just read about the iPhone 15, you can expect to find it on the iPhone 15 Plus.
The biggest difference between these two models, as you might expect from the name, is the size. The iPhone 15 Plus features a 6.7-inch Super Retina XDR display, which is considerably larger than the iPhone 15.
With a bigger body, there's also room for a bigger battery. The iPhone 15 Plus offers the second largest battery of the iPhone 15 lineup, and according to Apple, it should give you up to 26 hours of video playback on a single charge,
The battery is powerful enough to even go against the iPhone 15 Pro Max, which is $300 dollars more expensive. Apple says the iPhone 15 Plus lasts up to five hours longer than the iPhone 15 Pro Max when it comes to audio playback.
Just like the regular iPhone 15, the iPhone 15 Plus got a lot of improvements this year, and you won't regret getting this one. This iPhone is especially perfect for people who prioritize a bigger battery and a bigger display but don't want to shell out big bucks for the iPhone 15 Pro Max.
If you use your iPhone to watch movies or YouTube constantly, the bigger screen will be the better choice for you. Additionally, if you're constantly out and about and don't like charging your iPhone until you get home, this might be better than the regular iPhone 15 (and even the iPhone 15 Pro).
iPhone 15 Pro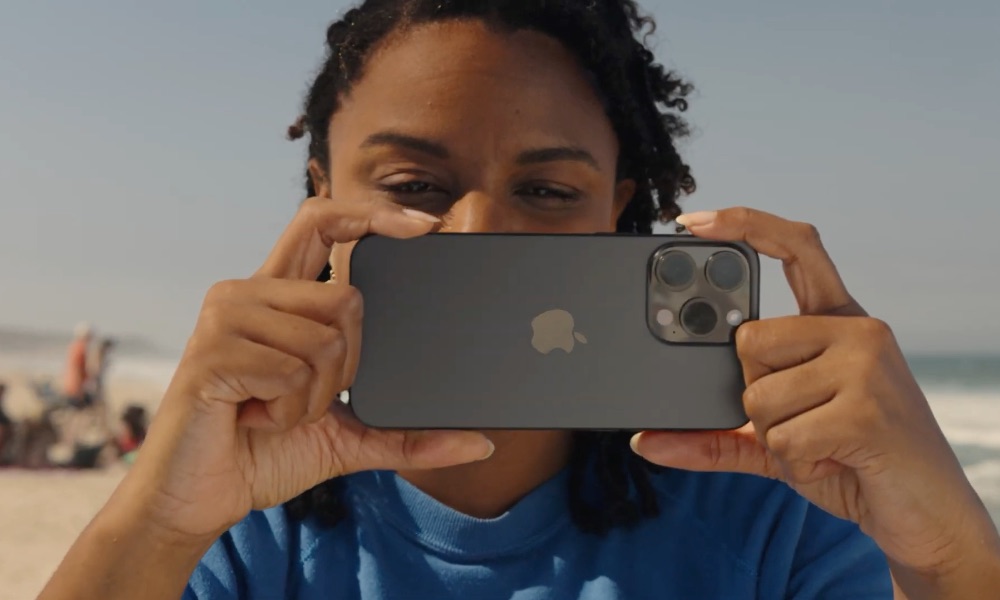 Now we move on to the Pro models, which means they're more beautiful, more powerful, and also more expensive.
The iPhone 15 Pro starts at $999, which isn't cheap. The good news is that Apple didn't increase the price of this Pro model this year, so it might be a good idea to buy it before the company decides to change its mind.
Just like with the iPhone 15, you get a 6.1-inch Super Retina XDR screen. However, the iPhone 15 Pro also comes with 120Hz ProMotion display technology, which is a really cool feature that changes the refresh rate of the display depending on how you're using your iPhone.
For instance, if you're playing fast-paced action games or scrolling through long web pages, the iPhone 15 Pro will up its refresh rate to 120Hz for smoother motion. When you're watching streaming services like Netflix, it will drop to 24Hz or 30Hz to save battery, and it can go as low as 10Hz when sitting on a static image, consuming even less power.
The iPhone 15 Pro also features an Always-on display. You probably know what this is already, but it basically keeps the important parts of your Lock Screen on, so you can quickly check stuff like the time without having to turn on your iPhone's screen. This is made possible by the ProMotion display, which goes down to a battery-sipping 1Hz in this mode.
On the inside, you'll find Apple's new A17 Pro chip. This year marks the first time Apple changed the Bionic chip to a Pro version, and it's for a good reason.
This chip is powerful enough to handle everything you throw at it, including AAA games like Resident Evil, Assassin's Creed Mirage, and even Death Stranding — with PS5-level performance.
The outside is equally impressive. For the first time, Apple changed the materials on the iPhone Pro and gave it a body made of titanium. This makes the iPhone Pro tougher and lighter than ever.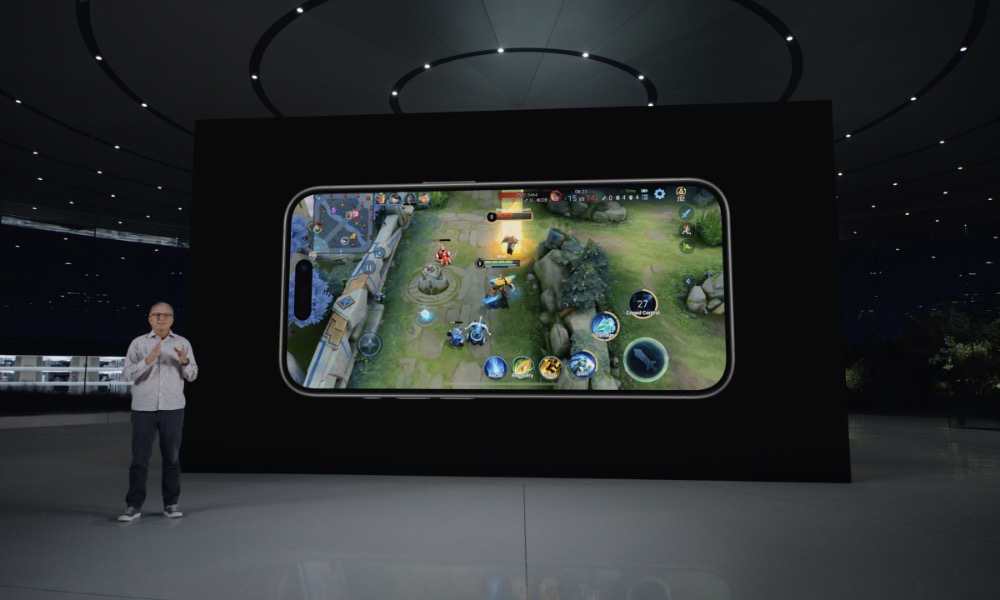 Plus, Apple killed the Silent Switch on the Pro models this year. Instead, you'll find an Action button that you can still use to silence the iPhone, but also set to trigger shortcuts, turn on the flashlight, and more.
Besides the main 48MP and 12MP ultrawide cameras, the iPhone 15 Pro also comes with a 3X telephoto camera for better photos of subjects that are far away. Additionally, you can also shoot video in ProRes, and it comes with a new Academy Color Encoding System (ACES), which is the industry standard the Academy uses for professional films.
Another difference between the Pros and the regular models is the USB-C port. The Pro models support USB 3 speeds, which may not be the fastest on the market, but at 10Gbps are still 20 times better than the iPhone 15's USB 2.0 port.
Another note-worthy feature is the addition of Wi-Fi 6E, which basically allows the iPhone 15 Pro to get a faster internet connection with less latency.
As you can see, the iPhone 15 Pro is packed with cool features that more than justify its pricing. Still, while this iPhone is great, it might not be for everyone.
If you do want an iPhone Pro, this is the one to get. You should also get the iPhone 15 Pro if you're a power user who needs a powerful chip, fast data transfers, and a good battery life to last you throughout the day.
iPhone 15 Pro Max
To finish the list, we've got the iPhone 15 Pro Max. Not only does this iPhone start at $1,199, but Apple made it $100 more expensive this year, making it the most expensive iPhone yet.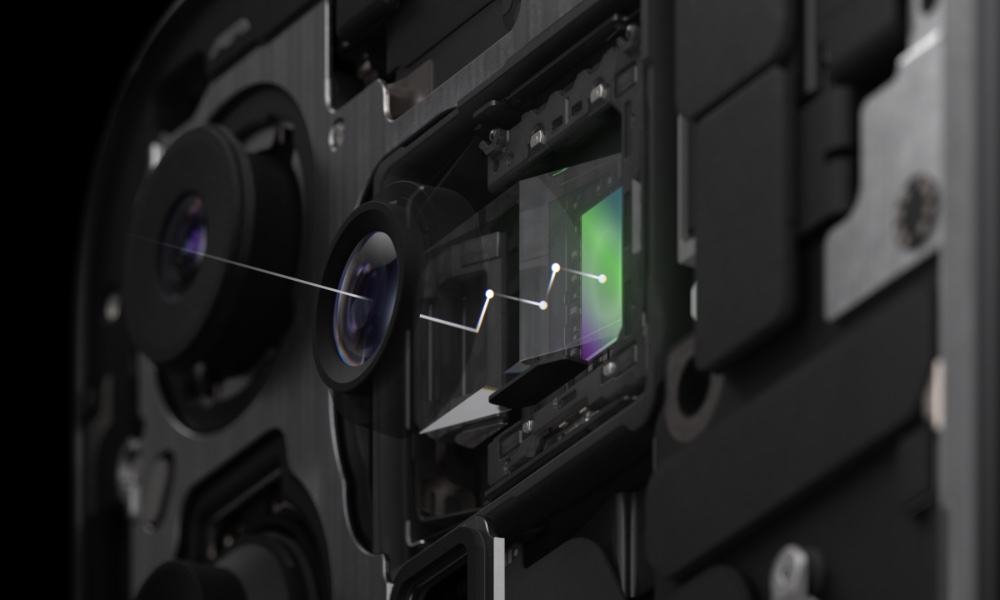 Everything you can find on the iPhone 15 Pro is also available on the iPhone 15 Pro Max. Just like the iPhone 15 Plus, the biggest difference is the larger screen and battery. This iPhone also packs a 6.7-inch display with ProMotion and Always-on display.
The battery is just like the iPhone 15 Plus, and it should give you up to 29 hours of video playback, according to Apple.
What makes the iPhone 15 Pro Max stand out is its new and improved telephoto camera. Apple made the telephoto camera on the Pro Max even better by using a new tetraprism design that allows the camera to reach up to 5X Optical Zoom and up to 25X Digital Zoom.
Needless to say, if you don't know what that is or just really don't care, this probably isn't the iPhone for you.
The iPhone 15 Pro Max is the best option for professional photographers or people who take photography seriously. If you don't really need to capture shots with the telephoto camera, then the other iPhone models have what you need.
If you care about the bigger screen and battery, the iPhone 15 Plus is a better choice. If you're a power user and care about performance, the iPhone 15 Pro is a solid option for you.
Unless you're a photographer, a director, or you don't really care about spending a lot of money on an iPhone, the other models are probably better for you.
Choose the Right iPhone 15 for You
So there you have it. These are some of the biggest features every iPhone has to offer. It doesn't matter what you're looking for; Apple has an iPhone that will meet all your needs.
For most people, we recommend the iPhone 15. It's a big improvement from last year's model, and you can rest assured that you can spend at least five more years without worrying about getting a new iPhone.