The iPhone 14 Pro May Be This Year's Best Black Friday Deal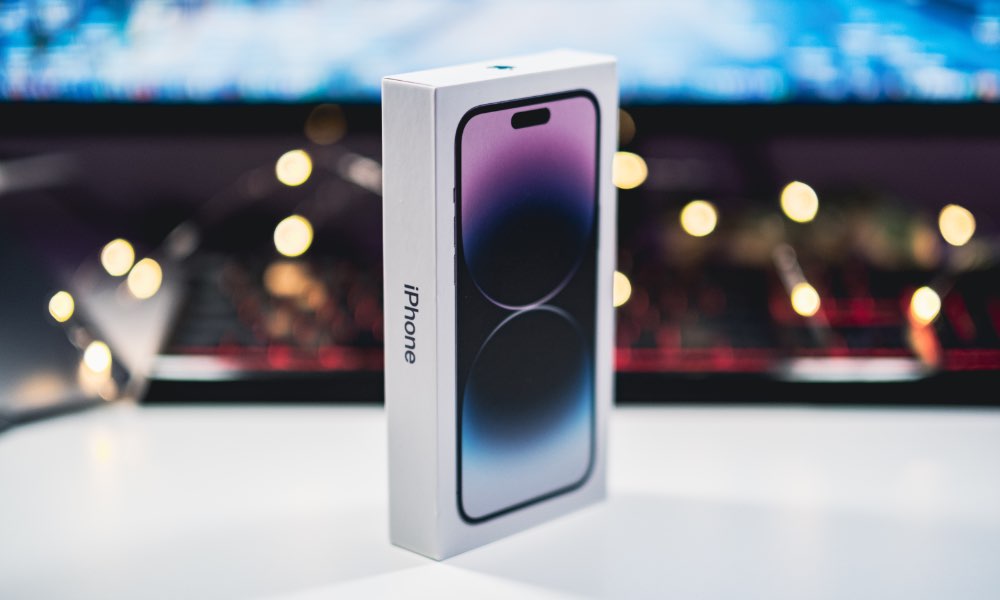 There's little doubt that November is one of the best times of the year to pick up some fantastic deals on Apple products. That's not always the case when it comes to Apple's latest and greatest iPhone models, but you can score big if you're willing to opt for an older iPhone — and this year could be a better year than ever for it.
Black Friday deals on the latest flagship Apple products are always pretty rare, and that's even more true among iPhones. The few deals that do appear are usually more centered on carrier promotions than discounts on the hardware itself. While you can pick up some nice bill credits or extra perks on your plan, you'll likely still pay full price for an iPhone 15 or iPhone 15 Pro when the dust settles.
However, that's not the case with the iPhone 14, and it's even less true with the iPhone 14 Pro and iPhone 14 Pro Max.
Apple is still manufacturing and selling the iPhone 14 as an older model and will undoubtedly continue to do so for nearly another two years. Right now, it's priced at $100 less than an equivalent iPhone 15 model, and next fall, when the iPhone 16 lineup debuts, it's expected to drop into the lower-tier slot currently occupied by the iPhone 13, likely with a similar $599 price tag.
On the other hand, the iPhone 14 Pro and iPhone 14 Pro Max were discontinued the moment the iPhone 15 Pro models went on sale. Apple is no longer producing these and probably stopped production sometime in the summer, if not earlier. However, carriers and other retailers still have warehouses full of old iPhone 14 Pro and iPhone 14 Pro Max models that they're now looking to get rid of.
In other words, while the iPhone 14 and iPhone 14 Plus may be "on sale" for Black Friday, the iPhone 14 Pro and iPhone 14 Pro Max are being sold for "clearance" prices right now as carriers try to get rid of their old stock.
The same thing happens every year in the weeks before and after Apple's September iPhone events. Last summer, when I was planning to buy my daughter her first iPhone — an iPhone 13 — for her 13th birthday (the synergy of that was fun), I was surprised to discover that my carrier was actually offering the iPhone 13 Pro for $10/month less than the standard iPhone 13. Needless to say, my daughter lucked out and got an iPhone 13 Pro instead.
While your mileage may vary depending on your mobile provider and where you're shopping, I've noticed a similar trend with the iPhone 14 Pro from my carrier this year, with the iPhone 14 Pro receiving a deep discount of $700 CAD (~$500 USD) — as long as you're willing to buy it on contract, of course.
The catch? This is a clearance sale, so you have to be willing to settle for whatever the carrier or retailer has in stock. Last year, I wanted to get my daughter the Sierra Blue iPhone 13 Pro, but she had to settle for graphite (although she didn't really care since, like most teen girls, she slapped a cute case on it almost immediately anyway).
This time around, my carrier only has the iPhone 14 Pro available in a Deep Purple 512GB model. That drives the price up a bit from where it would otherwise land, but it still means the 512GB iPhone 14 Pro is $5/month less than a 128GB iPhone 15. The standard iPhone 14 is also on sale, but only for $240 off (~$175 USD); the lower monthly price shown above is for the 128GB version; take that up to the same 512GB configuration as the iPhone 14 Pro and the price jumps to a whopping $39.58 per month (~$29 USD) — $11.43 per month (~$8 USD) more than the iPhone 14 Pro.
Of course, not every carrier will have the same deals. Even Bell Mobility is only discounting the iPhone 14 Pro and not the iPhone 14 Pro Max; presumably, it has more stock of the 6.1-inch model that needs to get rid of.
However, it's worth keeping your eyes open since the biggest Black Friday iPhone deals will likely be on the now-discontinued iPhone 14 Pro models.
A few similar deals have already begun to pop up on other carriers, and we'll likely see more next week. For example, Verizon is offering the 128GB iPhone 14 Pro starting at $0 on a 36-month term, as long as you're willing to settle for the gold model. That's $900 in savings over the full term, and you can move up to the 256GB and 1TB models at the same discount, paying $2.77 or $13.88 per month, respectively (the 512GB appears to be sold out already).
Why You Should Consider Buying an iPhone 14 Pro
With discounts like this, it's worth very seriously considering picking up an iPhone 14 Pro instead of an iPhone 15, as you'll be gaining far more by going with the older Pro model than you'll lose by not having this year's standard iPhone.
While the iPhone 15 is a solid upgrade over the iPhone 14, that's not nearly as true when it comes to the iPhone 14 Pro.
For one thing, you're not sacrificing anything at all in performance. Two years ago, Apple started a trend of only using the best A-series silicon in its iPhone Pro models and then passing that down to the standard models the following year. The iPhone 14 got the souped-up A15 chip from the iPhone 13 Pro, and this year's iPhone 15 has an identical A16 chip to the one used in the iPhone 14 Pro. This means you get the same chip and performance whether you opt for an iPhone 14 Pro or iPhone 15.
The iPhone 14 Pro and iPhone 15 share the same resolution and screen size, including the Dynamic Island, which came to the standard models this year. However, the iPhone 14 Pro wins out by offering a 120Hz ProMotion Always On display. This not only works great with iOS 17's new StandBy mode, but it also means the Pro iPhone gets 3–4 hours more battery life when watching videos since it can lower the display refresh rate down to 24Hz or 30Hz to match the frame rate of whatever you're watching.
Then, of course, there's the obvious third camera. While the iPhone 15 gained a virtual 2X zoom thanks to its new 48-megapixel (MP) sensor, that sensor was introduced on the iPhone 14 Pro, where it provides the same 2X capability plus a 3X telephoto lens for an extra optical zoom. You also get a macro mode, an adaptive True Tone flash for more balanced low-light photography, and the LiDAR Scanner that powers nighttime portrait shots and faster auto-focus, especially in low-light situations.
That's not to say the iPhone 14 Pro wins on all counts, though. The iPhone 15 can natively take 24MP photos with that new sensor, while the iPhone 14 Pro is still limited to 12MP for standard photos. However, both models can also take 48MP images in standard formats (thanks to iOS 17), while the iPhone 14 Pro can also shoot ProRAW images.
Nevertheless, the iPhone 15 does provide a newer Smart HDR 5 image processing algorithm that delivers more true-to-life rendering of skin tones and more vivid colors, plus a new mode that allows any picture to be turned into a Portrait Mode shot, even if you didn't shoot it in Portrait Mode. You also (finally) get a USB-C port to replace Apple's proprietary Lightning connector.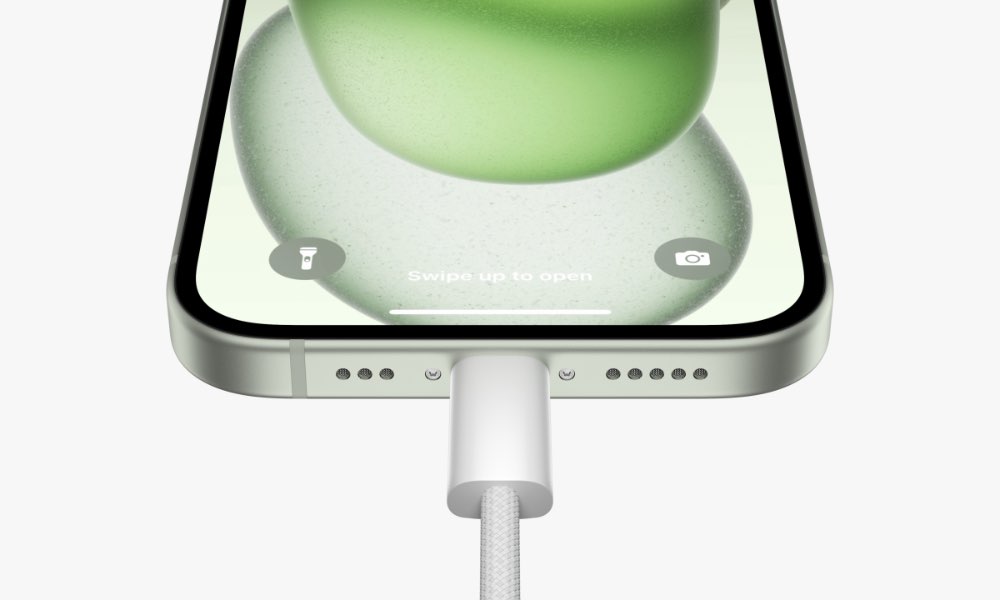 Camera-wise, that might make it a tougher call. On balance, we think the iPhone 14 Pro wins out with its extra lens and improved low-light capabilities. However, if you're a serious photography enthusiast, you're better off spending the extra money to opt for the iPhone 15 Pro instead, which will give you the best of both worlds, plus an insanely powerful A17 Pro chip that's ready to handle a full range of console games.
Still, if the iPhone 15 Pro is a little rich for your blood, but you still want that third lens and always-on display, this Black Friday could provide you with an excellent alternative. Also, remember that just because Apple doesn't sell the iPhone 14 Pro anymore doesn't mean it won't be supported for many years to come; Apple continues to provide service for its iPhones for at least five years from the last time they were sold, and iOS updates should continue for at least that long, especially considering that the iPhone 15 uses the same chip.