What Does Wi-Fi 7 Mean for iPhone Users?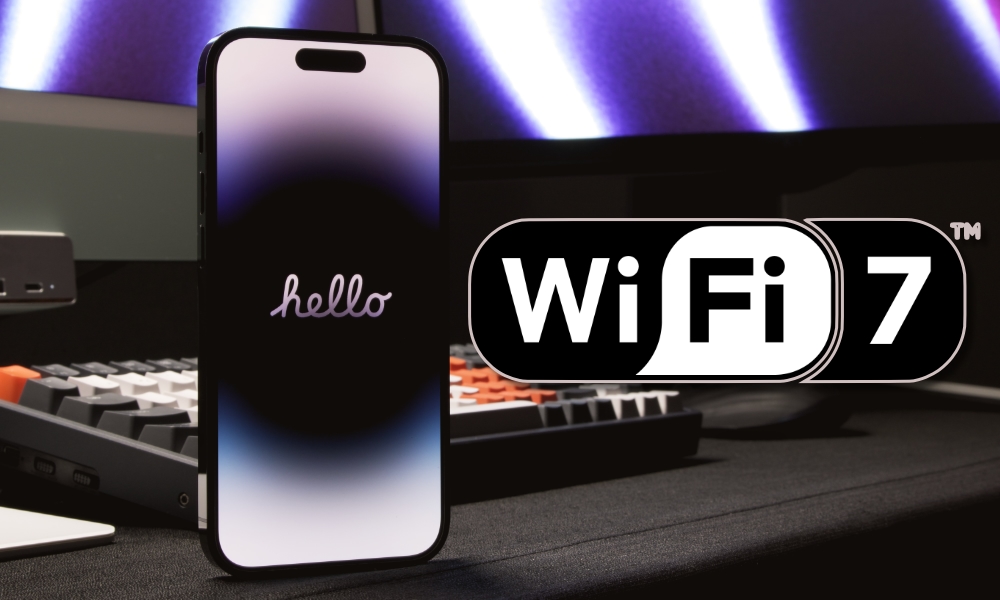 Like it or not, Wi-Fi 7 is coming and may land on your iPhone in the not-so-distant future. According to a well-known Apple analyst Ming-Chi Kuo and reported by 9to5Mac, Apple may add support for Wi-Fi 7 in the coming year, bringing faster internet speeds and improved network performance.
Wi-Fi 7 is the talk of the town, with hardware manufacturers pledging support for this up-and-coming standard. The new technology, commonly referenced as Wi-Fi 7, is also known as 802.11be. It uses the same 2.4GHz, 5GHz, and 6GHz wireless bands of Wi-Fi 6E but offers a boost in network performance. With faster speeds of up to 46 Gbps, reduced latency, and ultra-wide capacity, it should be primed to support 8K video streaming and online virtual reality gaming in the future.
Wi-Fi 7 also boosts the number of simultaneous streams from 8 to 16 and supports Multi-Link operation. Muilt-Link Operation (MLO) changes how packets are sent across Wi-Fi networks. Instead of using a single link to send and receive data, MLO allows a device to transmit data across different frequency bands and channels. This allows data to be sent as quickly and efficiently as possible.
These combined advancements make the upcoming wireless technology nearly four times faster than Wi-Fi 6 and 13 times faster than Wi-Fi 5.
WiFi-7 is exciting but don't expect to enjoy the benefits of this cutting-edge technology right away. Apple likely will add support for Wi-Fi 7 but not until next year with the release of the iPhone 16. Owners also would have to purchase compatible Wi-Fi 7 networking hardware to take advantage of the speeds and performance of this new standard. Like most new technology, new Wi-Fi 7 compatible hardware may be expensive for those who hope to be early adopters.